The perennial shift towards a digital economy demands agility from businesses and consumers alike; and the hospitality industry is on the same path when it comes to digitalisation being incorporated as an industry standard.
Although the fundamentals of hospitality remain, a lot of solutions have sprouted to help hoteliers survive the future of travel. We've gathered 10 of what we think are strong trends emerging in different parts of hospitality – trends that we predict will last a long time to come. Have a look at where things are going, and maybe try a few avenues out this year!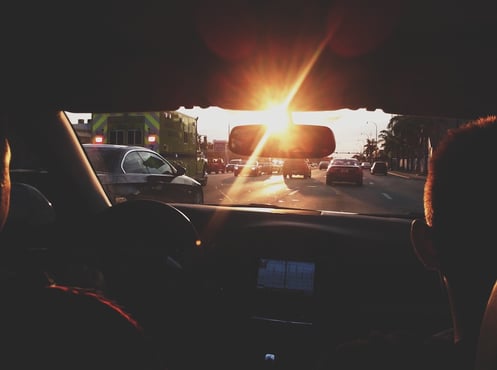 1. The rise of the experience economy
Pauses in domestic and international travel prompted people to reflect on their travel behaviour, and value exceptional experiences over possessions. The looming threat that at any point, it may be the last time one visits a destination for a while (because of lockdowns, red lists and pandemic precautions), means that guests crave more fulfilling travel experiences – beyond a beautiful bedroom view and well presented meals.
This creates a higher demand for cultural activities that will enhance guests' journeys, and hoteliers need to start seeing themselves as experience businesses to meet this rising demand halfway.
Hoteliers are challenged to relook their offers, work with neighbours, competitors and other experience providers, and continue to add value by making the guest journey more emotionally fulfilling, and less materialistic. This gives rise to technological solutions like Travel Curious, that integrate hotel websites with widgets that display virtual tours, guided trips and activities in the vicinity a guest chooses to stay at. That's where the market is going, and hoteliers need to adjust to how the experience economy is shifting, so they can keep up.
2. Slow travel continues to accelerate
Part of the need to slow down and experience more has brought the coming of age for slow travel – a movement where guests are shifting from their regular jam-packed mainstream travel itineraries, and replacing them with a lot of "we'll see when we get there" in between.
Think of this trend as a more mainstream and grown up version of backpacking. It needs a conscious involvement from hoteliers to contribute stripped-down experiences that offer guests options away from what they're awakening to find as unsustainable tourist behaviour, while giving guests opportunities to be more integral parts of the community they locate themselves in, for longer periods of time, and sustainably too.
Not only is this movement aimed towards protecting the environment by decreasing a hectic amount of air travel and busy roads from group tours, it saves money for guests by showing them the hidden gems that are a short walk away, where they can put more money into the local economy too while experiencing enriching travels, and establish new connections; while hopefully gravitating towards extended stays.
This helps hoteliers diversify their offering, and allows them a bit more flexibility to anticipate guest volumes and rotate duties – as there's fewer guests cooped up indoors, and a lighter load for (probably minimal) staff around the property to keep things running smoothly. This goes to show that sustainability is a two-way street, with many benefits.
3. Travel TikTok is in full flight
Social media has all the potential to bring communities together, and as a result led billions of people with a wanderlust to the travel content on Tiktok; to look at where other travellers go and what they get up to. This helps them make their pick of where they'll go next on their real-life travel bucket lists.
If you were to engage your future guests with some attractive content under the hashtag #tiktoktravel on the platform, that potentially puts you in front of an audience of 26.1 billion viewers (which are not all millennials, believe it or not) - many of whom can turn out to be referrals or your guests in the future, if your content is relevant.
The platform can be used as a tool for organic engagement and community building with content that lands on users' "for you" page, and by encouraging guests that are familiar with the app, to create content that involves your property and the destination as a whole.
Depending on how the algorithm pans out for a user (according to the content they consume), you can spread your content's reach and involve your property's different departments for maximum exposure; like having your food and beverage department join #restock, or housekeeping teams making content to post under #cleantok. These all have potential to reach billions of people (both travellers and hoteliers) with the right execution of content creation.
Your content can also take on the form of in-feed ads, brand takeovers, and paid campaigns that you have the option of, if you want to take the tactical route. The first step is obviously to sit back, and observe which content does well on the platform, which challenges you can join or reimagine, and who you can collaborate with if possible. Hotel marketers don't always need to be too strategic with what they produce, and especially with social media - sometimes you just need to blend in before you can stand out.
4. Hotel chatbots making it easier to stay connected with guests
A crucial part of hospitality's recovery involves streamlining processes to ease the friction that comes with the changes and concerns around the way travel looks these days. With many diminished workforces trying to keep properties afloat, it's not easy to be available 24/7 for a prospective guest with queries or requests, especially without integrating solutions like Asksuite's award-winning chatbot with your tech stack, to help you nurse the guest journey from the booking stage, and boost seamless direct bookings while collecting valuable data to personalise stays further.
Asksuite's cutting-edge online chatbot integrates well with many other hotel tech solutions, like with GuestRevu's market-leading guest feedback and online reputation management tools, to help hoteliers enhance guest trust. An integration like this as part of your tech stack helps staff stay on top of the guest experience, while monitoring guests' evolving needs with touchless, non-intrusive technology.
In times where every penny is accounted for, it's necessary to be aware of all the elements of your tech stack that can optimise how you take care of your guests on time, and maintain excellent service levels, even in the most repetitive of tasks.
5. Automated check-ins and check-outs will keep thriving
Beyond a smoother pre-stay period supported by hotel tech, guests are increasingly expecting to partake in automated check-ins and automated check-outs at hotels as an industry standard. Online retailers are the benchmark for contactless services, and essentially made it second nature for customers to get a lot done with minimal human contact.
Everyone and their cousin uses mobile devices as a tool for gathering information and making transactions, and it saves a lot of time for both guests and hoteliers to empower guests with this technology at their fingertips.
Auto-registration products like Octorate are great options for integrating with PMS systems to capture guest data and minimise the risk of losing guests because of double bookings, which are always a bad look reputation-wise. These touchless check-ins can be enhanced by other technology such as Assa Abloy with secure keyless entry and virtual keys, to make sure your guest can easily let themselves in and out of your property.
6. Smart guest rooms for geekier guests
Depending on your property's big data, and what it reveals about your guests' compatibility with touchless solutions, extending your property's digital footprint could be more worthwhile than leaving it at check-ins and virtual keys.
A number of future-forward properties with the resources are cementing their place in the future, by way of smart rooms with tech tools that require minimum staff facing but create maximum comfort and accessibility for guests. Here are some of the tech tools that properties have introduced to their guests lately:
Facial recognition
Voice search
Smart digital controls
Tablet-based monitoring
Concierge video chat
Smart mirrors
Wireless device charging
Not every hotel can provide all these solutions at the moment, nor does every guest see them as appealing, but it's definitely worth looking at these solutions as your north star for the future, especially if guest data says the risk is worth taking. The rabbit race for survival in the future of hospitality is based on guest convenience and smooth operations for hoteliers, which we would all like to claim as our own.
7. Staycations are moving on up
As fickle as things still are in terms of international travel (thanks to you-know-what), it has made more sense for domestic travel to take a stronger position, and for properties to pull more guests in from nearby. Staycations are even looking a bit pricier lately, with demand still not backing down, and hoteliers may need to consider stronger offerings as luxury staycation providers.
There are ways to position yourself as the ideal location for staycations, and it goes back to refining your packages as more fulfilling experiences. You need to give guests what they can't have, and take care of them attentively, while giving them luxury amenities to create an element of fantasy. Everyone needs a break now and then, and that should be your focus - how you can turn your property to a place people go to unplug and get a bit of pampering.
Setting your guests up with a bottle of bubbly and a candle lit dinner without them asking, or a cooking class to wind down with a glass of red during the day, for example, are some of the details that can completely transform the emotional reaction you would normally get as a result of your experience.
8. Health and wellness are getting stronger by the day
For a few years now, wellness retreats have been steadily gaining popularity alongside the boom of home gyms, health wearables and wellness apps, and this has only accelerated in the wake of the pandemic. Most people's mental health took a knock during hard lockdowns, and the ability to personalise peace and relaxation to a guest really changes the game for your property's reputation.
Having wellness services carefully curated for guests is a step in the right direction to helping them replenish mentally and physically. You may not always need an arm and a leg kind of budget to get started with your wellness retreat, but you should always aim to create a supportive environment that will bring like-minded people together for engaging in certain activities that will help them decompress and destress. If you're in for offering your property as a wellness retreat too this year, you should definitely do your research on what makes a quality wellness retreat, so that you can work out a strategy, program, or package that will also make it fairly simple to gauge your success and guide processes.
Positioning your property as a wellness retreat needs investment in all the facilities you want your guests to partake in. Beyond that, and perhaps just as importantly, you will need to update your website to promote your wellness services, optimise your SEO campaigns for maximum visibility and website traffic, and also stay active on social media.
9. Cloud based solutions
There are many perks to keeping guest data on the cloud, especially accessibility for staff members across hotel groups. Integrating CRM apps like Cendyn with your PMS (property management system) and ORM (online reputation management) software in your tech stack, can make it a breeze for all your processes to flow at a group standard, making it easier for your staff to tailor personalised experiences without a hitch, at every property.
The Hotel Folk are a great example of how this data makes for a unified staff experience, before an excellent guest experience as a result. Along with teamwork and service levels being at a position you can monitor and improve, getting your data on the cloud is also worth your while for security reasons, saving time, and minimising operational costs that revolve around repetitive tasks. There are alot of options for you to look at, and most of them likely integrate well with each other.
10. Workcations should continue performing
People are always looking to keep a stable work/life balance, and this will continue to be the case, since remote work is more widely accepted. Fusing business and leisure during a guest's stay by offering additional services to them can entice them to stay longer. If you're venturing into workcations, you may want to ensure they have the "work from home" environment with additional details like productivity spaces, great internet connections, and pre-planned activities lined up if they tag their kids along.
The recovery of travel is dependent on the situation, however, the show must go on, and guests need to be satisfied either way. The solutions and strategies we attempt as an industry are in the fickle space between being more humanistic and facing fewer humans; cutting costs where possible and spending more where possible in order to make more in the future. We hope these trends have broadened your horizons, tickled your curiosity and affirmed your intuition if you had already begun thinking about taking your property in that direction for this year moving forward!