No lives have been lost in the battle for bookings (that we are aware of), but the battlefield is scattered with the crumbling remains of properties that failed in their efforts to avoid paying commissions to the likes of Expedia and Booking.com.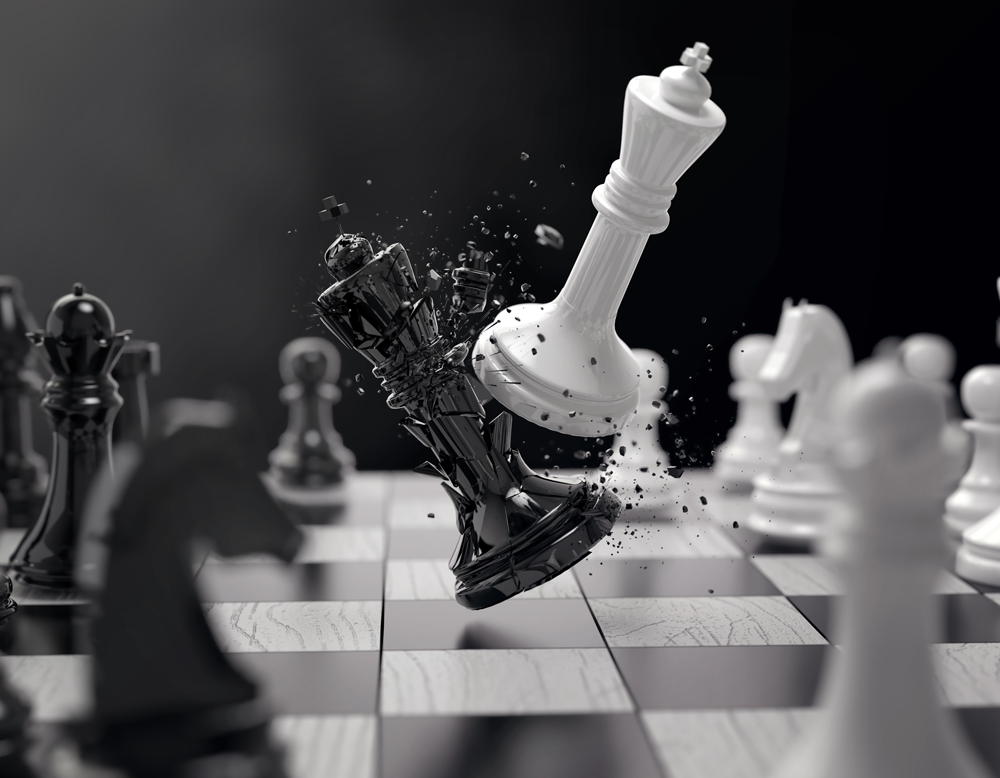 While online travel agencies (OTAs) are a valuable resource for keeping heads in beds and gaining exposure, the cost of bookings that come through OTA channels hardly ends at the commission either.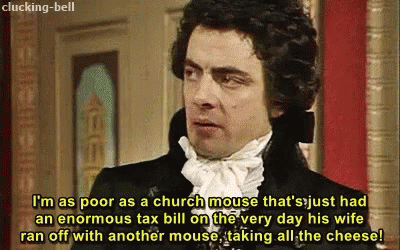 Here are six hidden costs of OTA bookings that your hotel may be victim to:
1. You lose out on potential income off the bat
Right from the start, direct bookings have the opportunity to earn a property more income than their OTA counterparts. As Koddi found in a controlled study back in 2015, 65% of guests will book a room through a hotel directly rather than via an agency if the prices are the same, but, more importantly, 51% will still book directly even when the price is as much as 10% higher than the property's OTA listings.
The reasons why, according to Triptease, range from brand loyalty, to a belief that booking direct comes with benefits that booking through an OTA simply doesn't.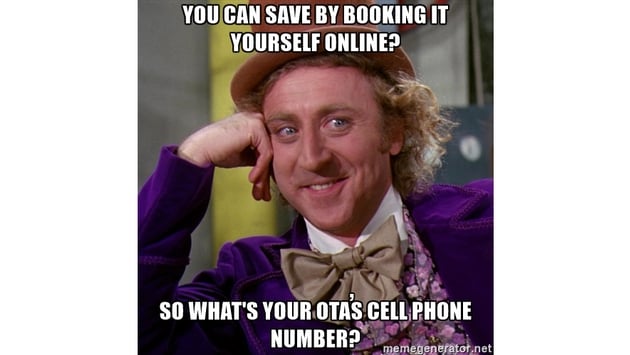 2. Cancellations become more costly
Cancellations are an unavoidable part of the hospitality industry. Circumstances that are often beyond your guests' control do happen on a regular basis — flights are missed, or delayed, emergencies arise — and a traveller is simply not able to stay at your property as planned. This is why accommodation providers have cancellation policies in place which indicate how long in advance travellers would need to cancel in order to receive a refund.
OTAs, on the other hand, tote the FREE CANCELLATION banner as a badge of honour, encouraging travellers to book a stay without any penalties should they not be able to honour the booking. This often leads to travellers booking a stay at a property at a special price, only to cancel when they find a better offering — a situation which is convenient for the traveller, but not so much for the property whose inventory is in constant flux.
While cancellations will occasionally happen regardless of whether your guests are booking directly or through an agency, D-Edge point out that the likelihood of a cancellation through an OTA is significantly higher. Where 18.2% of guests who booked via European property websites cancelled their stays in 2018, Expedia Group saw a cancellation rate of 26.1%, whileBooking Holdings (who own Booking.com) saw almost 50% of bookings being cancelled.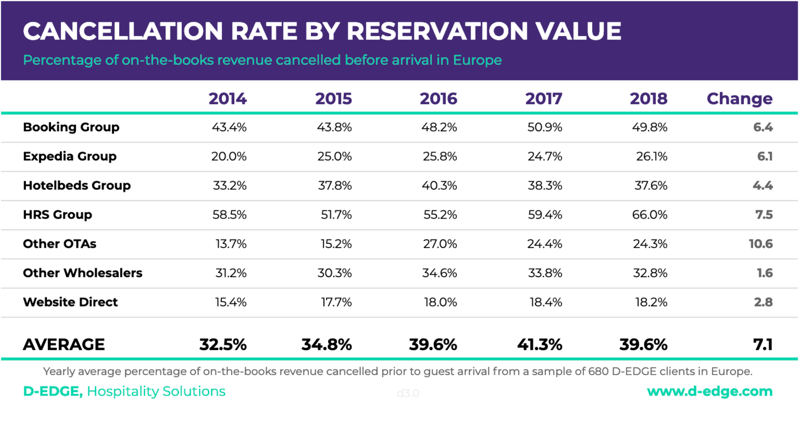 3. People looking for a great deal are often more difficult to please…
Our clients regularly tell us that customers looking for a good deal are also often the first to complain when things don't go perfectly, and it's easy to understand why this may be the case with OTA bookings. The deals displayed side by side on an OTA for a given price range will also vary considerably in quality. What is one property's most basic offering — the smallest room with the fewest features — may come with a similar price tag to another property's premium offering. Guests who see the two offers side by side may expect the same amount of money to garner an experience of the same level, making them a lot less forgiving when a perfectly nice experience doesn't live up to the luxury they were hoping for.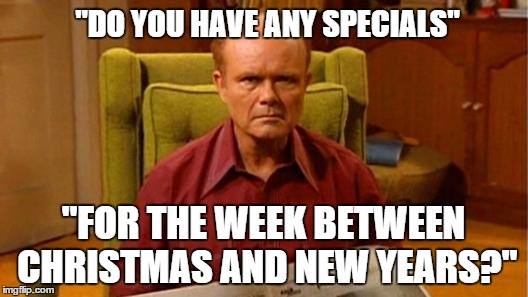 Science Daily also explain that consumers who are looking for the best bargain or cheapest deal have a tendency to treat staff as being less human, while Morris Shechtman points out in his book, Working Without A Net, that bargain hunters are the most fickle of a company's friends: "Cease to be the lowest-cost provider and customers will flee," he explains.
4. … While those who are loyal tend to spend more
Not only are loyal guests likely to return to your property more regularly, providing you with more business in the long run, but they also spend 46% more than first-time visitors according to Gallup, and they're not the only ones who have noticed this trend. Consumers in general are likely to spend up to 67% more with a brand that they are familiar with according to Adobe, while Triptease points out 50% of hoteliers polled found that that guests who book direct, whether for their first stay or consequent ones, spend more than the average visitor during the course of their stay.
5. It's difficult to build a relationship with a guest when you don't have their details
One of the best ways to build loyalty is to engage with your guests, learn who they are, and personalise their stays to provide as unique an experience as possible. However, when it comes to guests who book through OTAs, this proves exceptionally difficult to do, since you often have limited contact details for them. This means no pre-stay surveys, no reminders of the experiences that you offer beyond the hotel room, and no opportunity to build your relationship with them beyond their stay either, unless they choose to provide you with their address directly.
6. You have less control over how guests perceive your property
When building a website for your property, you can set the tone for the experience that guests will have with you. You can make sure that your website oozes luxury and relaxation if that is what you specialise in, or fun and adventure if that is more your vibe. When it comes to OTAs, however, you have little control over the perception of your experience, since your listing will largely look just like every other.
While there are ways to optimise your OTA listing, the reliance of OTAs on user generated content, while providing transparency, can also lead to a small amount of confusion. On your website, you can show guests what the different rooms look like, whereas on OTAs, the photographs that you post will often not be connected to the rooms on offer, and if posted by guests, may not be captioned or labelled accurately.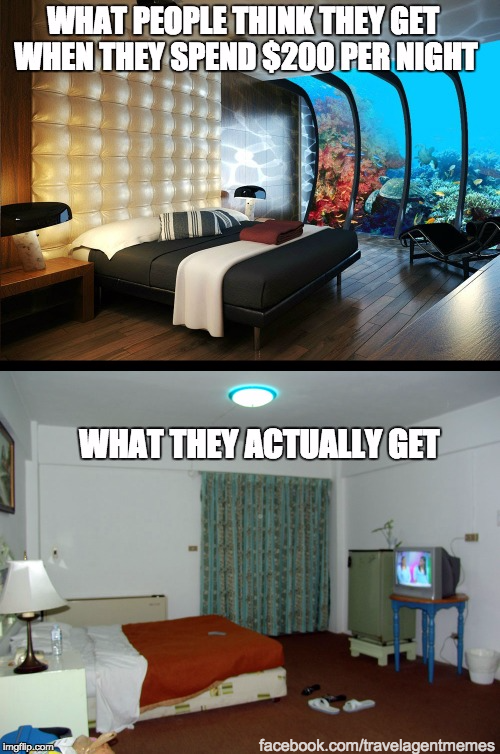 You may have a basic double room available, or a luxury suite, but it can be difficult for guests to know which of the photographs on your listing represent each room, which can lead to disappointment or frustration when they arrive at your property and find that their room isn't quite what they imagined they were paying for.
It's not all bad news
All of this begs the question: If OTA bookings cost so much in terms of commission, accurate forecasting and inventory planning, guest satisfaction and more, then why are properties still listing on agencies? The answer, of course, is that the equation is not as simple as taking the price that is listed on an OTA website and subtracting the costs involved. Large online travel websites continue to offer exposure that many properties cannot afford to garner on their own, and keep guests coming through the low-seasons and the high.
Listing on OTAs is also a great way to boost your brand recognition, and keep your property in the playing field alongside your competitors. And with the introduction of Google Hotels and an increase in the number of agencies on the market, Duetto points out that the costs involved in listing on OTA sites, in terms of the commission that they offer at least, is likely to come down as a separate battle gets waged between the agencies rather than between OTAs and properties themselves.