The battle between hotels and online travel agents (OTAs) is well underway. To travellers, the two sides might seem like peas in a pod, working together to provide the best accommodation at the lowest prices. To hotels, however, OTAs are often seen as limiting their margins, and making profit from excessive commissions – sparking a movement by hoteliers to try encourage potential guests to book with them directly instead.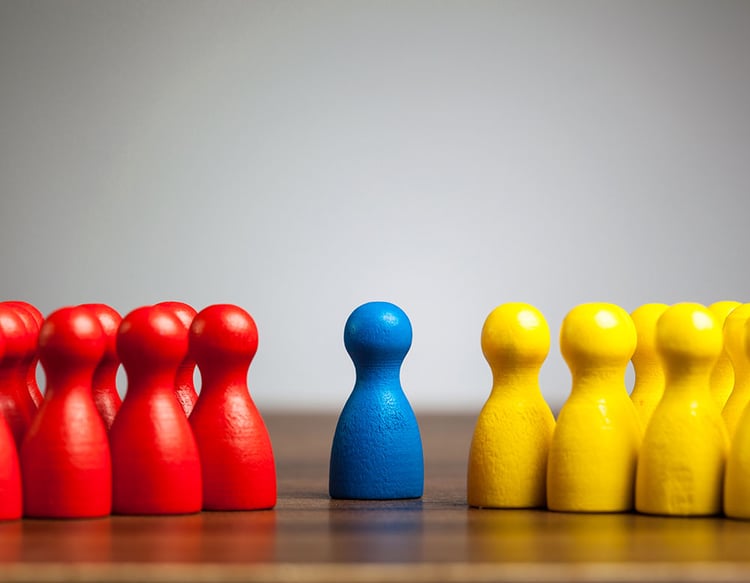 In this month's trend digest, we look back to when and how the two sides started butting heads, and how forward-thinking industry leaders now believe it might be best if a balance between agencies and direct bookings were achieved.
Pinpointing a day, a moment or an event that triggered the conflict is not as easy as it seems. There doesn't appear to be a single catalyst, but rather a growing resentment that festered under the surface until it could no longer be contained. When it comes to a consensus for this resentment, hotels have no qualms in pointing it out.
Analysis shows hotels are cheaper than OTAs 53% of the time, and they are in parity 32% of the time. — Triptease
Contrary to the tendency of OTAs to advertise lowest rates and best deals, hotels often offer better pricing. Where they haven't in the past, it has been because of clauses that have, in numerous instances over the last decade, been found to be anti-competitive. Triptease looks at the details of the conflict, from Booking.com and Expedia's launches in 1996, to the Direct Booking Summit hosted in 2016.
With the history of the conflict as background, it's time to remember that there are two sides to every story. The first side is that of the agencies.
While OTAs do have their downfalls, the benefits of their traffic and audience are hard to deny. They may not have the best deals, but they do have more of them than any one hotel could offer on its own, and 45% of travellers compare deals when booking hotels online.
The customers that are booking on OTAs are doing so because it's their preferred and trusted method of booking. Meaning, if you're not listed on these websites, you'll have no way to funnel those customers into your business. — Checkfront
As Checkfront point out, even when taking their commissions into consideration, not using OTAs can be harmful to your business, and result in lost opportunities for scaling your business and growing your bookings.
Even though OTAs can help fill empty beds, their excessively high commissions and inflated cancellation rates make it nearly impossible for hotels to use them as their only source of bookings. This is why hotels have been encouraging guests to rather book directly, and offering them advantages for doing so in the form of loyalty programmes, convenience throughout the booking process, and improved guest experience in-stay, and after checkout. Your website will be your biggest boost for direct bookings, and, as SiteMinder point out, making sure that it's ready is vital.
According to figures from Google, 52% of guests will visit your hotel's website after viewing your property on an online travel agent's website. These figures drive home the importance of having a sleek, easy-to-navigate website for guests to book through, the primary benefit for you being an increase in direct, commission-free bookings. — SiteMinder
However, even this relies on your website already being listed on an OTA. While loyalty programmes encourage guests to return, they do little to reach new guests. Which leads us to ask the question – is there a single solution to boost bookings without the high commissions and cancellations that come with OTAs?
According to Tnooz, there is unfortunately no simple solution. The answer lies instead in finding a balance between garnering guest loyalty to keep your guests returning, and using agencies to drive up bookings by new guests.
Not only does lower visibility and search positioning mean less free, qualified referral traffic, but just when the hotel owner might have a need to fill rooms, they might also find themselves losing out to competitor hotels competing for the customer's wallet. Consistently working with OTAs to find a win-win relationship is thus more necessary than ever before. — Tnooz
OTAs may come across as the enemy to hotels, but there are a lot of areas that they get right. Not being listed on them at all can do more damage than simply losing out on bookings – it can drive potential customers to competitors instead. By making use of OTAs to draw new guests, hotels have the opportunity to not only increase their bookings, but also to convert a new range of guests to their loyalty programs, encouraging a boost to their direct bookings in future.
Talking about balance is all well and good, but seeing it for yourself can make all the difference. We've looked before at lessons that we can learn from OTAs on converting users, and Econsultancy looks at six hotels that have taken those lessons to heart, implementing some of the common agency strategies on their own websites to encourage direct booking.
Along with an impressive site design, [Cervo] uses a number of tactics typically seen on online travel agencies. For example, it uses urgency throughout its search and booking process, telling users when there only a limited number of rooms available. Similarly, it tells you how many other people are currently looking at the room. This can effectively instil a fear of loss into the user, prompting them to click through and book rather than abandon. — Econsultancy
These hotels are examples of how OTA trends can work well to encourage direct bookings, and how the tactics that agencies use work to encourage new guests to book with you. These hotels have found a balance – not only making use of OTAs, but designing their websites to encourage direct bookings in the same way.
Hotels and OTAs may butt heads all too often over bookings, but when they come together, a balance can be found. Either of the solutions on its own is not ideal – OTAs require too much commission, loyalty doesn't bring in enough new business. Together, they form a solution that sees hotels growing with the help of OTAs, rather than seeing them as the enemy.
Looking for more ways to get bookings without an OTA? Click on the banner below to download our free slideshare which includes 9 practical tips for increasing direct bookings