With studies showing that "the travel plans of over 90% of consumers were influenced by evaluations posted on online review websites," it's no wonder the hospitality industry faces an ongoing battle with fake online reviews, including everything from review blackmail and unjustified slander, to undeserved praise.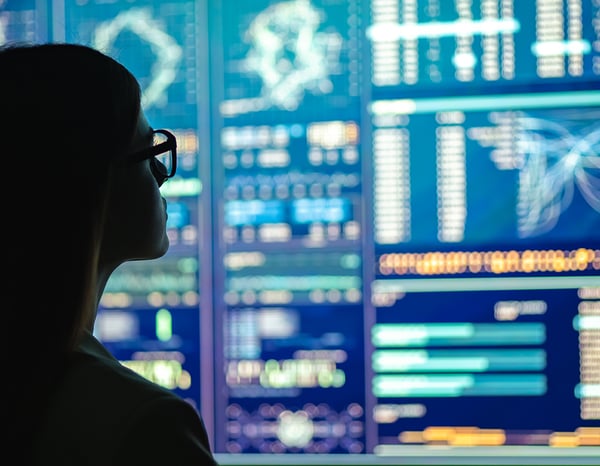 There is even an underground trade in fake reviews written by seedy "optimisation companies" that offer their services to unscrupulous business owners looking to sway the rankings unfairly in their favour.
Since this type of behaviour can be hugely detrimental to the industry as a whole, with guests becoming suspicious of reviews and the sites they are posted on, top review sites continually make massive efforts to reduce the number of fake or malicious reviews, and hoteliers and guests can also play a role in attempting to curb this ongoing problem.
How big is the problem of fake reviews?
Many hoteliers, restaurateurs and tour operators believe fake reviews are a serious problem in the industry, so much so that some have become dubious about the reliability of online review sites.
News stories about the prevalence of fake or fraudulent information on review sites abound. Prominent consumer watchdog site Which? has investigated the prevalence of fake reviews on Facebook, Google and Tripadvisor. In the UK, the Competition and Markets Authority (CMA) launched a probe into the proliferation of fake reviews on Google and Amazon. There have even been anecdotal reports of fake reviews on Booking.com (here and here), which previously claimed to be immune to the fake review affliction, and hoteliers have claimed they offer little recourse for hotels whose guests attempt review blackmail.
In one experiment that made headlines in the industry, freelance writer Oobah Butler listed an entirely fake restaurant on Tripadvisor. He then managed to convenience enough of his friends to post more than 100 positive reviews and "The Shed" astoundingly held the title of number 1 restaurant in London for a short while in 2017!
While it's initially an alarming story, The Shed shouldn't scare you. Among other things, running the fake online restaurant was a full-time job for Butler – he certainly wouldn't have had time to provide any great experiences for real guests – so this level of deception is not a viable option for real hospitality professionals, but it's clear that fake reviews are a problem in the hospitality industry.
In a more practical examination of Tripadvisor reviews, journalists from Which? examined almost 250,000 reviews in 2019. They wrote that they had discovered significant fraudulent review activity amongst several well-known top hotels. The article was mentioned in The Guardian, CNN and the Independent, and prompted a renewed wave of concern over the veracity of online review sites.
The main indicator that Which? looked at to distinguish genuine reviews from falsified ones was whether the reviewer had any previous review activity on Tripadvisor. Properties that reflected a larger-than-normal amount of positive feedback from first-time reviewers were deemed to be dubious.
The trouble with this method of fraud detection, however, is that it's difficult to pinpoint whether the reviewers truly are first-timers, or whether they are accounts that have been set up just to write fake reviews. As a Tripadvisor spokesperson explained to The Guardian: "It is simply far too simplistic to assume all first-time reviewers are suspicious. Every genuine reviewer in the world is at some point a first-time reviewer."
In fact, prompting visitors who would not otherwise have been inclined to leave a review is a great way to get more valuable guest feedback and improve your hotel's ranking. Reputation Management providers like GuestRevu that have a Tripadvisor Platinum Partnership can even offer guests the option to post a review directly to a hotel's TripAdvisor page, without needing to log onto the platform or even have an account. This means that not only do we understand how a property could end up with an abundance of first-time reviewers, but we also encourage guests who haven't posted on the platform before to begin their Tripadvisor journey.
The extent to which fake reviews are present on Tripadvisor, and other review sites, remains a matter of debate. Although the Which? Tripadvisor study may have been based on flawed data and assumptions, of the 15 hotels they claimed had suspicious review activity, 14 were already on Tripadvisor's watchlist. Of those 14, six had been penalised and two had even been slapped with Tripadvisor's "red penalty badge", which warns travellers that the hotel is suspected of fraud.
Tripadvisor's annual transparency report acknowledges that fake and otherwise fraudulent reviews are an ongoing challenge for Tripadvisor, but one that they are committed to facing head-on. As the site's co-founder and then CEO, Stephen Kaufer, told The Guardian, "We are not blind to the challenges a site like ours faces. We have invested heavily in fraud detection technology and personnel to improve the safeguards we have in place."
Since the other review sites have also come under fire from the consumer watchdog, Which? journalists actually succeed in commissioning fake reviews to be written for fake businesses that they set up, both on Facebook and Google.
As an online travel agent (OTA) that handles bookings and credit card transactions, and supposedly only allows reviews from verified guests, Booking.com should be far less susceptible to fake reviews than a review site like Tripadvisor, it's not infallible. Travel bloggers have pointed out that there are still ways to get fake reviews onto the platform, such as getting friends and family to "pay in cash" and leave biased positive reviews. MoneySavingExpert.com also claimed that with a photograph of the booking confirmation email, hotels were able to log in as guests and leave fraudulent positive reviews in their names.
How do review sites identify fakes and frauds?
But, if the methods used by Which? to identify fake reviews are too simplistic, as Tripadvisor has suggested, what are these safeguards the review giant has in place to make sure that reviews are genuine? Given its tenure in the online review space, it's unsurprising that Tripadvisor appears to be leading the charge when it comes to rooting out fake reviews.
While they do point out that divulging all their security secrets would only make their methods easier to circumvent, Tripadvisor has put together a number of articles over the years, explaining the processes they have in place, which they claim include "network forensics and advanced fraud modelling to map electronic patterns that no human could ever identify."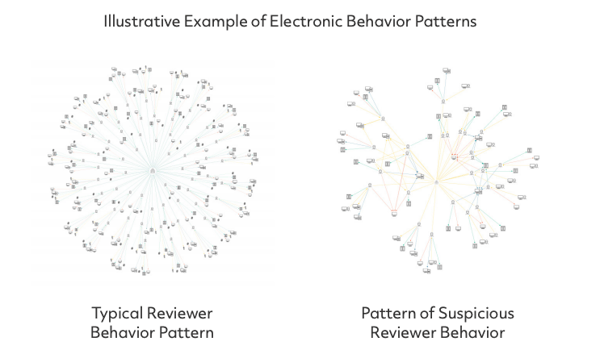 Throughout this vetting procedure, Tripadvisor uses techniques adapted from the banking industry(1), thousands of data points associated with each review, and two decades of baseline review data to flag irregularities and identify attempts at fraud.
Individual reviewers
Each review is analysed by an automated system to ensure that it meets the minimum standards for publication on the platform. If any blatant transgressions are detected by the system, the review is blocked and not published. If the review raises no alarms or concerns at all, it is published. If there are elements to the review that appear suspicious and require further analysis, the review is sent to the moderation team to be analysed by human specialists.
In the event that a suspicious review makes it through these checks, anyone in the Tripadvisor community can flag any review for moderation, at which point the content moderation team analyses the review.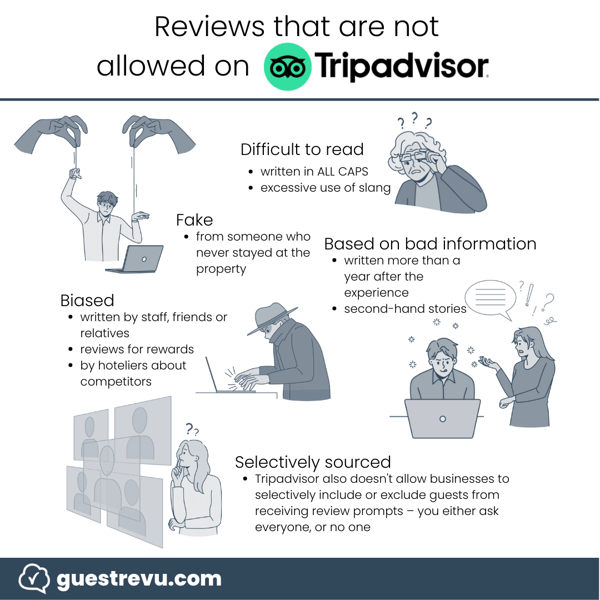 Paid review companies
When it comes to paid review companies, Tripadvisor goes above and beyond the scope of simply keeping fake reviews off the site. Their team of investigators analysed advertisements from companies that offer services like review optimisation to determine whether they are above-board, or framing themselves as reputable companies while offering illicit reviews. On top of that, the investigators will often go "undercover" to engage with paid review companies, or work together with businesses that have been flagged as using these illegal services to catch the culprits. When appropriate, Tripadvisor also works with law enforcement and other regulatory bodies to ensure criminal activity is brought to the attention of the relevant authorities.
"By identifying just one paid reviewer's account, our investigations can quickly gather enough information to uncover a whole network of paid review activity. It is a bit like pulling the thread of a spider's web — pull one, and you can start to see other threads more clearly. Pull those, and the web quickly collapses." — Tripadvisor
Other top review sites haven't spoken publicly as much about their efforts to curb fake reviews – perhaps because they haven't yet been subjected to the same scrutiny as Tripadvisor. Still, the vast majority of online review sites have terms of use that prohibit the publication of false, fraudulent or otherwise misleading content, including reviews.
Google Reviews deals not only with hospitality businesses – any business with a physical presence, however nominal, can (and should) have a Google Business Profile. As such, Google has automated spam detection tools that they apply to reviews of all types of businesses, not just hotels. For all other types of suspicious reviews, they rely on users to report them.
Facebook works in a similar way to Google, in that any business can have a page and collect reviews, not just hospitality businesses. Unlike Google, Facebook states that reviews are subjected to a moderation process similar to the one that ads must undergo before they are published. This process makes use of automated technology and human reviewers. Facebook users and businesses can also report misleading or false reviews for further moderation.
Since it also processes bookings and payments, Booking.com has the benefit of usually knowing whether guests actually stayed at a hotel, and evidence of their fake review identification procedure has therefore not been demanded by the public. Even so, they claim to have a dedicated review fraud team and policies in place to prevent fraudulent review activity, such as only allowing reviews submitted via their own booking system, and only for a maximum of 3 months after checkout.
What happens to hotels that engage in review fraud?
Each platform has its own procedure for dealing with companies and individuals caught publishing or soliciting misleading content, some more clearly outlined than others. As the newest player in the online review industry, it's unsurprising that Facebook's policies on dealing with review fraud are the least clearly outlined, although they do state that failure to comply with Community Feedback Policies could result in anything from removal of the content in question, to a "termination of access to any or all Meta products or features". Google likewise warns users that they will remove any content that is prohibited or restricted according to their terms of use. The word "content" here can mean anything from the individual review itself, to the entire business listing.
Tripadvisor has a more clearly defined procedure for dealing with malicious or misleading review content. As with other review sites, misleading reviews will be removed and users posting these reviews may be banned. If Tripadvisor detects potential terms of service violations from a business, they will initially send out an "Official Notification from Tripadvisor" email. This is just a warning and carries no penalties, since it can be triggered by something as apparently innocuous as a staff member's aunt staying at your hotel and leaving a review.
If Tripadvisor detects further suspicious activity, the reviews will be removed and the property will incur a ranking penalty, meaning it is listed further down the listing page. This penalty is applied to every misleading review, for one year following the submission of that review. These penalties are applied cumulatively if they overlap (although each one's impact decreases over time), and apply even if a fraudulent review is identified during the moderation process and never posted.
In extreme cases, where hotels repeatedly attempt to manipulate reviews, a "red badge warning" is applied to the hotel's profile, as well as a significant ranking penalty. The red badge is a highly visible notice that informs potential travellers that the business is suspected of review fraud.
Perhaps because fake reviews are believed to be less common on Booking.com, their process for dealing with review fraudsters is more opaque. Some Booking.com users have reported obvious fake reviews being removed within days, often without warning from the Booking.com team, while others have complained that Booking.com does little to help with questionable content.
Booking.com have claimed that "In the event that we detect or are made aware of a fraudulent review, our dedicated guest reviews fraud team will investigate fully and remove all reviews that are found to be fake. If we suspect one of our accommodation partners of submitting fraudulent reviews, we take the investigation and potential resulting consequences very seriously and will terminate our working relationship with the property if the behaviour does not cease."
It's important to remember, however, that ultimately these behaviours are illegal in many countries, and so it's not just the review site that might be issuing punishments and penalties. In 2018, for example, an Italian company was caught writing fake Tripadvisor reviews, and the owner was not only ordered to pay damages amounting to around €8,000 and was sentenced to 9 months imprisonment. These actions were taken in addition to the red badge penalties placed on properties that had used the illicit services. In another case that reached the courts, Meriton Serviced Apartments in Australia was fined $2.2 million for "misleading or deceptive conduct" when they selectively excluded guests who they thought might leave poor reviews from receiving their invitation to leave a review on Tripadvisor.
What can you do to stop fake reviews?
While review sites do what they can to combat the problem of fake reviews, with such vast amounts of user-generated content, users also need to do their part to ensure the rules of the community are upheld and report content that violates the platform's terms of service.
The specifics of how to flag or query a review vary slightly between platforms, but generally, if you encounter any activity that appears to be fraudulent or find yourself solicited by an "optimisation company" you should keep as much information as possible. Take screenshots and note the URLs of any pages that fraudulent activity has appeared on, and save any suspicious emails, attachments, voicemails or any other information or communication that someone offering fake review services may have sent you. If you have noticed something suspicious about a specific review, you should also include the date and title of the review when you report it. The more information that you can provide, the better their chances are of catching the people responsible.
The following links explain how to report suspicious or fraudulent reviews on the platforms mentioned in this article.
While fake reviews are clearly a significant challenge for the hospitality industry, impacting review sites' reputation and influencing consumer decision-making, review sites have invested in technology and personnel to detect and remove fraudulent reviews. Additionally, hoteliers and guests can play a role in curbing this problem by reporting any suspicious reviews they come across. It is crucial for the industry to continue to work together to minimise the prevalence of fake reviews to ensure that consumers can trust the reviews they read online.