While the old saying may claim there's no such thing as a free lunch, that doesn't stop some unscrupulous guests from blackmailing freebies out of hotel management.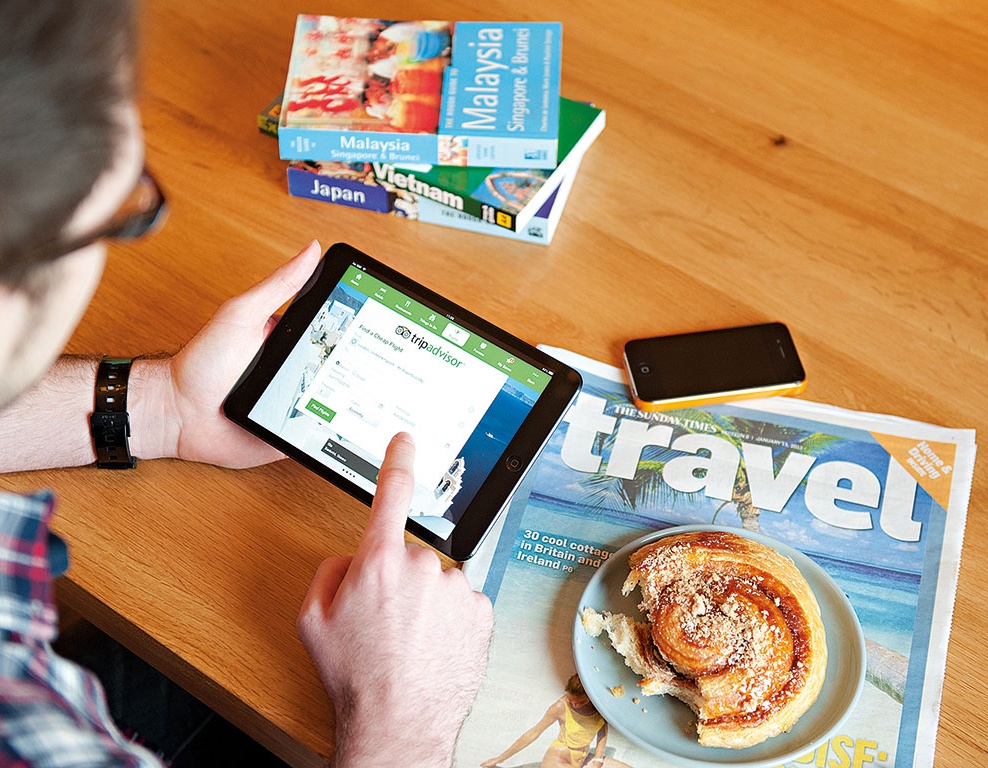 Over the years, hotel and restaurant owners have reported a rise in guests threatening to write bad reviews on popular platforms like TripAdvisor unless they receive bill reductions, room upgrades, free meals or have other demands met.
"People threatening restaurants and hotels with bad TripAdvisor reviews to extort free things is a problem which has been growing," says deputy chief executive of the British Hospitality Association, Martin Couchman.
"People will either attempt to blackmail during the meal, or sometimes, more worryingly, people who have not even been to the restaurant will post a bad review to try to get a free meal, or a free stay in a hotel's case."
Luckily there are ways to combat blatant blackmail attempts. We take a look at how hoteliers can recognise legitimate complaints, deal with hostile guests in-house, and report blackmail threats to review platforms.
Differentiate between blackmail threats and genuine concerns
First and foremost, it's important for you as the hotelier to put complaints into perspective. Which guests have legitimate concerns, and who's just trying their luck? One sure-fire way of doing this is to try gather and analyse as much guest feedback as you can regarding a particular issue.
It's important for you as the hotelier to put complaints into perspective. Which guests have legitimate concerns, and who's just trying their luck?
For example, did you receive a handful of complaints about the main course during the course of an evening, or did one person threaten to write a bad review during a meal? Did someone complain about noise levels in the hotel? Try determine if other guests had the same issue.
Having an online guest feedback solution in place can help you to keep tabs on recurring complaints or clusters of issues over a specific time period. Additionally, if you use an online tool to manage guest feedback and online reviews from all your guests, you will have evidence on record if you do end up being blackmailed with a bad review.

If there really does seem to be a problem, of course it should be rectified – but avoid doing so on a public platform. If you are going to offer compensation, it's best not to do it for other potential blackmailers to see. Rather contact the guest privately and make amends.
Disarm angry guests with compassion
What might seem like a blackmail attempt could just be a weary guest, irritable from their travels and thus more likely to complain about basic service issues. This isn't necessarily the threat of a bad review.
Adele Gutman, VP of sales, marketing and revenue for New York City-based Library Hotel Collection, says they train staff to show sincere compassion and disarm angry guests with kindness and consideration, showing that they'll at least go the extra mile to try resolve the issue, even if they physically can't.

Based on what's really bothering the guest, Gutman explains they then offer alternatives – like a change of room (not an upgrade), or moving the guest to another one of their hotels in the city.
"If the answer is no and they just want a free room or a suite and there is nothing left to do for them, we offer to let them out of their reservation and help them find another hotel that better suits their needs," she says. "That may be a financial burden for us, but we believe it is best for us if the traveller is happy, even if that means they stay someplace else."
Independent guesthouse owner Lucille Came says she's received a handful of blackmail threats from unreasonable guests, luckily none of whom have followed through.
"Unfortunately you do get chancers out there. We're more than 15 kilometres away from the sea, which is clearly stated on our website, but we still had a group of guests come in and complain that they couldn't see the ocean or have direct access to the beach.
"They said they were going straight to TripAdvisor because of how misleading we are. After we kindly explained that all relevant information is on our website and tried to find out if there was anything else we could do for them, they never did," says Came.
"We also had issues with one person in particular, who would come in almost every week with a group of friends and say he's not happy with the food. His friends never complained, but he insisted his meals were bad. We always offered him a different meal free of charge, which he would gladly accept.
"For us, maintaining that goodwill between customers is more important than a free plate of food, but there must be a line. After it happened one time too many, we kindly told him that our food was obviously not for his tastes, and advised him of other restaurants in the area."
Proactively report blackmail threats to TripAdvisor
If you're unable to disarm the situation and the guest still seems hell-bent on posting a bad review, TripAdvisor urges hoteliers to report blackmail threats immediately via the website's Management Centre, emphasising that these reports must appear before the suspicious review is posted.
"While most guests do not follow through with such threats, it's important to submit your report as soon as possible to ensure that it is on record before a potential blackmail review is submitted," reads the website.
Simply follow these steps:
Log in to the TripAdvisor Management Centre and select 'manage your reviews'
Click the link 'concerned about a review?'
In the 'please tell us what the issue is' section, choose the 'report fraud' option
From the 'what do you want to do?' menu, select 'report blackmail threat'
You'll need to then provide additional information and describe the event in detail, which will help the TripAdvisor team identify the review if it's submitted at a later stage.
Document evidence
If you do report threats to TripAdvisor, it's important to document your written conversations with the guest. Keep the email trail or handwritten notes showing how you tried to do everything in your power to resolve their concerns.
TripAdvisor's fraud detection experts will use these records to investigate, and where they do find evidence of threatening behaviour, will take the necessary steps to ensure the malicious review never reaches the website.
Responding to bad reviews
Came explains that her guesthouse responds to every TripAdvisor review, good or bad.
"We take a diplomatic approach to negative reviews, and try to explain our side of the story without ever getting defensive. We believe that the customer is king. They may not always be right, but they're king and we always try to treat them as such."
Hopefully as the hotelier, you're now better equipped to combat blackmail threats laid against you. Remember that online feedback tools can be helpful in monitoring guest experience and online reviews.
First assess whether the complaint is valid by factoring other guest experiences into the equation, combined with your own research, and use compassion to try diffuse any negative situation.
Failing that, report blackmail threats to the relevant review platform immediately, allowing their investigators to use the documentation you've kept in making sure malicious reviews never see the light of day.