By now, almost every hotelier is doing online reputation management (ORM) of some sort, even if that only means checking their TripAdvisor reviews once a month and giving themselves a congratulatory pat on the back or a wake-up slap. Unfortunately, though, many hoteliers are relying solely on online reviews to collect guest feedback, and in doing so are missing out on other valuable guest intelligence.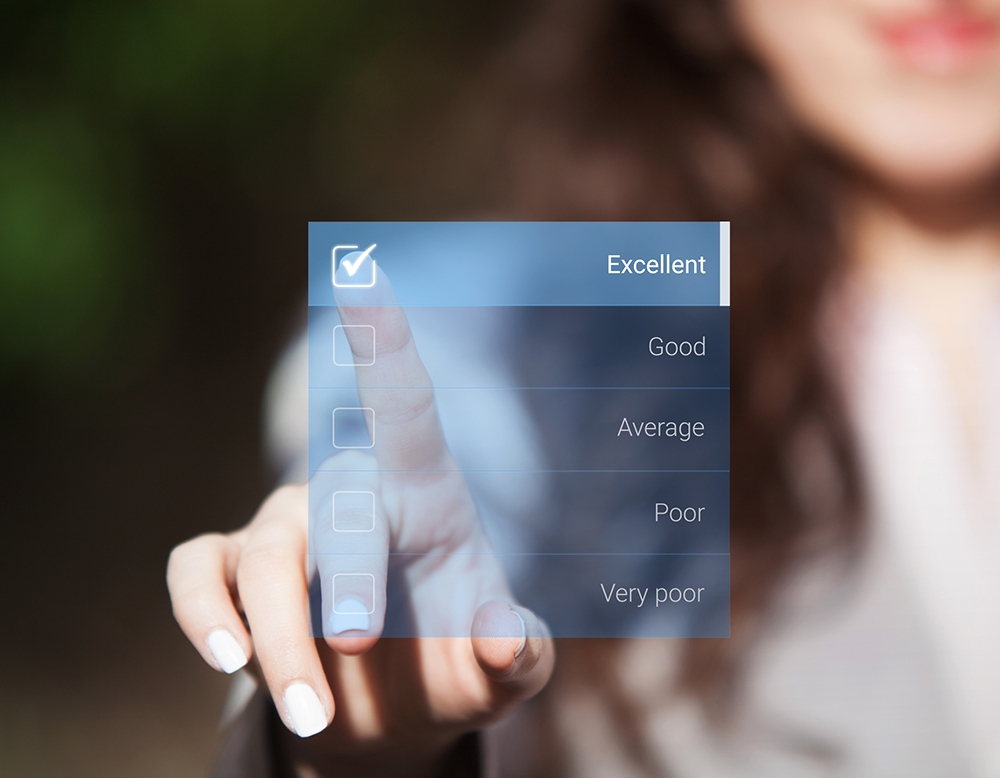 Consider an hotelier who is effectively monitoring her online reputation. This hotelier keeps an eye on all the main review sites and online travel agents (OTAs) where her hotel is being reviewed, she even has software to help her do this, which notifies her when a review is posted on any of the major review sites, and she responds promptly and professionally to every review – good or bad.
Furthermore, she uses the guest intelligence she gathers from these sites to inform her operational decisions and attends to any issues raised in online reviews immediately.
This hotelier has undoubtedly made the best of the feedback her hotel is receiving online; she has shown guests that she cares about their experiences by responding to their reviews, and she has even improved her facilities as a result of the feedback she has received.
But, because she is relying solely on ORM and isn't gathering any direct guest feedback, our hotelier is working with incomplete guest intelligence …
Some demographics of guests seldom leave online reviews
While our hotelier has certainly listened to the feedback she has been given, and has acted upon it, this feedback might not be representative of the experiences of all, or even most, of her guests.
Our hotelier noticed that in online reviews of her hotel guests frequently complained about the quality of her Wi-Fi, so she upgraded her internet plan and bought a signal booster to ensure that the Wi-Fi was available throughout her hotel. But, it is mainly her younger guests that leave reviews.
Her older guests are less tech-savvy, and don't use online review sites. Unsurprisingly, they also don't notice the Wi-Fi issues, but they do really appreciate the view from the dining room.
So while she has fixed the Wi-Fi issues, our hotelier hasn't realised that the view (which she looks at every day and doesn't really think is that interesting) is something she should be showing to prospective guests on her website, social media and other marketing material.
Our hotelier should be paying attention to all demographics of guests and soliciting feedback from all of them. This will allow her to spot more of her hotel's strengths and weaknesses than if she is only getting feedback from one type of guest.
Our hotelier got answers to questions she didn't ask
While she now knows that the Wi-Fi wasn't living up to the expectations of some of her guests, our hotelier friend has no idea whether guests are enjoying the swimming pool that has just cost her a small fortune to build. Unfortunately, none of the review sites that her guests usually post on ask any questions about swimming pools.
She also knows that guests aren't as happy with their sleep quality as they could be because TripAdvisor asks them to rate it out of five, but she doesn't know if she should look into getting blackout lining on her curtains, or if it is the noise from the pub next-door that is keeping her guests up.
Our hotelier should be using direct feedback to expand upon the information she is getting via online reviews. She knows that sleep quality might be an issue for some guests from online sources; she can now use direct feedback to find out what she can do to improve her guests sleep quality.
She can also use direct feedback questionnaires to ask detailed questions about issues particular to her hotel, and might discover that the addition of some inexpensive grab-rails will make the costly new pool much more pleasant for her older guests.
Not all experiences are "review-worthy"
Online reviews tend to be disproportionately representative of very positive and very negative experiences¹, but even guests who have had unexceptional experiences might have valuable insights to share.
Imagine a business traveller who has had a pleasant flight, whose bus was on time and who was greeted at the reception desk by a smiling face. This guest is shown up to his room, but unfortunately the lock on the door is finicky, and it takes quite a lot of jiggling for him to get the door open. Doors can be like that, it's no big deal, and he settles in to prepare for his meeting the next day. Everything goes well, and he flies home – no need to leave a review.
Now imagine a few weeks later a similar business guest comes to stay in the same room with the finicky door, but this time his plane journey was full of turbulence, the airline forgot his vegetarian meal and his bus was 20 minutes late. When he finally gets to the hotel and up to his room, exhausted, hungry and needing to prepare for his meeting, he can't get in the door. After that nothing seems to go right – now it is time for a scathing review.
In these two scenarios the only thing that has changed is the guest's mood, but the first visit results in no feedback, while the second results in a negative online review. However, the negative review may well have been prevented if the first guest had been asked for direct feedback. The issue with the sticky door would have been pointed out and the door could have been repaired before it became the factor that instigated a negative online review.
Conclusion: let ORM and direct feedback work together
You will often find that you get more direct feedback than online reviews – especially if you make a point of asking for it (which you should). Use what you learn through your direct guest feedback to ensure that visitors only have good things to say about you online. Similarly, if you notice a trend appearing in your online reviews, try to explore it in more detail when you collect direct feedback.
Source:
1 Tnooz