The purpose of technology has always been to make our lives easier – we can now check our emails on holiday, fast-forward through commercials, watch live sports on our mobile phones, and we have more tools than ever at our disposal to ensure that we excel in our professional endeavours.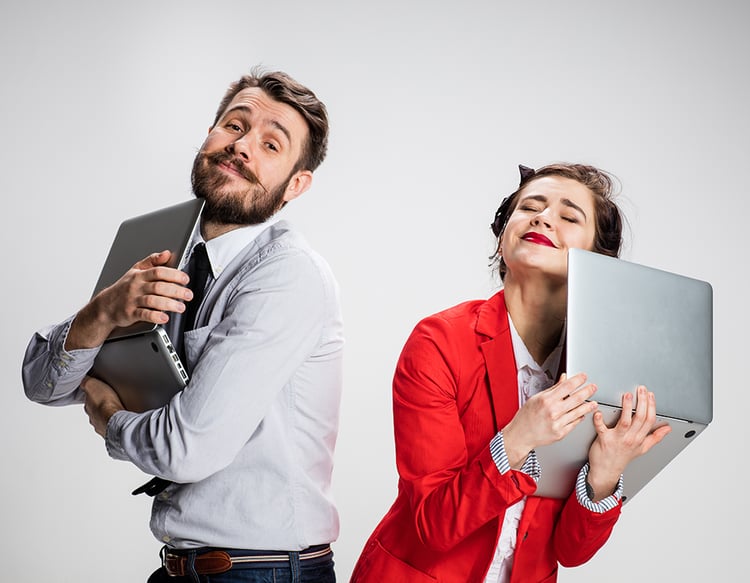 Hotel general managers have not been left out of the technology revolution, and technological tools abound that promise to simplify, streamline, automate and generally facilitate the job of a hotel GM. One such tool that can make reputation management, marketing, operational and budgeting decisions, and staff training easier is guest intelligence technology.


Reputation management
The majority of the time, it is not an exaggeration to say that your hotel will thrive or wither on the basis of its reputation. Businesses of all kinds rely upon a positive reputation to attract future customers, but this is especially true of hospitality businesses, whose guests have no way of testing the product before arriving, often from thousands of miles away.
Online reviews have fast become traveller's primary means of assessing a business's reputation, and 59% of British holidaymakers say that review websites and online forums are the most influential resource when they make travel plans.



ORM software collects guest reviews from multiple locations on the web

Mat Charity, Commercial Manager of the Coaching Inn Group is acutely aware of how vital it is for hotel management to maintain their hotel's online reputation. "Before, if you upset a customer, they would just tell a friend. Now, if you upset a customer, they will put it up on Facebook and put it up on TripAdvisor" says Charity. "The exposure is so vast that I think a hotel not taking their online reputation seriously is really at risk of having their brand damaged."
Using technology to keep track of what guests are saying online makes managing a hotel's online reputation vastly more simple for a hotelier. Online reputation management (ORM) technology collects reviews from multiple sources and presents them in one online location for hoteliers to read, analyse and respond to, and even notifies hoteliers of new reviews.
Keeping track of direct guest feedback (from the guest straight to the hotel, rather than on a review website) can also make managing an online reputation that much easier by highlighting potential issues before they result in negative reviews – as they say, prevention is better than cure.
Guest feedback technology makes reputation management easier for hoteliers because you can:
See a high-level view of guest experience or service levels based on your online reputation in one dashboard
Save time by not having to check different review sites and OTAs for reviews
Get an alert each time a new review is published by a guest
Keep track of your performance against your competitors and identify their strengths and weaknesses
Perform better on TripAdvisor and handle negative reviews quickly and effectively
Marketing
Guest feedback, online and direct, can make marketing efforts easier for hotel managers in a number of ways – it can help you better target the right audience for your materials (resulting in a much higher return on investment), make it easier to figure out what those marketing materials should emphasise, and make it far easier to build trust in a hotel's brand, especially online.
Marketing in the age of easily collectable and accessible data is changing – it is no longer enough to simply tell prospective guests all about how wonderful your hotel is and wait for them to arrive – you are now expected to know who you are talking to and tailor your message to their wants, needs and interests. In fact, research from GBTA and Sabre found that 69% of travellers believe it's important that the marketing material and promotional offers they receive take their travel histories and preferences into account.
Getting to know your guests not only allows you to market much more effectively to past guests, allowing you to increase repeat visits and guest loyalty, it also allows you to create a clearer picture of who your target customer is, what they will be most interested in.
Choosing what content to include in marketing materials in order to most effectively inspire new guests to book with you can also be a chore for many hoteliers. Guest feedback technology can help you to easily pick up trends in what guests are enjoying most about their experiences with you – these are the elements of your establishment you should be highlighting on your website, social media and other collateral.
Guest feedback technology also provides a ready source of social proof in the form of snippets from reviews that you can share across your social media accounts, website, and other marketing channels. Evidence that past guests have enjoyed their stays with you will provide travellers with the reassurance they might need to make that direct booking all hoteliers crave.
Hoteliers who use guest feedback technology find it easier to:
Evaluate key trends based on guest experience insights to enhance and sharpen marketing efforts for better ROI
Personalise their marketing and guest communication based on guests' own feedback
Know their guests better in order to personalise their experience and gain loyalty
Send more targeted marketing campaigns to past guests based on their feedback to ensure relevancy and increase ROI
Discover new opportunities to boost direct bookings through analysis and use of guest feedback


Operational decisions/budgeting
If keeping on top of what guests are enjoying the most is valuable for your marketing efforts, then being aware of what they aren't enjoying is indispensable for making enlightened operational decisions.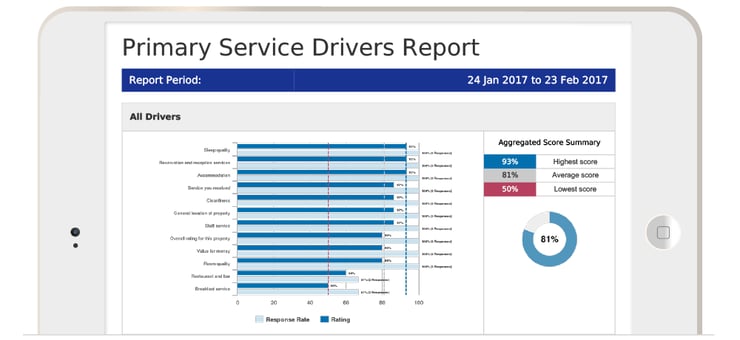 Keeping an eye on all aspects of your guest experience makes it easier to decide where to allocate resources

The guest experience should always be at the centre of any hospitality brand's decision-making, but it can sometimes be difficult for hoteliers to see their hotels, with which they are so intimately familiar, from the guest's perspective. This can lead to hoteliers spending their tightly controlled budgets on things that matter relatively little to guests, while flaws in the guest experience that really matter go unnoticed.
Of course, hoteliers could (and should) consider the return on investment both financially and in terms of the guest experience of the decisions and changes they make in their establishments.
Rather than having to collect feedback to motivate for and assess each and every operational decision as the time arises, having a guest feedback system in place means that this information is collected as a matter of course, and can be accessed and analysed as and when it is needed, going back as far as the implementation of the software.
Guest feedback technology makes it easier for hoteliers to:
Receive more comprehensive feedback based on their unique offerings using direct online questionnaires
Gain a high-level view of their hotel's performance with aggregated guest feedback and online review insights accessible at a glance
Save hours of manual time by having guest data and key metrics in one application
Be aware of issues as soon as they arise with instant notifications of reviews
Gain transparency internally of business and staff performance
Measure ROI of operational and expense decisions based on actual guest feedback


Staff training
As with any service industry, your guests experience with your hotel can be marred, or made, by a single interaction with a single member of your team, which is why effective staff training in the hospitality industry is crucial.



Using guest feedback technology makes it easy for hotel managers to reward staff who perform well

Using guest feedback as a tool to highlight areas of concern for staff, and reward team members when they excel at providing a positive and memorable guest experience can make staff training a much easier, better informed and more pleasant process for all involved.
Andries van Schalkwyk, Managing Director of Buffelsdrift Game Lodge often uses his guest feedback to encourage his team. "The reviews often mention the names of the staff who performed well," says Van Schalkwyk "and have become an excellent tool for me to use to further motivate them."
Hoteliers who use guest feedback technology find staff training easier because they can:
Ask guests directly which team members are under- or over-performing
Find out which elements of the guest experience are lacking and address issues with the team member/s responsible
Reward exceptional performance based on feedback from guests
Use guest feedback to ensure that staff understand the influence they have over the guest experience
In short, having the technology in place that allows hotel general managers to effectively listen to and learn from their guests' feedback makes their lives easier and guests stays more pleasant.