The prolonged lockdowns many countries have put in place in response to Covid-19 have called on the world to halt, reassess, and realign in the face of calamity. Now is the time for hospitality professionals to ask the important questions, interrogate systems and proactively adjust to thrive in an economic landscape that will never be the same.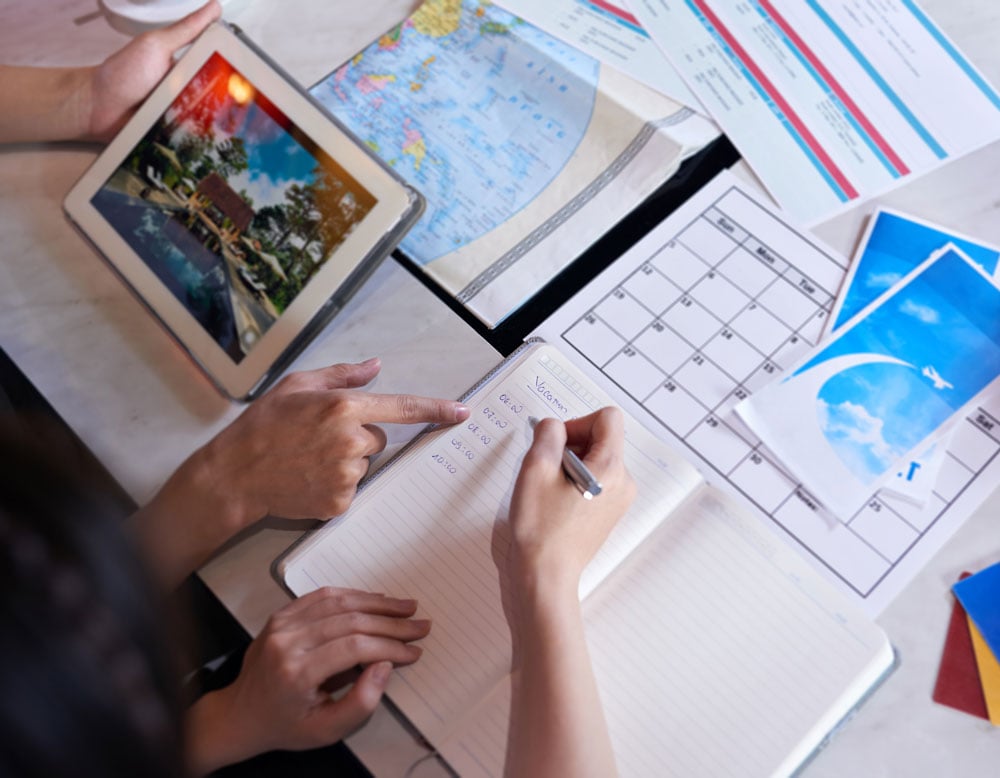 As with almost every other aspect of life, the rise of digital has transformed travel exponentially. In 2017, Barclays reported that nearly two–thirds of UK travellers prefer to book directly with hotels, but they also want booking to be simple, frictionless and online. Having your hotel's website appear before Online Travel Agents (OTAs) in search results requires a sophisticated search engine optimisation (SEO) strategy. Plus, if you want guests to book directly, you need a seamless guest experience.
To encourage your direct bookings (and to help you dodge some of those costly OTA commissions), we've put together a shortlist of our favourite hacks for hoteliers to consider when the world begins to travel again:
1. Ensure your tech stack allows for easy booking on your own website
This tip may seem obvious, but it's worth stating that the best way to get direct bookings is to allow guests to book via phone, email, or online – whichever they prefer. Make sure that potential guests visiting your website have the smoothest experience possible with an integrated booking engine or PMS with built-in booking capabilities. If your booking process is too complicated, people will end up booking through an OTA or even worse, at a competing hotel.
By allowing guests to easily book while on your own website, guests enjoy frictionless booking, while you maintain your corporate identity as a reliable service provider from the onset. Plus, improving your website experience in any way will have a positive effect on your brand.
2. Focus on small details like favicons and breadcrumbs
Since Google redesigned its search engine results page (SERP), your favicons and 'breadcrumbs' are more important than ever.
Focus on attention to detail here – this is where your guests are following leads based on glimpses of information that's at the top of Google's offering.
Since your organic SERP listing will undoubtedly be competing with paid slots, making sure your favicon and breadcrumb (as determined by your site structure) are appealing and descriptive. You can find out more about how google uses this information in this article from Search Engine Land.
Together with concise written ads and CTAs, a few tweaks here can see you increase your hotel's brand visibility online in a way that is highly compatible with organic search results.
3. Leverage smart data marketing
By embracing smart data marketing, a strategy that uses behavourial, demographic and other data about your past and potential guests, you can target the particular market segments most likely to be lucrative for your business across various channels.
This fosters real-time engagement with both past and potential guests, and bridges the gap between those people you know have provided your business with custom in the past, and the audiences you believe are most likely to become customers in the future. This conveniently yields actionable responses that your brand can quantify towards your ad spend.
The Lotte New York Palace property saw a 5,500% return on ad spend by using the strategy; targeting business travellers (a market segment they were historically successful with) who had engaged in online behaviour indicating an intent to travel to New York.
Using the right mix of multimedia and tech can see your brand reach similar heights, without any commissions paid to third parties.
4. Get your local SEO up to scratch
Local SEO for hotels is an effective way to promote your hotel regionally, and satisfy search engine criteria for better organic rankings for search queries including "near me" keywords (e.g. "hotels near me" or "hotels nearby"). As various cities and countries begin to lift strict movement restrictions, it is highly likely that local and domestic travel (staycations) will be the first tourism activities to rebound. Therefore, local SEO may be more important than ever to get right.
The basics of local SEO involve furnishing your website with simple details about your business's name, address, and phone number – known as NAP details, along with getting your Google Maps listing optimised, and keeping local keywords top of mind when creating content.
Crucially, NAP details need to be consistent across all references to your business online. Each reference to your NAP is known as a citation, and these citations, when uniform, can lend clout to your SERP rankings, indicate your business is established and reliable, and help guests to discover you.
Local SEO is an ongoing process that is similar to breadcrumbing, in that you maximise on your site's minute details; as they show your prospective guests, and Google, who you are and what you're bringing to the table.
Other key elements include hours of operation, driving directions, business description, images, videos, payment forms, and reviews – all of which increase your credibility and foster a culture of trust between you and your guests.
If you have time on your hands to optimise your businesses website for local SEO (and you should) a great place to start is Backlinko's Local SEO: The Definitive Guide.
Home is where your story begins, and prioritising this in your online strategy is what can put you ahead of OTAs.
5. Take back guest relations from OTAs (and do it better)
Have you considered how OTAs are handling the massive influx of ongoing cancellations, and how their relations with your would-have-been guests could impact your brand directly?
On the one hand, OTAs have taken a great toll for you by handling those cancellations on your behalf; but on the other hand, hoteliers are having to cross their fingers and hope that the travel agents dealing with your claims are well trained to handle the volumes amicably and retain guest favour.
This is why your hotel brand needs to use this time to capture all those guests having to deal with cancellations at your hotel via OTAs (perhaps at great inconvenience to your guests) and connect with them to engender trust and leave a good impression.
You can make use of reviews on your turnaround time, ease of cancellations and more on your website. Social media will reach a wider audience with this strategy, but having this on your landing page as well fosters direct customer relations to your benefit.