Remember the days back when mobile phones were nothing more than keypads for calling? These days, even the most basic mobile devices come with WiFi, and 44% of Facebook's most active users only use their phones to check on their feeds.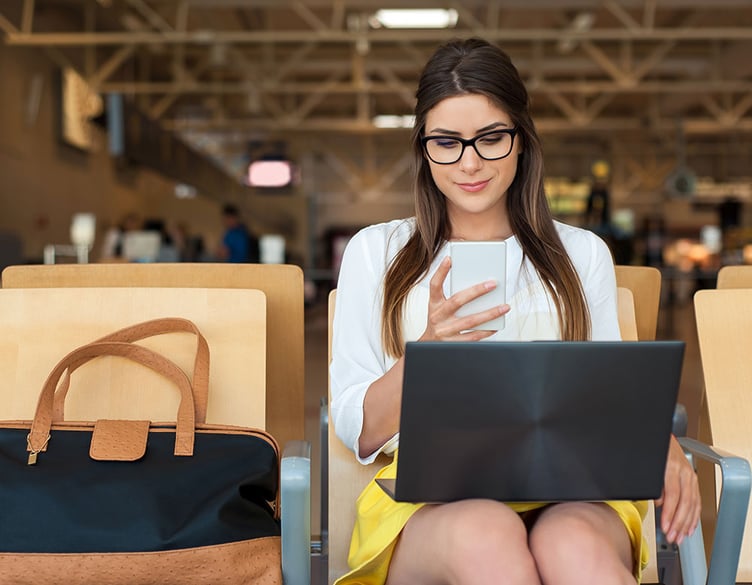 What does this mean for your hotel? At every stage in the traveller's journey, your potential guests are on mobile, and if you know what they're using their devices for, you have the opportunity to connect with them. That's why we've put together our latest ebook — The hotelier's complete guide to today's mobile traveller.
To give you just a taste of why mobile is so important, we thought we'd give you a list of stats from the ebook to show when and how your potential guests are using their mobile devices, and help you to interact with them anywhere in the world.
Ideas and Inspiration
The phrase, "what a small world!" has never been more true. With pictures of strange and wonderful destinations filling newsfeeds, and flight specials changing daily, it's become a lot easier for people to make spontaneous travel plans to visit parts of the world that they may never have considered before. As these stats show, mobile devices play a big part in inspiring travel and helping many to plan for their trips across the world.



From Browsing to Booking
Your potential guests have decided where they want to go, and now you want to hook them on your hotel. One of the first chances that you'll have to draw them in will be your website, and you need to make sure that it's ready for mobile, from start to finish. Keeping your guests on your website will see them shifting seamlessly from browsing to booking, without giving them a chance to change their mind while they switch devices. Don't believe us? The stats speak for themselves!



During the Stay
They were inspired to travel, they booked your hotel, and now they are there, standing in your lobby, checking in both at reception and on Facebook. You may think that the chance to connect with your guests on mobile is over, but you would be wrong if you did. Whether they're fawning over their Facebook feeds, marking out must-sees on Google Maps or simply snapping selfies, your guests are using their mobiles throughout their stays with you. Now is your chance to help them stay connected – both with you and to the internet in general.



Coming Full Circle
The holiday might be over for your guests, but their memories remain, and those memories are often shared. Whether it's by word of mouth, in online reviews, or by posting photographs from their trip on social media, your guests tell their friends, family and social circles about their wonderful trip. This will not only keep your hotel at the front of that guest's mind, but will inspire others to include you in their travel plans, which, as we mentioned right at the start, is likely to include their mobiles, making it that much more important to keep yourself mobile-friendly.



At every stage of the journey, from planning, to staying, to sharing, your guests are using their mobile devices. Understanding how and when they are being used can help you to connect with guests from the start, and delight them throughout. Succeed in that, and you'll not only see your guests returning often, but their friends and family will soon follow.