With 52% of Facebook users admitting that their friends' photos inspired their travel plans, it's abundantly clear that Fear Of Missing Out, or FOMO as the young'uns are calling it these days, is real, and if you aren't taking advantage of it, you're missing out on a great opportunity.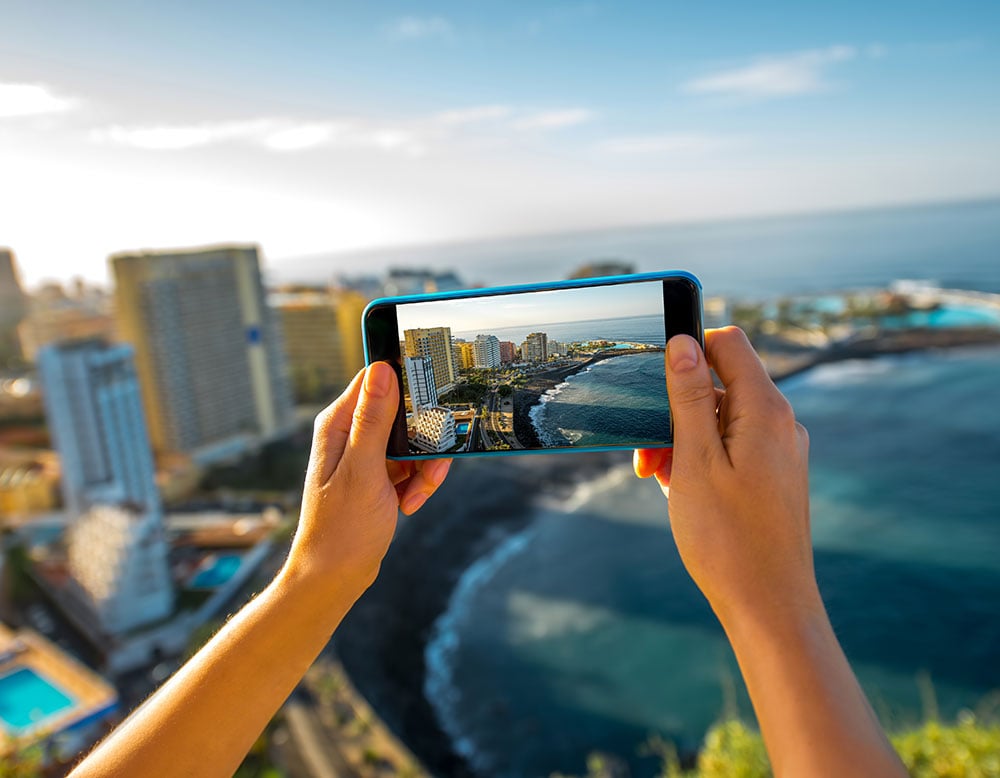 Embracing the FOMO that people feel is less about showing potential guests what your rooms and amenities look like, but rather showing them what a stay with you feels like. You could do this by:
Making sure that your property is photographable and video-ready to encourage your guests to share their trip
Making the most of those guest photographs once they're shared
Taking professional photographs that show off your property's best side
But, one of the most important parts of inspiring a fear of missing out in your potential guests is reaching the kind of guests who are looking for just the experience that you have to offer. And what better place to do that than the home of online photographs — Instagram?
What your guests see
By showing off not just what your rooms look like, but how your property fits into its surrounding areas, you can attract guests who want to be seeing your view and experiencing your surroundings. Seeing New York's beautiful city skyline through your hotel room's window, or a serene seascape in Greece from your deck can inspire potential guests to picture themselves at your hotel, and see them booking through you when they are ready to plan their trip.
What your guests do
Some guests travel to experience new places, others want nothing more than to spend a week curled up in a comfortable bed with a great book. By showing the world what it is that your guests enjoy doing at your hotel, you can inspire those who are looking for the kind of getaway that you provide — whether that's one spent relaxing poolside, practicing yoga in a forest, luxuriating in a spa, or simply taking in the spectacular view.
What your guests eat
Whether they're looking forward to visiting your five star restaurant, or being treated to breakfast in bed, you can make your potential guests' mouths water and fingers itch to book by showing them what they're missing out on.