Did you know there is an oven that uses the internet to cook your food perfectly? The June Oven intelligent oven that can be operated with voice commands via Alexa, and can even recognise what you're cooking, and checks recipes updated from the internet for optimal cooking times.
This is the Internet of Things (IoT) in a nutshell – a rapidly developing phenomenon made possible by ever increasing access to high-speed internet. The internet of things is so named because it describes a network of objects (things) connected not directly to one another, but connected via the internet.
This week, Amanda Mitchell has put together a guest blog on why the hospitality industry should invest in the Internet of Things, and the benefits that they can expect from their investment. Amanda is a blogger who follows and writes about the latest hospitality trends and strategies. She is interested in understanding how technology innovations will impact guest experience in the hospitality industry. In her free time she enjoys reading and film photography. You can find her on Twitter as @r_am_jones.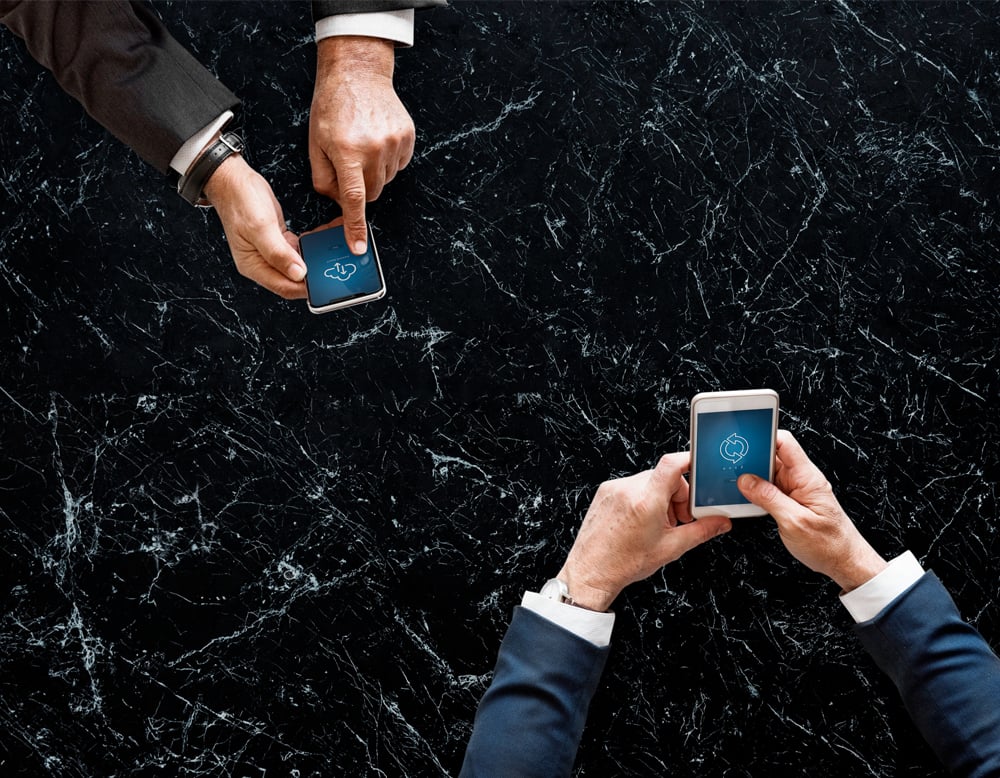 One way to ensure excellent customer experience is by streamlining services, in a way that all bases — including (but not limited to) maintenance, housekeeping and customer care — are covered.
GuestRevu's ticketing system is useful in this regard, as it serves as a centralised monitoring mechanism for efficient maintenance and housekeeping in real-time. Complementing this system is the rapidly advancing smart technology known as the Internet of Things (IoT). It can provide a holistic means to ensure guest satisfaction and streamline a range of services all while saving costs.
It can help to streamline services
While a ticketing system can help a hotelier to keep track of a leaking pipe by ensuring that it's followed up, a hotel that uses IoT could also install sensors to detect a leaking pipe, faulty wiring, or a busted lightbulb, then alert the relevant staff members through a mobile notification or an email. Staff can then address the problem outright and mark the ticket as resolved.
Interconnected sensors augment the staff, and make sure that even the tiniest of faults are detected in real time.
The IoT is particularly useful when the guest-to-staff ratio goes up during peak seasons. In these cases, it becomes difficult to physically monitor each room and keep track of each problem. Interconnected sensors, however, augment the staff, and make sure that even the tiniest of faults are detected in real time. This means staff can attend to a problem efficiently and fully prepare for what needs to be addressed.
You'll save more than time
While the outlay cost for technology may be high, the benefits to incorporating IoT into a property can include cost-saving measures.
One way the IoT helps save costs is through predictive maintenance. Hotel Technology News explains in 'Pros and Cons of IoT in the Hotel Industry' that predictive maintenance takes preventive maintenance a step further, with sensor data utilised to detect "hazardous trends and alert the appropriate maintenance engineer before the issue escalates." In other words, issues are addressed before they become full-blown problems.
Consider, for example, the costly endeavour that manually checking electrical, gas and water meters used to involve. Meters would need to be checked by an employee on a regular basis, the figures confirmed by officials from the meter company, with costs being incurred at every turn. Maintenance costs were high, but since properties have started connecting their meters via the IoT, the need for manual checking has been practically eliminated, thus reducing costs, and helping staff to spend their time more efficiently. Just as important, this kind of maintenance can be done round-the-clock, at no additional cost.
"Predictive maintenance takes preventive maintenance one-step further by using sensor data to recognize hazardous trends and alert the appropriate maintenance engineer before the issue escalates." — Hotel Technology News
You can enhance your guest experience
The IoT can enhance your guest experience in a number of ways, one of which would be by creating detailed profiles of guests. These could include, their preferred room types, choice of drinks, and their favourite services among other data points.
"In an effort to make the guest experience more comfortable and convenient and distinguish themselves from the competition, hotels across the world are unveiling new in-room technology that automatically can anticipate and respond to visitors' commands." — American Express Global Business Travel
Even finding out what these preferences are can be accomplished with the IoT — you can communicate with your guests via their preferred device(a smartphone app or smart device, for example), with chatbots that inquire about a guest's needs at specific times during their stay. Placing kiosks around your property can also offer guests the opportunity to complete surveys at a time that's convenient for them, helping you to build their profiles and personalise their stays.



Moreover, IoT can help with the personalisation itself by adjusting the thermostat to suit a guest's preference, displaying preferred channels or playing specific music, and even modifying light settings. These create highly personalised experiences for guests, as Hilton and Marriott's smart hotel rooms have shown with their IoT investments.
You'll see improved logistics
A hotel's logistics and supply chain management systems are responsible for the procurement of essential products, like food supplies. Employing appropriate strategies to this end can help a hotel improve the quality of its services. Having the right information technology is, therefore, critical, as Godfrey Otiato of Guru Logistics Group points out in a LinkedIn article on supply chain management in the hotel industry.
"Today as information technology has become an important and integral part of every business process, when implementing logistics and supply chain management in the hotel industry, it is important to have the capabilities of ensuring that most company decisions are done at the speed of light." — Godfrey Otiato, Guru Logistics Group
Godfrey notes that with the right information technology, hotels "can communicate information on supply chain and demand changes easily in areas of inventory, distribution, transportation, and logistics management," because accurate information is readily available. This can be done through AI-enabled software. Verizon Connect, for example, explains that smart software can, among other things, keep track of deliveries, monitor delivery statuses in real-time and update records immediately. These capabilities can help ensure timely, hassle-free orders, which in turn will translate to a better all-round service.
The IoT can help to future-proof your property
With ever-increasing potential, it is seeming more likely every day that the hospitality industry of tomorrow will be fully enabled by the IoT, encompassing smart hotels, and connected in every aspect, from maintenance to guest experience. With the introduction of 5G networks, which will greatly enhance the speed of data in mobile networks, the role of AI and chatbots will become more important in dealing with problems and anticipating customers' needs. As technology evolves at such a rapid pace, Mighty Gadget outlines how investing in the IoT is an inexpensive venture, one that can provide valuable returns in no time. With the help of IoT and AI solutions, the hospitality industry is able to take customer service and guest experiences to the next level.
"What is really amazing about these technologies is that they are inexpensive investments and that they can be implemented very easily. Any hotel based on its organization can implement this kind of system seamlessly into their workflow and use them to their fullest potential." Mighty Gadget