In the modern hospitality industry, finding new ways to make guests stays at your hotel memorable experiences is essential for survival. One tactic that many hoteliers are embracing is personalisation.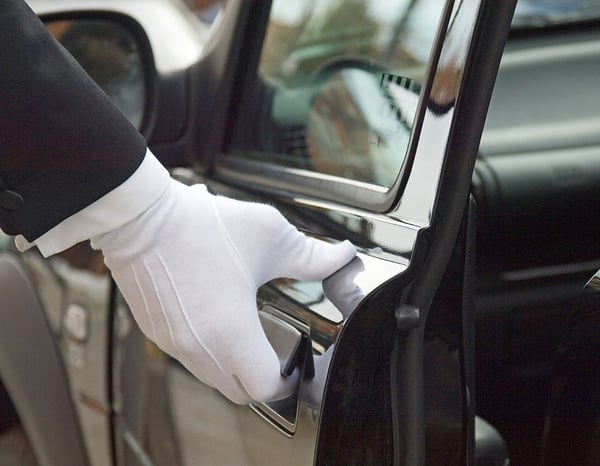 A combination of factors – a disrupted marketplace where alternative lodging options like Airbnb are flourishing, hotels finding themselves relying on online travel agents to keep rooms full at the expense of exorbitant commission and the dilution of brand identity, and the proliferation of technology developed for the hospitality industry – has led to something of a revolution among hoteliers; they are realising that you need to offer guests something special in order to remain competitive, and for many hoteliers, this something special is personalisation.
Not all personalisation efforts are created equal, however. Personalisation comes in many guises, and can be incremental, technology driven, or rely solely on the human touch. Here are a few examples of hotels going above and beyond to ensure that their guests are treated as individuals and their stays are tailored to their particular wants and needs.


1. Hyatt's Andaz Hotels
Hyatt's Andaz Hotels have done away with the staid recipe of the behind-the-desk hotel receptionist in favour of a format that allows guest experience to be personalised from the moment they enter the hotel.



Hyatt Andaz properties have Andaz Hosts – a unique combination of porter and concierge – to check guests in and make sure they are personally cared for throughout their stays. Image © Andaz Xintiandi Shanghai.

Instead of the typical check-in procedure, "Andaz Hosts" help guests to check in, and are thenceforth responsible for personalising the guest's experience at the hotel, as well as communicating any promotions at the hotel, and showing the guest around. Hosts will call a taxi, book a restaurant, or provide advice on what to do, see and eat in the area. They are also there to help guests organise activities and excursions, if the guests wish.


2. Premier Inn's Hub hotels
Winner of the Gold award for 'Best Use of Mobile or App' at the Travel Marketing Awards 2016, Hub Hotel's app is an excellent example of how technology can facilitate the personalisation of guest experience.



Premier Inn's award-winning app allows guests to personalise their own stays, with very little manpower or effort required from on-the-ground staff. Image © hub by Premier Inn.

Guests can use the app as soon as their visit is booked, and it allows them to personalise and control a myriad of aspects of their room and their stay. The app gives guests control over their TVs, lighting, and air conditioning, and allows them to order food or check in via mobile. The app is even compatible with wearable technology (such as smartwatches).


3. Denihan Hospitality
Technology, and the useful big data it can collect, has been a massive boon for hotels looking to personalise and tailor guest experiences. Big data allows hoteliers to implement aspects of personalisation without ever having met a particular guest – you can guess what they might like because thousands of people similar to them like certain things.



Instead of personalising experiences one-by-one, Denihan Hospitality used big data to tailor guest experience to suit different types, market segments and demographics of guests. Image © Denihan Hospitality.

Denihan Hospitality, a US hotel group, analysed their big data and used their findings to cater more specifically to different subsets of travellers, rearranging furniture in some rooms to better suit business travellers and in other rooms to suit leisure travellers, and providing more storage in the rooms preferred by families. The group even gave guest-facing staff the data on their phones, so that they could better anticipate the needs of individual guests, from meal preferences to who was most likely to call reception in the middle of the night.


4. Starwood Hotels
The Starwood brand has taken a layered approach to personalisation, with the hotel's Starwood Preferred Guest app learning more about individual guests the more they stay at Starwood Hotels.



The more guests stay at Starwood properties, the more Starwood's app learns about them, offering increasing levels of personalisation with each visit. Image © Starwood.

As they become increasingly loyal to the brand, the Starwood app tracks what a guest's interests are and suggests activities, and if the app is installed on a guests' phone, the app experience changes when it senses they have entered one of the hotels to reflect this. The most loyal guests get a personal ambassador to manage their travel needs for them.


5. White Sands Beach
From email technology that fills in a guest's first name for you on a bulk email to an app that remembers what temperature guests left their hotel room, many personalisation efforts can be automated. Not White Sands Beach's though; "The success of White Sands is the people who help make it happen," Says Daryl Fuentes, Front Office Manager at White Sands Beach.
"The success of White Sands is the people who help make it happen." – Daryl Fuentes, Front Office Manager, White Sands Beach
White Sands Beach offers guests in their secluded chalets personal butlers who will attend to guests unique needs during their stays, including unpacking the guest's luggage upon arrival while they are exploring the resort, if they so desire.