Airbnb and other similar style listings were booming post-lockdowns, as travellers sought smaller, more intimate lodgings that felt safer than hotels. People wanted to get out and explore again, but they still feared the high risk of infection that would come with staying at a hotel among other guests and staff. However, now that vaccines are available and things are settling a bit more, travellers are turning to hotels once again for various reasons.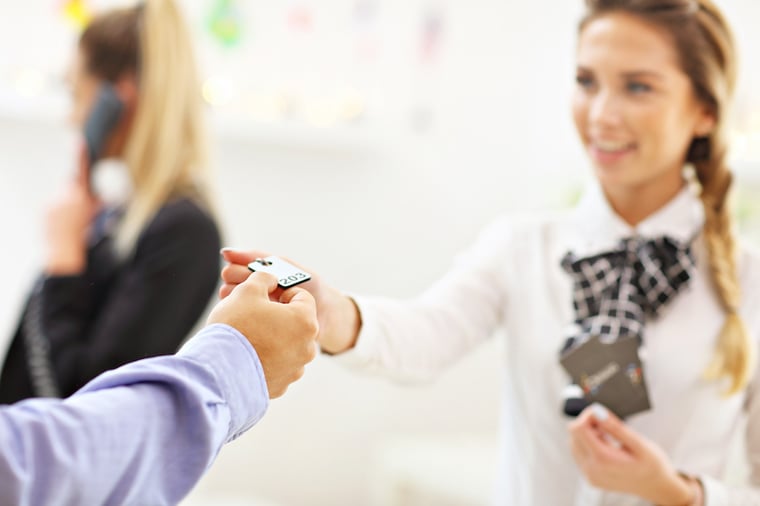 While travel industry experts say that short-term vacation rentals will continue to be popular amongst those seeking stays that avoid large crowds, there is a shift occurring that shows interest in luxury, boutique, and lifestyle hotels on the rise. Economy hotels are likely to continue to struggle, but those that offer more high-end and curated experiences are and will continue to experience an influx of guests who are looking for ways to escape and feel pampered.
Let's take a look at some of these top reasons why guests are choosing hotels again over short-term rentals:
1. Better Prices
While vacation rentals like Airbnbs might initially seem more affordable, often they come with loads of fees that get tacked on to the initial price once you check out. And once all of these fees are added up, it often ends up costing more than a stay in a hotel. Of course, some hotels, especially luxury ones, can come with a high price tag, but usually, this is because you get a lot more when you stay in a luxury hotel versus a vacation rental. The debate on value for money between the two depends on the type of experience a guest is hoping to have, because that influences how much they are willing to budget for their stay, and even what they spend on a whim to make the most of it.
2. Better Management and Service
Another major draw of hotels is the quality of service. Short-term rentals are great if you want to avoid interactions and are just looking for something simple. But after the pandemic, people are tired and stressed, and they want to escape to places that make them feel pampered, which you aren't as likely to get with an Airbnb. Hotels, however, have thorough operational structures and provide all the services you need to feel taken care of. Because hotels have departments and teams looking after different elements that add to the guest's experience, the hotel does a better job at taking care of its guests, and because there is staff on-site, it's also easier to attend to a guest's needs or concerns.
3. More Amenities and Unique Offerings
As we mentioned above, people want to feel pampered, but they also want unique, personalised experiences. Newer generations of travellers especially love staying at places that are trendy, funky, charming, and unique. They want thoughtfully curated experiences and destinations that allow them to escape from the stress of their daily lives. Thus the shift towards boutique and lifestyle hotels.
Hotels that are armed with the data and technology to monitor and report on guest experiences have the tools to add value to their stays, according to guest feedback and data that gives hoteliers more depth to act on what to offer their guests. This is how hotels thrive amongst competition, by creating unique offers they can upsell and package to suit certain guest segments and tourist niches.
4. Safety
Safety and privacy are also primary concerns these days amongst travellers. While vacation rentals might initially seem more private as you get the entire place to yourself, they are typically less regulated and secure. Short-term rentals are much easier to break into and often aren't up to code, lacking things like smoke detectors and fire extinguishers. Hotels, however, are highly regulated and have insurance policies and safety measures in place to protect their guests and their belongings.
For the most part, hotel guests' safety concerns revolve around hygiene, perhaps even more so since the hygiene-sensitive pandemic, but hoteliers have stepped up to ease guest anxieties ever since they were allowed to open their doors to guests again. More hoteliers are open to touchless solutions now, and make sure that staff are all up to standard when it comes to processes regarding hygiene. They also use tech tools to streamline processes and communicate safety procedures as best as they can. This is why a guest's desire to book at a hotel no longer comes second to the worries of getting infected during their stays.
5. Better Value and Quality
One of the top reasons travellers are turning towards hotels again is because they simply provide better value and quality to their guests. As hotels do operate on a larger scale, they typically have more money to provide top-notch services, experiences, environments, and products. The rooms and other spaces are nicer, the services and processes are more thorough and streamlined—every little detail is thought of and brought together to provide guests with the best experience possible. This just isn't something you tend to get with an Airbnb, and even if you do, it's often much more expensive than getting the same or better at a high-end hotel.
What Hotels Can Do to Stay on Top
While hotel stays are on the rise again, there will always continue to be fluctuations in the industry, and there are some vacation rentals that put in the effort to provide high-level quality and experiences as well. So, if hotels want to remain relevant and continue to attract new generations of travellers, they've got to go above and beyond what they physically provide.
To continue to attract guests, you've got to consider updating the quality of your marketing strategies in addition to your hotel offerings. Customer wants and needs are changing, which means the ways you attract new guests need to as well. A data strategy, for example, can give you better insights into the market and what today's customers are looking for in a hotel stay. This can mean doing some research and data analysis, or it can be as simple as going through your online reviews to find out what your current guests are saying so you can make improvements where necessary. The guest feedback and data from your online reviews is what you can filter and use to also measure yourself against your competitors, see how close your location is in relation to attractions, how attractive your room rate is, and how the perceived quality of the services you offer is performing.
Final Thoughts
After the initial stresses of the pandemic, guests played it safe with private listings especially for domestic travels, but it's no surprise that guests are turning towards hotels again to make them feel special, pampered and indulge in a bit of escape. However, it's important to continue delivering quality service and make improvements to meet demands to continue attracting guests and providing superior experiences.
It's also essential for hotels to continue providing safe and clean environments, as we aren't entirely out of the pandemic yet. Hotels do require a higher level of interaction, so it's crucial to show guests that you still have their health and safety in mind with thorough housekeeping protocols.
About the author

Amanda Winstead is a writer from the Portland area with a background in communications and a passion for telling stories. Along with writing she enjoys travelling, reading, working out, and going to concerts. If you want to follow her writing journey, or even just say hi you can find her on Twitter.
Edited by Bonke Liwani