With China making up more than 18% of the world's population, one would think that marketing to a Chinese audience would be a piece of cake. But as Cho Wong points out, that couldn't be further from the truth. As Managing Director of Compass Edge Europe, he helps hospitality professionals overcome the daily difficulties involved in attracting Chinese travellers to their properties.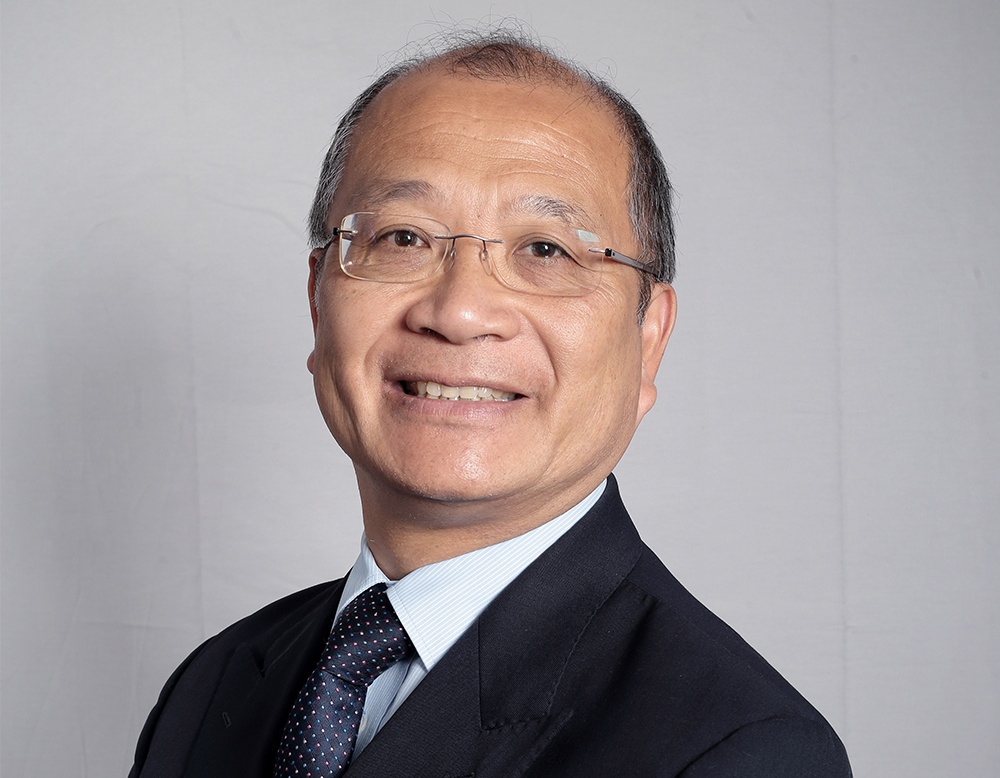 We got to speak to Cho about the buyer's journey that Chinese travellers face, the Great Firewall of China, social media, and how hoteliers can not only attract, but delight their Chinese guests.
Where did you begin in the hospitality industry?
I was trained as a civil engineer, so I guess what I am doing now in the hospitality industry is building bridges between people rather than for traffic.
In 2001, I was in a school carpark talking to a fellow parent, and he mentioned that he had a joint venture — a hotel booking company with offices in Beijing, China — and was looking for a new General Manager who knew the culture and spoke the language. Although I did not have hospitality experience, he asked me to give it a go, and the rest is history. From nothing, we became the fourth biggest hotel booking operator in China.
What is your position now?
I am the Managing Director of Compass Edge Europe.
How did the idea behind Compass Edge come about?
The idea came from my business partner, Anita Chan, CEO of Compass Edge Ltd in Hong Kong and China.
She was my customer when I was the Managing Director of Supranational Hotels, a hotel representation company in London. Supranational was bought by a competitor and I was planning to go into semi-retirement. When Anita found out, she asked me to join forces and we set up Compass Edge Europe.
Anita created GoChina, our online hotel branding solution, three years ago, and she has been very successful in Asia Pacific. Chinese travellers tend to visit nearby countries before taking on trips further away, and hotels in the rest of Asia appreciate and value the service Compass Edge offers. We both found that there was a lack of knowledge on the part of European hoteliers on how to attract Chinese FITs, and we decided to expand our services to Europe.
What defines FITs, and why should properties want to target them?
FITs are Frequent Independent Travellers. The perception that many hospitality professionals hold is that Chinese tourists tend to travel in groups and join tours when they go on holidays abroad.
This may be true for first-timers who want to see 10 countries in 7 days. They'll follow a guide with an umbrella or flag, jump off the coach, take selfies, jump back on, go to another site, do the same over again, arrive at a hotel late at night, stay for one night and leave early to the next stop and do plenty of shopping!

But this is no longer true for the majority of tourists. Chinese FITs now want to "experience" their destinations: taste local cuisines, enjoy the sights, be adventurous, do what the locals do, and stay longer. We have seen an increase of 8.6% in FITs travelling independently and a small drop of 3.4% in group travel.
To properties, FITs present an ideal target to showcase their properties and their destinations. And, most important of all, there are more opportunities than with group tours in terms of room rates and additional expenditures.
If you could pinpoint just one difference between the tourism industry in China and the rest of the world, what would it be?
Tourism in the Western world starts with search engines. You and I will normally go onto Google to find more information on destinations, then find potential hotels to book and so on.
For Chinese FIT travellers, the first step, or Inspiration phase, is social media. They go onto WeiBo and WeChat to see where their friends have been — so that they can visit the same places, or outdo them! They are also inspired by where Internet celebrities like Influencers go based on their travel blogs.
What are the most common routes that a Chinese FIT would take to find accommodation when planning a trip?
A traveller will start by getting information on Chinese social media, then go to Ctrip to shop for pricing. From there, they will turn to the Baidu search engine and see if they can find the hotel's website. If a website can be found, and can provide useful information on the property as well as tips on what to do, where to eat, etc., then that hotel will be a winner.
Having said that, the traveller may still book their chosen hotel on Ctrip, or will book directly on their website, provided that there is a booking engine, preferably in Chinese, to do so.
What hurdles do international hotels face when attempting to be discovered by Chinese audiences?
To market to an international audience, we use channels such as Google, Facebook, Twitter, Instagram, YouTube and even WhatsApp. However, all of the above are banned in China. Also, because of filtering by the government, Western websites are either made unavailable or take a lot longer to load. This is sometimes referred to as the Great Firewall of China.
As a result, hotels who do not have their brands established in China will be invisible. International chains such as InterContinental, Marriott, Hilton and Accor have been running hotels in China for years, making it easier for them to reach a Chinese audience. But Chinese travellers may not be able to find the websites for Western hotels if they are structured for Google searches, or if their websites take a long time to load, travellers will simply lose patience and move on.
This means that, to reach and engage with a Chinese audience, you should be using Chinese social media first and foremost, together with a localised Chinese website. You also need to be culturally sensitive, and perhaps even consider using a Chinese actor or actress to advertise your property.
The added challenge when one markets in China is you have to be aware of where the political line is drawn, and careful not to cross it.
What role does a channel like Weibo or WeChat play for independent hotels?
These channels provide the key communication conduit for independent hotels to reach out to their target audience. There is no other easy way for an independent hotel to establish their brands. It is cost prohibitive to advertise on normal media.
A hotel can go and set up a WeChat or Weibo account quite easily, as a lot of agents can do that for them. Having said that, hotels need to make sure that these accounts are not overseas accounts, which are invisible from inside China. If they set up accounts inside China, the marketing budget for WeChat's "official" account is about €20,000!
Like the WeChat accounts, in order to do marketing properly on Weibo, companies need to set up Weibo Business Accounts and the procedures are tedious if the hotels are not registered in China.
(Editor's note: This is where companies like Compass Edge come in to assist hotels without requiring these exorbitant prices or tedious procedures.)
Marketing to a Chinese market is one matter, but what preparations do hotels need to make, or services should they be offering, for Chinese tourists?
Establishing a brand in China and building up a reputation and trust so that travellers book your hotel is essential. However, travellers come a long way, and after a 12-13 hour flight, the last thing they want is for their expectations not to be met.
Worse, they will start chatting and sharing on social media as soon as they walk through a hotel's door, and therefore any mishaps will be broadcast to their audience back home.
Some tips to make their stay enjoyable include:
High speed WiFi throughout your hotel
Breakfast with one or two Chinese items
Kettles in the rooms
Offering slippers
It is extremely helpful when hotels can accept UnionPay credit cards (the most popular credit card in China), and even better when they accept WeChat Pay and AliPay mobile payments. Chinese travellers can shop and pay for almost anything with WeChatPay or AliPay at home, and they expect the convenience to continue whey they travel abroad. They want to pay by mobile so that they don't need to carry cash or foreign currencies. In addition, Chinese mobile payment systems are working with various governments to simplify duty free claims at airports before Chinese tourists go home.

Finally, don't allocate any rooms with the number 4 to your Chinese guests, and do, if possible, give them rooms with the number 8. Four sounds like the word for death in Chinese, while eight sounds like good fortune.
What's the best hotel that you have ever stayed at, and why?
The best hotel I have ever stayed at is the Taj Mahal Palace in Mumbai. The room was magnificent and the service was incredible. For example, there were toys in the room ready for the family's arrival, and information on the next destination was downloaded from the internet and placed in the room without our having to ask. This represents the ultimate standard of hospitality!
Want to hear from industry experts more often? Click on the banner below to subscribe to our weekly newsletter and get the latest hospitality interviews, news and trends straight to your inbox.