The travel world is abuzz with speculation about TripAdvisor. The review giant announced in September that big change was coming to the platform in the form of a travel feed for users to keep track of their friends' experiences and recommendations, while also being inspired by companies that they choose to follow, like National Geographic, GoPro and more. This travel feed was launched last week.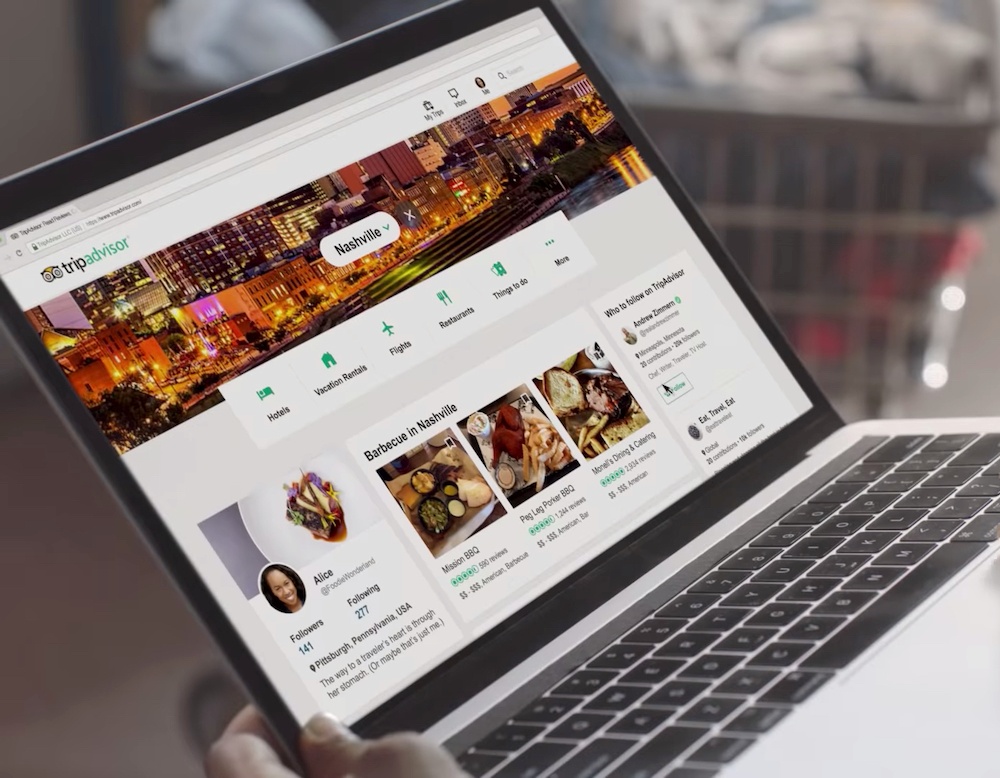 Since the announcement, there's been a good deal of talk about what TripAdvisor is hoping to achieve with the change — whether they're trying to become the new Facebook and whether their plans for social interaction will see any success. But, rather than just looking at how the change will affect travellers on the platform, we want to take a look at what inspired the change, and the impact a travel feed will have on businesses on TripAdvisor.
Why does TripAdvisor need a 'travel feed'?
Travel is becoming ever more personal, with a one-size-fits-all approach to recommendations for where to go and what to see in a destination no longer being the best solution. TripAdvisor's co-founder, Stephen Kaufer, experienced this for himself when planning a trip to Kyoto with his son. He checked TripAdvisor, of course, for recommendations of places to stay and things to see, but also found himself wandering the halls of his office building with a notebook in hand, taking suggestions from friends and colleagues who had visited the city of what they thought he would enjoy in particular, and thinking to himself, "this is still a rather archaic way to plan a trip".
Kaufer explains that, on asking visitors to the TripAdvisor website what the most important content was to them when they were planning for a trip, 66% said that reviews from other travellers were their top priority, closely followed by 62% who said that recommendations from friends and family topped their list. The importance of opinions from those who we know and trust is nothing new — it's the foundation of word-of-mouth, after all, which we know has long been one of the most popular forms of advertising. But it was this reliance on not just reviews from strangers, but advice from those who are close to us that led TripAdvisor to investigate how they could improve their offering. "How could we gather all that advice, put it in one place, so that TripAdvisor is the perfect place to plan that perfect trip," Kaufer asked.
Their solution — a travel feed, seemingly much like a Facebook feed, which shows users recommendations from their connections and pages that they follow. Launched last week, feeds will be filled with videos and photographs, raves, rants and reviews, about places that travellers are planning to go to, or have been to before. Search for a location and instead of simply seeing lists of accommodation providers, restaurants and activities, you'll see posts from people who have been there, done that, taken the pictures (and the videos).
Making reviews even more important
While the change is largely focussed on travellers rather than providers, it's easy to see how accommodation, restaurant and activity providers who list themselves on the platform will be affected by the addition of feeds. A good deal of the content that is going to be shared are, after all, reviews — reviews of the places that connections stayed at, dined at, partied at, and either loved or hated will take up the majority of feed space. Just as importantly, those reviews will come up in a feed when a traveller searches for a particular location, making it more vital than ever to ensure that you are getting consistent reviews from your guests. And the more recent your reviews, the more likely you are to appear in the feed and be noticed by travellers considering travelling to your area.
Travel feeds may further a cause that Sally Davey, Head of Industry Relations at TripAdvisor, discussed in a recent interview — that of levelling the playing field for hospitality businesses. "It's important for people to have their say in the way they feel comfortable sharing," Davey explains. "This then benefits others considering booking with that same business, and can really help raise the profile of businesses that otherwise would struggle to achieve the same brand reach as competitors who have bigger budgets but possibly not as great service."
Is this yet another platform that you should be actively updating?
We could talk all day about the importance of keeping your TripAdvisor listing up to date (in fact, we've even put together a checklist that does exactly that) but does the addition of a travel feed mean that you should be writing posts, counting likes and accumulating comments a la Facebook and Twitter?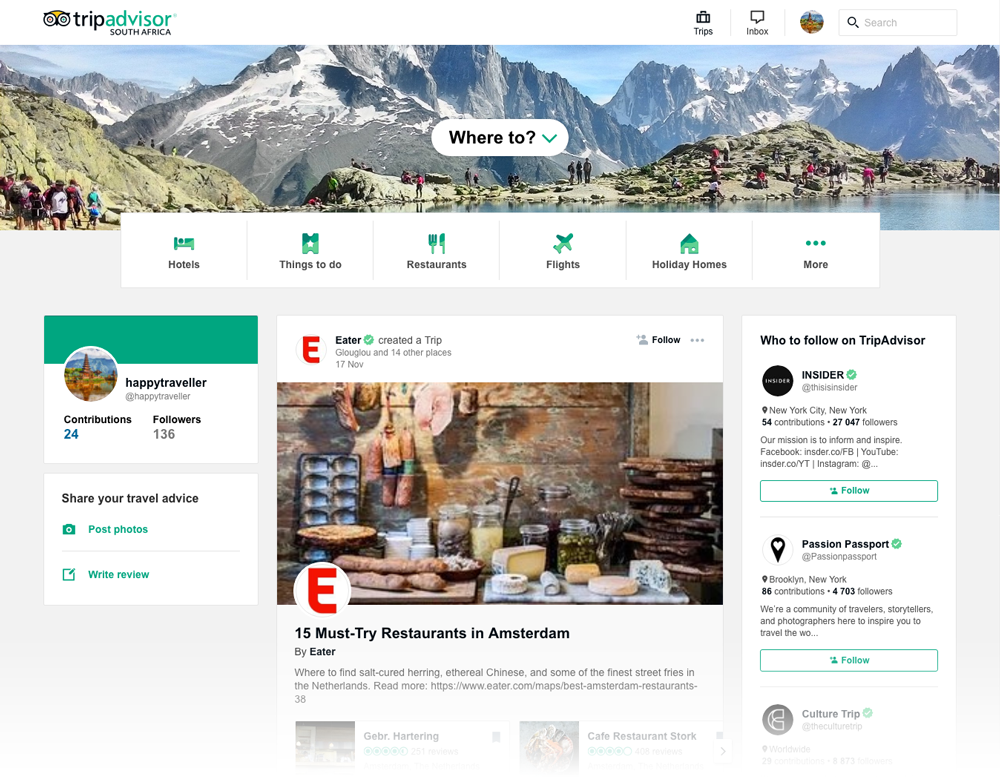 Well, yes and no. The travel feed does provide you with a new opportunity to do just that — to post specials and discounts to attract travellers in your area. As TripAdvisor's VP of product, Elliot Cohen, explained to Forbes, "businesses can now take advantage of the platform and use the travel feed to reach new customers and reach people in real time."
This being said, however, TripAdvisor has made it clear that properties will still not be able to post reviews about their own properties, and the power of social proof in the form of the reviews that your guests and customers post will do much of the reaching out to new customer bases, without your necessarily needing to toot your own horn, so to speak. Social proof, or the tendency to trust what others say about a business rather than what the business says about itself, is a phenomenon that may be proved even further with the addition of a travel feed, ensuring that travellers are hearing all about you, but not necessarily from you.
Whether TripAdvisor is becoming more Facebook-like, and whether that is a model that will work well for them or not, at the end of the day means little to the properties, restaurants and activity providers who make use of the platform. What should matter to them is that the addition of a travel feed is one that can only improve listings, rather than detracting from them, and empower businesses who are being reviewed on a regular basis.