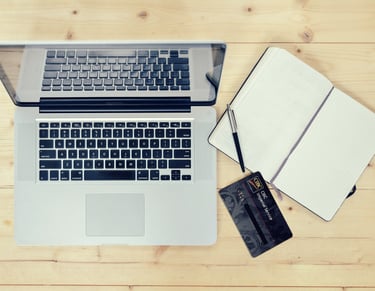 The battle for direct bookings has been escalating over recent months, with large hotel chains going into open, outright competition with online travel agents (OTAs). Hilton's stop clicking around campaign is the biggest marketing campaign in the company's history, and Hyatt and Marriot International are offering discounted rates for members of their respective loyalty clubs who book direct.
Smaller chains and independent hoteliers are also feeling uncomfortable about their increasing dependence on online travel agents to keep rooms full, but how can you compete with the OTA giants? There are two main strategies:
Offer a discounted rate
The strategy of the massive chains has undeniable merits. A 2014 Google study showed that people book through OTAs because they believe they will get the best deal. Make it clear on your website and other marketing material that this is not the case, and offer a discounted rate for booking direct.
Although you will be earning less, you won't be paying commission, which can sometimes be as high as 25%. Do the maths and come up with a figure that works for your hotel.
Offer incentives
Unfortunately, price parity agreements with OTAs mean that hoteliers can't always offer a better deal in terms of room rate, but you can sway guests in favour of booking direct by offering special incentives and value-ads. Here are a few ideas for perks that can convince guests to book direct:
Room upgrade
In a survey by Overnight Success, about 48% of respondents said that the perk most likely to convince them to book direct is a free room upgrade. It doesn't have to be an upgrade to the penthouse suite either. Simple improvements like a better view, a balcony, a kitchenette, or a suite with a living room are all appreciated by guests.
Room service
If your hotel offers room service, you might want to consider waiving the surcharge for guests who book direct. 23% of respondents in the Overnight Success survey said that the offer of free room service would be the incentive most likely to convince them to book direct.
Free meal(s)
The way to guests hearts may well be through their stomachs. 43% of the Overnight Success study respondents said a free meal would be the best in-room incentive to offer them in return for direct bookings. Consider offering guests who book direct one free meal at your onsite restaurant or a gift card for a popular local restaurant if you don't have your own.
Even if your hotel does have an onsite restaurant, fostering a good relationship with local restaurants by cooperating with them to organise special deals for your direct bookers can have other benefits. If you are good to other tourism professionals in your local community, they will be more likely to be good to you, and recommend your establishment to their customers.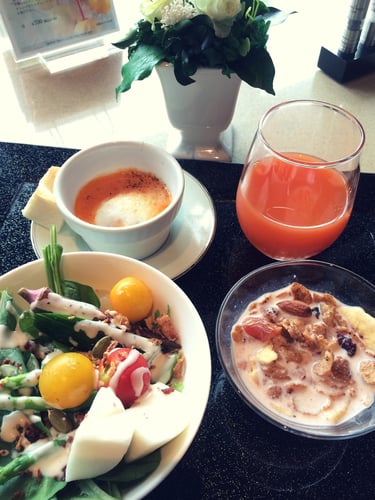 Free breakfasts are also very important to guests. According to a hotels.com study, free breakfast was the second most important amenity to leisure travellers and third most important to business travellers (free Wi-Fi was the most important to both groups, but we will get to that later). Offer guests who book direct a free or, if this isn't financially practical for you, a discounted breakfast rate.
While we are on the subject of breakfasts, when hotels.com asked people what they like hotels to have in their breakfast spread, guests said that fresh fruit, coffee and tea, meats and eggs, bread or toast and a good juice selection were appreciated.
Although guests are pretty keen on food, they don't like paying for it, and surveys like the one by hotels.com have found that use of the in-room mini-bar is declining – unless it's free – which is also a nice perk to offer in return for direct bookings. Fridges in rooms for personal use are also one of the amenities that guests appreciate, so you could stock the fridge for direct bookers and leave it empty for guests that booked via an OTA.
Free Wi-Fi
There's a good chance you are already offering your guests free Wi-Fi, and if you aren't you should be, it is the single most important hotel amenity to guests according to the study by hotels.com. However, this doesn't mean that you can't get a bit of direct booking leverage out of this must-have for travellers.
Consider offering guests that book direct free in-room Wi-Fi, and keeping Wi-Fi for other guests confined to common areas. You could also reserve a higher-speed connection for guests who have booked direct and a cheaper, slower line of those who booked through an OTA.
Complimentary experiences
If your hotel offers special experiences as ad-ons for guests, you could include these as perks for guests who book direct. A free in-room massage, game drive, horse ride, surfing lesson, guided tour of the area or any other experience offered by your hotel is not only a good way to encourage people to book direct, but also to make their stays memorable.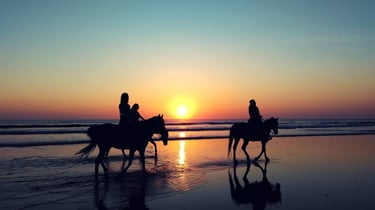 Gift cards
Even if your hotel doesn't offer on-site experiences, you can still give guests gift cards so that they can have exciting, unique or indulgent experiences with other tourism trade operators in your area.
Gift cards came in as the third most likely incentive to convince a traveller to book direct in the Overnight Success study. The most popular gift card types were for a free meal at a popular restaurant and free entrance to a popular event or amusement park, but this doesn't mean that you can't offer gift cards for other types of experiences, especially those that are unique to your area and will make a guest's stay special and memorable.
Personalised service
Personalised service is always a good way to ensure guests enjoy their time with you, but why not offer to go the extra mile for guests who have booked direct. Ask a guest what his favourite brand and flavour of tea is and put that in his room, or find out what your guest's favourite meal is and make sure it is on the menu for one of the nights of her stay.
Exclusive packages
Put together a few different packages that include discounted rates (or one rate for the whole package) for activities and experiences in your area, and offer them exclusively to guests who book direct. Try putting together packages based on the kinds of travellers you often get (couples, families, young adults) or on the types of activities that are available in your area (adventure, luxury or cultural).
Remember:
Train your staff
The one drawback of offering some guests special treatment is that other guests may not understand why some people have perks that they didn't get.
Make sure every member of staff has been trained to deal with questions from people who didn't book direct, and how to explain your direct booking procedures and policies.
Tell people about it!
You can offer guests a gold-plated Audi for booking direct, but if no one knows about it, it's not going to make any difference. Make sure that the public knows that they can expect perks for booking direct.
Thankfully, the large hotel chains are doing half the work for you by making the public aware that booking direct has benefits. However, you do need to make it clear that the same goes for your hotel or hotel group.
Highlight any direct booking perks you offer on your website above the fold (where users can see without having to scroll) and ensure that the rest of your marketing material also makes it clear that by booking direct guests will receive certain benefits.