Managing any business across different branches and locations is no easy task, and a hotel group is no exception. As your locations diversify and your business grows, so you need more sophisticated and powerful tools to help you manage your various properties in order to remain competitive.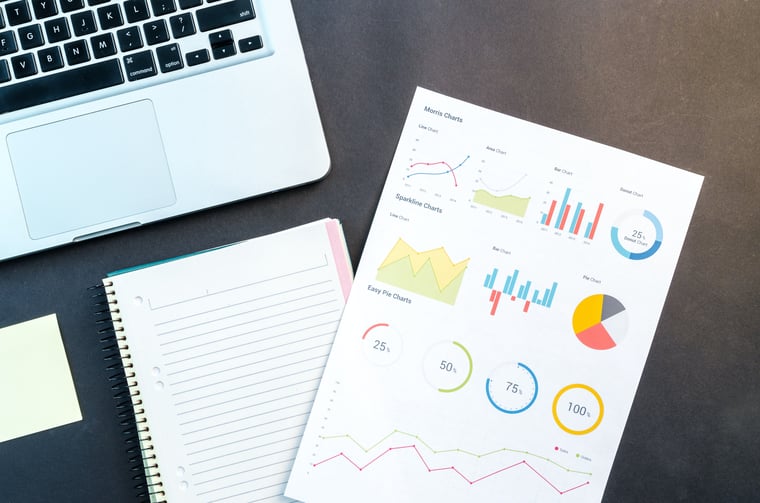 Today, technology allows you to monitor a key area that requires constant contact, management and measurement in your individual properties as well as at a group level: your guests' feedback.
Why? It can help you to maintain guest experience standards across your group; keep up with smaller, more agile independent hotels when it comes to creating a personalised, emotional guest experience; and help you to maintain and enhance your online reputation – the cornerstone of generating trust in your brand and encouraging first-time guests.
How can this be done? Simple – the right software can help you monitor and manage your online reputation and guest feedback for all the properties in your group, and present this in such a way as to be easy to monitor and analyse at a group level.
Let's take a deep dive into looking at why it's essential for the management of property groups in particular to be able to be able monitor and analyse guest feedback from individual properties as well as guest feedback and online reputation as a group.
Maintaining standards across the property group
One of the benefits of booking with a hotel group or chain for travellers is that they have an assurance of quality – a standard that they know will be upheld by all properties in the group. It is vital that each and every property in a group maintains this standard, as the failure of one property will impact the profitability (and reputation) of the entire group.
However, when properties are spread across multiple locations, it is impossible for group or area managers to physically keep watch over all of the properties they are responsible for all the time, and even doing so digitally becomes painfully hard to do without the right technological tools to help them do so.
"With our locations being scattered in different countries, having GuestRevu really helps with quality assurance. We are getting so much more information and we weren't able to really monitor what was going on before." – Rachel Hill, Director of Operations, Bear Grylls Survival Academy.
Group reporting tools for guest feedback (be it online or online and offline) are one of the quickest and easiest ways to keep an eye on guest satisfaction – the cornerstone KPI of any hospitality business.
Mat Matysik, Marketing Manager at Shamwari Game Reserve in South Africa, says that by using software that collects guest feedback from all of the lodges on the reserve and presents it using group reporting, they "are able to ensure that the quality of all the lodges that fall within the reserve remains high."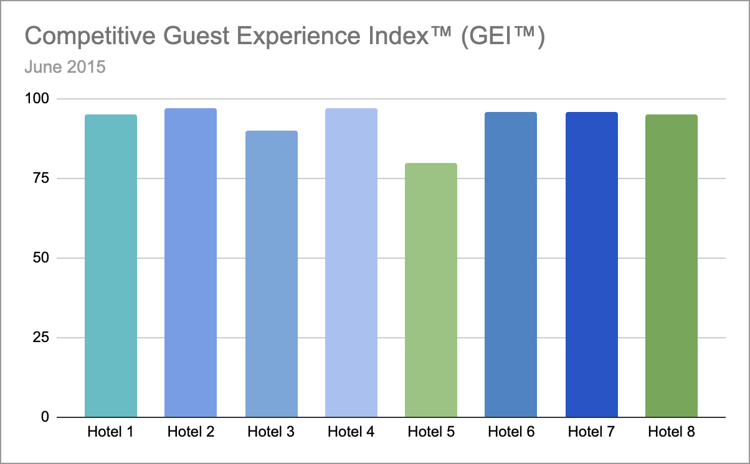 By being able to view guest feedback from multiple properties in a group report, hotel group managers can set concrete, numerical targets and hold individual properties accountable when they do not meet these targets.
In the case of Shamwari, the ability to set alerts to notify the group manager whenever a guest's experience has fallen below their accepted target is essential. For Matysik, "guest feedback reports form a large part of management decisions that are made day to day."
Personalising marketing efforts and the guest experience
Personalisation is no longer just a buzzword in the hospitality industry, and with good reason. Guests, past and prospective, expect personalisation in all your communications with them, including any marketing material you send them, and personalising guests' experiences can prompt return visits and positive reviews.
Actively managing guest feedback and reviews not only allows you to understand guests in a highly personalised way, but also be more targeted and specific in your marketing to them. Imagine the power of being able to send specialised offers to guests who enjoyed a particular experience at one property to encourage them to visit another, or knowing which guests to focus on when spending to drive guest loyalty
Focussing on improving guest experience through personalisation can also result in great return on investment for your group. Personalisation can help to create the emotive, memorable experiences guests are looking for, and even small amounts of personalisation can create a more positive experience, prompting a guest to become more loyal to your brand and spend more with you in the future – one study even suggested that in transaction-based businesses, such as hotels, customers who had highly positive past experiences spent as much as 140% more than those who had negative past experiences.
Maintaining a high level of individual attention to guests is also essential for keeping up with more flexible smaller chains and independent hotels, for whom embracing new trends and technologies is an easier, faster process.
Enhanced operational management across the group
As a group it is vital that you maximise return on investment by informing your operational decisions with concrete data. Due to the far-reaching effects of strategic, operational or financial decisions when made on a group level (as opposed those made for individual hotels), every decision counts – and can have positive or negative ripple effects on guest experiences across the hotel group. This is especially true when properties within the group offer their own unique experiences and need to reflect this.




Having the capability to collect the guest feedback data from individual properties as well as aggregate this data across the group can help group management make more relevant changes or upgrades based on their guests' wants and needs, and directly monitor the effects of any decisions made.
Group managers can also spot recurring problem areas that need to be addressed group-wide, as well as be made aware timeously of problems with individual properties so that they can be addressed promptly before any damage to reputation or income occurs.
"When I see that cleaning quality is going down in a certain location, or a guest does not really like the interiors in particular apartments, then we send a specialised crew to analyse if everything is okay. And then of course we'll make proper adjustments to improve ourselves for the clients. GuestRevu is the perfect tool for that." says Paweł Gawor, CEO of Vision Management Services, a division of global serviced apartment provider VISIONAPARTMENTS.
"We can aggregate comments from our guests about a specific building, or a specific type of apartment — what are the issues, positive or negative. So we are able to make changes based on the insight we get, it even helps us decide where to do the next renovation, or where we don't have to do it right now." adds his colleague, Kat Kunze, Global Sales Leader at VISIONAPARTMENTS.
"When I see that cleaning quality is going down in a certain location, or a guest does not really like the interiors in particular apartments, then we send a specialised crew to analyse if everything is okay. And then of course we'll make proper adjustments to improve ourselves for the clients. GuestRevu is the perfect tool for that." – Paweł Gawor, CEO of Vision Management Services
Group reports and decision making
Collecting guest feedback from individual properties within a group also smooths the path of communication between individual hotel managers and group managers or owners, as well as other key stakeholders within the business. Using concrete guest data can help motivate or inform decisions across the board, and offer one single place to manage guest expectations, whatever your position or location.
"Automating our guest feedback has made management at a group level that much easier – the questionnaires that go out to clients are automated, and the reports not only feed into our marketing team but also to the staff at each of the individual locations to ensure that the service levels and the experience of the clients as good at each location, whatever continent you are on," said Rachel Hill the Director of Operations at Bear Grylls Survival Academy.
With effective group reporting, information collected about a guest before, during and after her stay can be shared easily across your group, so that the next time the same guest stays at one of your properties, you can ensure that their experience exceeds their expectations.