It's hard to deny the importance of social media. The opportunities that it provides for advertising are practically endless, and they're constantly changing. New features are added, new technologies developed, and keeping up can be a challenge to say the least.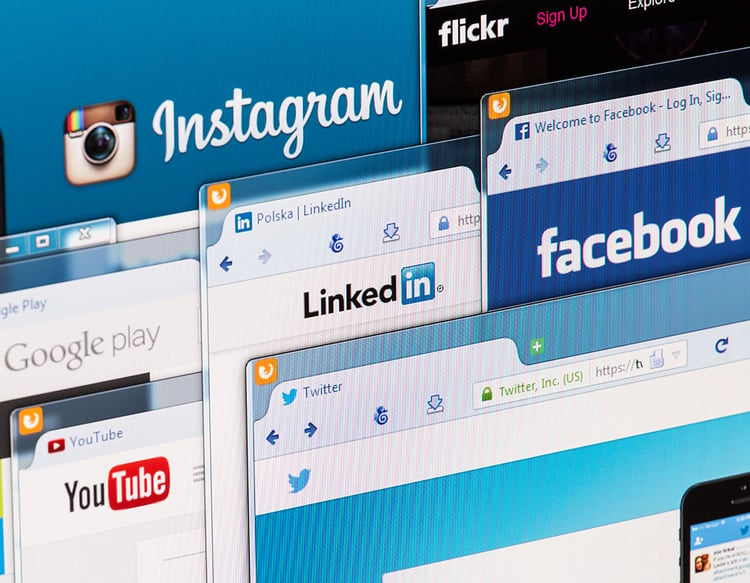 For this month's trend digest, we've hand picked some pieces of advice that have come to the fore during 2017, and that will help you to use social media to improve your guest engagement, customer service and return on investment (ROI).
Anyone can use social media, but not everyone uses it well. When attendees of Leonardo's webinar were asked how they felt about their existing social media strategy, the vast majority admitted that they either didn't have one, or that their strategy simply wasn't working. Only 27% felt that they were happy with the results that they were getting. This makes sense to Greg Bodenair, who spoke at the Webinar.
We've seen a litany of hotels invest in social media practices 6 [or] 7 years ago, and then divest because they weren't seeing the ROI. But the challenge there is that they're not looking at social media in the right way. — Leonardo
Forming a strong strategy for your social media posts will involve more than simply having a presence and posting the occasional update or offer. It will take time, money and effort, but the result will be an increase in engagement from your customer base, and a strong return on investment.
It can be easy to fall into the trap of thinking that newer is always better, and spending all of your efforts on new technologies and features without having a goal in mind. Travel Tripper reminds us that at the end of the day, no matter what channels you're using, or what features you're taking advantage of, customer service should be at the heart of any social media strategy.
2017 seems to be the year of major updates across all channels. With improved search tools and insights offered by almost all social media channels, it is easier than ever to communicate your unique brand message to a very specific group of potential customers and turn them into brand loyalists using what hotels know best: excellent customer service. — Travel Tripper
Facebook's new Dynamic Ads may help you to connect with clients who are already interested in your offerings, and Instagram's updated insights might help you to better understand what your followers are most likely to engage with, but these new features come down to one thing: exceptional customer service should always be the end goal.
Apps like Facebook Messenger, Whatsapp and even Instagram are useful for connecting with social circles, but it's hard to picture them as business tools. With over 4 billion users on messaging apps, however, first impressions may need to take a back seat.
In our mobile age, the widespread use of mobile messaging apps and the quest to personalize the customer experience is leading the customer-brand relationship further toward one-to-one communication via channels that offer more instant and more convenient service. It makes sense for hotels to be accessible through the channels their customers prefer. — Webrezpro
With uses that range from internal service offerings to connecting with less vocal guests, tools that help you to connect directly with your customers are a great way to improve customer service. Webrezpro looks at how messaging apps can be a wonderful, cost-effective tool for opening a communication channel with a large range of customers, along with other useful suggestions for using social media in 2017.
It doesn't feel like that long ago when hotels were all about providing more features than their competitors. Gyms, spas and tennis courts were just a few amenities that many felt had to be included to be considered a great hotel. According to Local Measure, social media has turned this race to be the best on its head.
Guests are more likely to share a hotel's food and drink offerings than they are the staff, the gym, or their arrival. — Bizreport
Food, drinks and views are more photographed and posted about than any other aspects of guests' stays. While other areas of customer service certainly shouldn't suffer, making sure that these offerings are at a high standard could see more guest interactions on social media and improve guests' impressions of customer service overall.
It's one thing hearing advice, but it's another matter entirely to see it in action. SiteMinder looks at three hotels who are taking social media to the next level by making great use of the advice above.
[Posting to social media] provokes interest and excitement from guests who are just beginning to research their next trip... and it provides useful information for those who are currently staying at the hotel. — SiteMinder
By putting together strong, customer service oriented social media strategies that highlight the experiences that guests can expect, and using tools like hashtags to connect directly with their customers during their stays, these hotels are perfect examples of the power that social media can have when used in clever ways.
Now that you've seen how effective a great social media campaign can be when taking on board these four pieces of advice, it's time to try your own hand at building a winning strategy that focuses on customer service and uses social media to its advantage.