From greeting visitors to his parents' guesthouse at the age of 10, to making travellers staying at The Anam in Cam Ranh, Vietnam feel at home, Herbert Laubichler-Pichler's life has revolved around making guests feel welcome. We got the opportunity to speak to the hospitality veteran about how he provides his guests not only with a holiday, but also with an enriching local experience.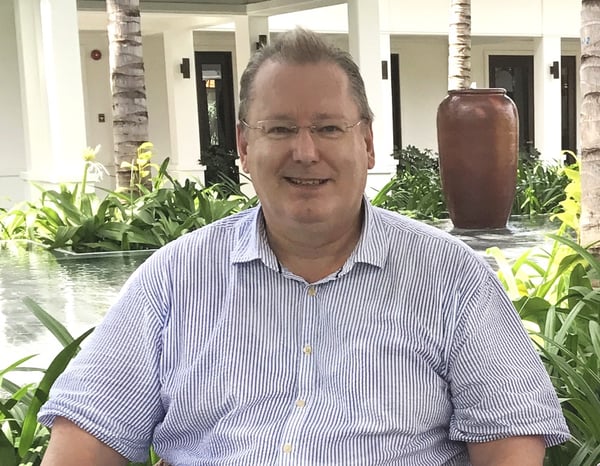 Where did you begin in the hospitality industry?
I started out working at my parents' guesthouse in my native Austria as a bellboy at 10 years of age. I always worked during the summer season when other kids went on holiday, first greeting the guests, then washing dishes, cleaning the floor and, when I was 16, helping with the heavy dishes.
We also had a farm, and people would ask me: "Herbert what do you want to be? A hotelier or farmer?" I would tell them I wanted to be a farmer, but my father decided I would be a hotelier, and that was the beginning of the end! He enrolled me into the college, where I studied hotel management and became a certified chef.
Born into a hotelier family, I had no choice and couldn't run away from the field, but I also didn't want to, as I'm really happy doing what I'm doing. It's not like my father was a doctor and I couldn't stand the sight of blood. I wanted to do this.
What is your position now?
Since its launch in January 2017, I have been the general manager at The Anam hotel in Cam Ranh, Vietnam, which is a pristine, high-end alternative to nearby beach city Nha Trang.
You have lived in Vietnam for a total of eight years now. What is it about the country that captures your interest?
After working in Austria, Germany, England, Cyprus and Malaysia for two decades, I first came to Vietnam in 2008. I had never experienced anything else like it, particularly when I first arrived in Ho Chi Minh City, this irrepressible metropolis, where everything is so intense and there's this frenetic yet infectious energy.
In his novel "The Quiet American", Graham Greene writes of Vietnam: "They say you come to Vietnam and you understand a lot in a few minutes, but the rest has got to be lived." I've found this to be so true. Wherever you turn, there's always a surprise, as if Vietnam is warning you against ever feeling too complacent about her – all in a good way of course.
There are so many things about Vietnam that capture my interest I could go on and on. These range from its various and diverse landscapes to the weather. It's just too cold for me back in Austria now.
Vietnam's art, fascinating culture and people impress me the most. The Vietnamese are warm and friendly and have always made me feel incredibly welcome.
How do you share that interest and inspiration with your guests?
I am driven to showcase this special part of Vietnam to the rest of the world as it would be a shame for our guests to come here and miss out on the opportunity to immerse themselves in one-of-a-kind, culturally enriching experiences.
At first I was looking for a new and exciting idea our guests may like to explore. I know from my years of experience that European guests in particular are very interested in culture and art. I did research to determine what tours were currently on offer at other resorts, finding a selection of fishing excursions, cooking classes, and visits to local markets, so I really wanted to create something new.
After meeting with Mai Loc, a talented photographer from whom I bought many striking images of Vietnam's landscape and people, and befriending other members of the local art scene, the idea of the Nha Trang Art Tour started to take shape. I felt strongly about this idea as I got to know promising connections, and I knew guests at the resort could purchase pieces from local artists and in that way support them. I joined forces with Nguyen Hong Van, who opened Nha Trang's first art gallery and Bui Van Quang, an excellent painter and chairman of the Vietnam Fine Arts Association's Nha Trang Chapter. Together we created an intimate seven-hour tour that takes art lovers into the homes and galleries of talented local artists. In one day guests can see so many different styles, there is literally something for everyone to enjoy.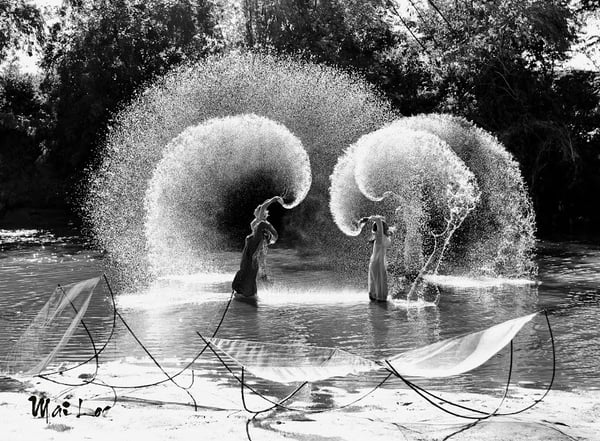 Many artists in Nha Trang have very a good education and technique. Most of them have graduated from the best art universities in the country and have done exhibitions in Vietnam and abroad. I very much like that the art is so diverse. The art society embraces a lot of artists, young and old, and this makes for a compelling mixture. The artists also have their own fascinating stories to tell.
Mai Loc, for example, epitomises Vietnam's rapid transformation. Once living under the poorest conditions as a miner, he met a Norwegian couple by chance in 1995. They kept in touch and for his wedding, the couple gave him a camera, completely changing his life. Today he is a sought-after photographer who has exhibited his striking black-and-white and colour images in Canada, Finland, Austria and other parts of the world.
With the modern traveller in mind, how does being involved positively in the local community affect your hotel's reputation?
The trend is that modern travellers want to immerse themselves in the local culture much more. Not long ago you'd go to an island and that was it – but what's the difference between the Maldives, the Caribbean, Seychelles and Vietnam if you don't have access to the local community? Now, the more local flavour you can add, the better for the traveller.
I also think modern travellers expect hotels and resorts to support their communities and be well connected with them. It's really important that your business has a strong reputation within the local community too so that the locals take pride in your resort. Our staff members are our greatest ambassadors and obviously play a crucial role in the guest experience.
In developing countries, five-star accommodation and local experiences are often seen as being quite incompatible. How do you find a balance between the two?
The best thing you can do is bring the culture, in an authentic way, to the five-star accommodation. We've done this with a culinary experience hugely popular with our guests called Mama's Cooking. We recruited a half-dozen mothers of our staff to serve up an authentic slice of Vietnamese culture twice a week. Drawing on centuries-old recipes handed down the generations, the mothers serve up timeless Vietnamese classics as if they were cooking for their own families.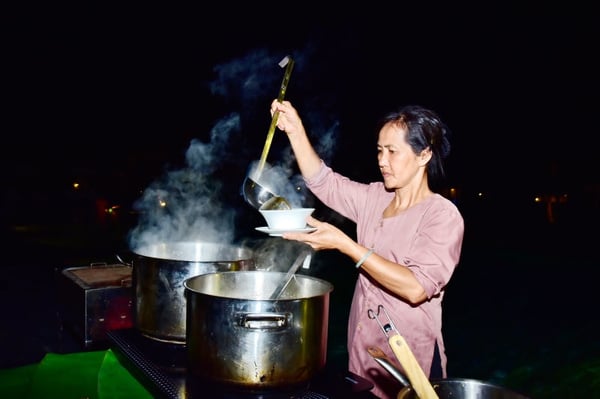 These women didn't train as cooks and they didn't go to culinary school but, wow! They can cook! Most Asian resorts that feature local items make concessions to the foreign palate, but Mama's Cooking does not and it's great to be able to share how the Vietnamese eat day-to-day with our guests.
What has been the most difficult part of integrating Vietnamese culture into the hotel?
Perhaps what has been most challenging is that some Vietnamese people are so shy and humble and not aware of the magnetism and power of their culture. They don't like to show off and boast that they have "the best" of something, unlike the Germans who say they have the best football and the French who say they have the best food.
When I first went to introduce the Mama's Cooking concept, some of the staff said, "But my mum can't cook for the international guests, she only cooks for locals!" I had to build their confidence and really emphasise that this would be an amazing experience for our guests.
Some staff have hardly travelled and cannot really see what they have because they are so used to it and it seems so normal, yet for us as foreigners we can compare it to other cultures and places and realize how extraordinary Vietnam is. I can't help but smile whenever I go to the staff canteen and curious staff members ask: "How is it possible that the guests can enjoy our food?" It tastes amazing, that's why!
Do you have any plans for furthering the cultural experience at The Anam in the future?
Of course! You can never rest on your laurels. We recently held our inaugural 'Garden and Sun Artist in Residence' program. Artists created works and chatted with guests amid the resort's gardens before the resulting artworks were displayed with complimentary drinks and canapes. It went really well and we will be expanding upon this.
We're currently working with Nha Trang Vespa Tour on taking guests to an array of local haunts so that they get to further interact with the locals and see some off-the-beaten-path spots they otherwise probably wouldn't know about. We are also developing an experience encouraging guests to visit a farmer's house and meet and eat with their family.
It opens your mind and opens your world as you learn so much more than simply getting a suntan. People don't travel just to rest – they can do that at the weekend. They travel to enrich their lives.
What advice would you give to others wanting to embrace local culture in their hotels?
You must respect the culture. If you sit on your high horse judgmentally, you will never get any new ideas as you don't see that the locals do so many things in clever ways. Really embrace what's happening around you. The combinations of ideas to be made between cultures are limitless.
I often hear visitors say things like, "I cannot eat street food because I might get food poisoning" or "I can't have ice with my beer." Nonsense! When in Rome, do as the Romans do and go with the flow. Get out there amongst the community, find out what's happening and make connections. Find out what's currently on offer and what new and fascinating experiences you can introduce to your guests.
What's the best hotel that you have ever stayed at, and why?
It's so hard to say because I've had so many great experiences at so many great hotels. Do you go on a business trip? Or are you going away with family? There are so many variables at play.
I've always liked the Sofitel Legend Metropole Hanoi. It's always so good, it's steeped in so much history and so stable yet subtle in everything it does. At Austria's Hotel Sacher you can really feel the culture and Savoy Hotel in London is remarkable. It's very difficult to choose just one.