Cape Town, South Africa: Hospitality professionals and technology providers from across the continent came together at the fourth annual THINC Africa conference in Cape Town on Friday, 15 November, to discuss and explore the exciting future of tourism and hospitality in Africa.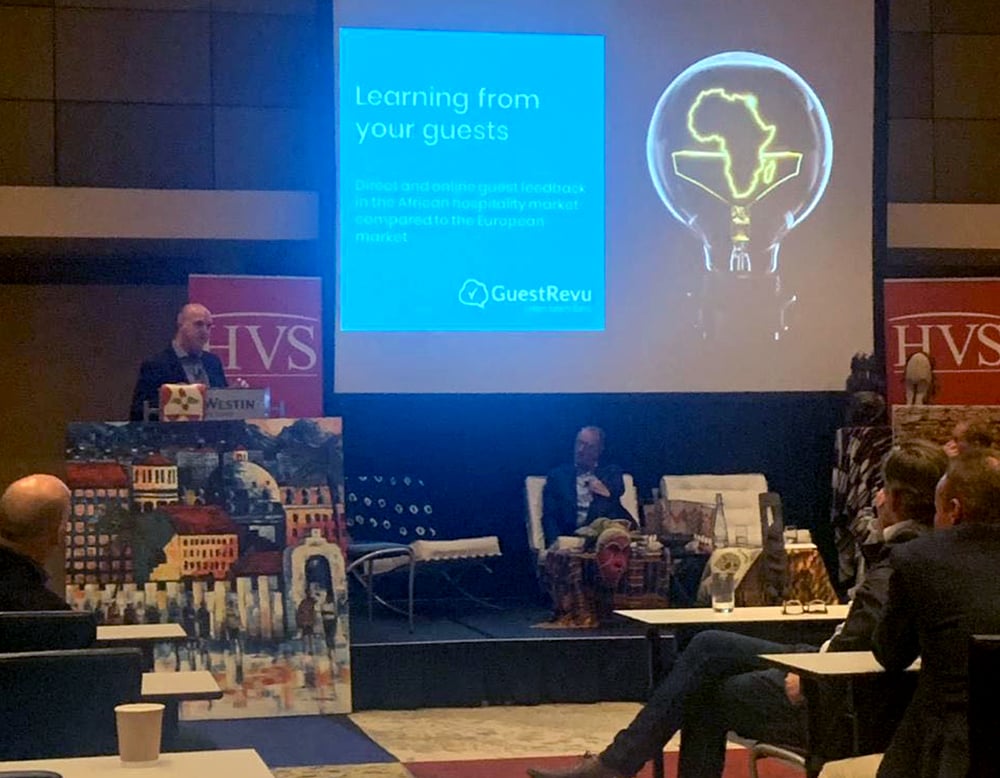 As an award-winning provider of direct feedback survey and online reputation management tools, GuestRevu's CEO and Founder, Chris Alexandre, was uniquely placed to speak about the role of direct and online guest feedback in the African hospitality market, and how it compares to that of the European market.
Armed with analysis of data collected during the 2019 Boutique Hotel Guest Experience (BoHo) Awards, for which GuestRevu was the data collection partner, Chris jumped straight in, pointing out that while African properties are getting guest experience right, they are not translating their positive guest experiences into a positive online reputation as effectively as they could be.
This was based on the fact that African properties who entered the Awards saw higher direct feedback scores than their European counterparts, while their online review scores were lower.



One reason for this discrepancy, Chris explained, is a concern that he often encounters during discussions with African properties in particular. "We often encounter hoteliers who say: 'We don't want to invite all of our guests to review us on TripAdvisor — what if their feedback is negative?'"
"We have discovered that very often, simply asking guests to leave reviews online can drastically improve the volume of reviews, and the scores given." — Chris Alexandre
However, Chris continued, GuestRevu's recent analysis of 2800 reviews showed that 82% were positive, while only 3.4% included negative comments. "This shows that there is no need to be nervous," says Chris. "The vast majority of feedback is largely positive, and even where negative reviews are received, they give you the chance to learn about your guest experience and improve it."



The importance of asking guests for reviews is essential, Chris explained, because it's not only review scores that are taken into consideration when determining your ranking on platforms like TripAdvisor — volume and recency are also fundamental to the calculation. And, Chris continued, one of the best ways to ensure volume and recency is to ask your guests for reviews: "We have discovered that very often, simply asking guests to leave reviews online can drastically improve the volume of reviews, and the scores given.



"Often it's only exceptionally delighted and exceptionally disappointed guests who take time out of their lives to leave online reviews," Chris explained. "However, the vast majority of guests are satisfied with their stay, but not so much so that they are motivated to write an online review unless they are prompted to do so by a tool like a post-stay survey with review integration."



Once that 'silent majority,' as Chris refers to them, do provide feedback, the insights that they offer can be enlightening, and occasionally surprising, as GuestRevu found when they analysed comments that guests left about the highlights of their stays at African properties over the course of one month.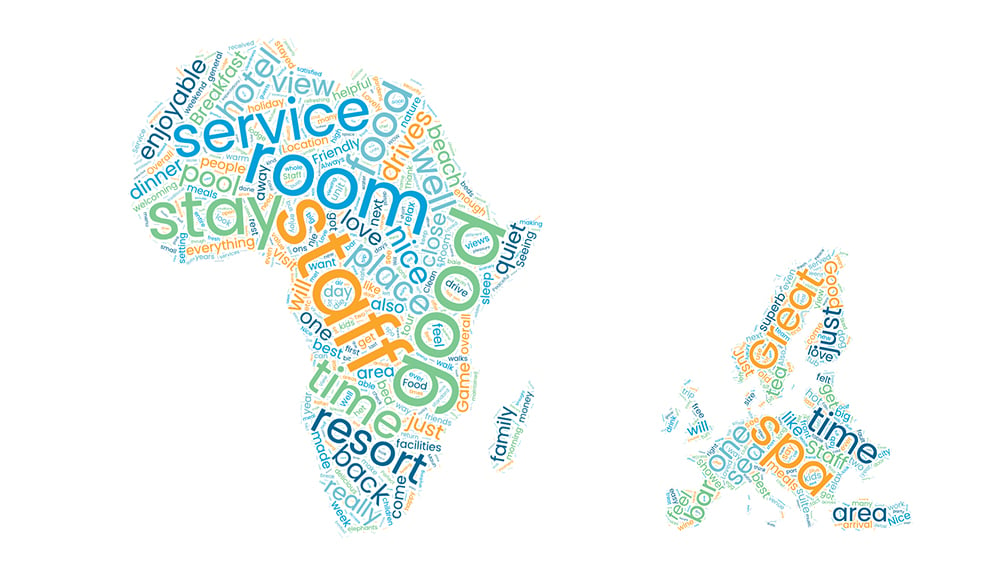 Phrases such as "staff service" and "experience" featured more prominently for African hotels than in the comments for European properties, Chris explained, indicating that African properties have an opportunity to highlight the quality of their staff service and the value of the experience that they provide as differentiating factors.
By asking all guests for feedback, properties in Africa have an opportunity to raise their online reputations, and gain the insights that they need to set themselves apart. It is not the experience that is falling short, as the data and comments show that experiences in African properties are top-class. With an increase in online reviews, and the voice of the silent, but satisfied, majority being heard, African properties can easily stand tall in the international hospitality market.