Why does your hotel have a website? There are a number of reasons of course – brand awareness, online reputation, you had some really great photos taken a while back – but ultimately, it's to get people to book at your hotel.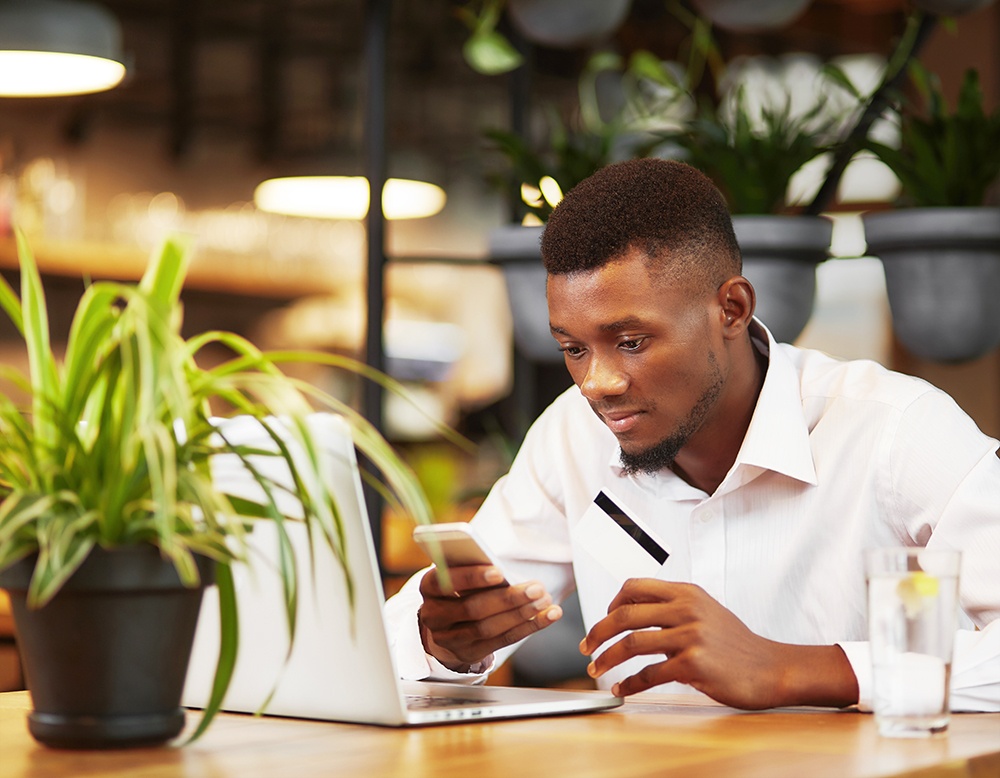 Unfortunately, there are a number of pitfalls that even the most seasoned UX designer can fall victim to when creating online booking functionality for a hotel website, resulting in your website not being as effective as it should be at generating new bookings.
From your users forgetting about you to not trusting your payment process, there are a myriad of ways to fall short of user expectations and, thankfully, many ways to make sure you don't.
Pitfall #1: Potential guests forget about you
In a world where web browsing is often done in spare micro-moments on multiple devices, the online buyer's journey is fragmented. Your potential guests look at one site, then another, browse on their phones at home, then their desktops at work, and, between all this, there is a good chance that even if they saw and liked your website, and even if they started booking, they will forget about you.
Solution
In cases where users may have visited your site, or even started booking, and were then distracted, ran out of time or switched device, remarketing ads can remind them where they were and what they were looking at.
Many social media platforms like Facebook, and online advertising tools such as Google AdWords, can help you generate a small snippet of code that your web developer can easily add to your website. When users end up on the page where the code is installed, it will add this user to a list of people who have visited this page, and you can then choose to show them specific adverts, tailored to bring them back to that point in their journey.
Pitfall #2: People aren't sure of what they are getting
When it comes to any online purchase, reassuring your potential customer that they will get what they paid for is paramount. They may well be handing over their hard-earned cash without ever even speaking to a real person from your business. In the case of hospitality, it's an even more daunting prospect for your potential bookers because, if your offering isn't what they were expecting, they could find themselves stranded in a foreign city without an acceptable roof over their heads.
Solution
Plenty of images are a great way to mitigate guests' uncertainty – not just a few pictures of your honeymoon suite, but pictures of the average and less expensive rooms as well, so that guests know what they are getting. While a picture may speak 1000 words, you should also be sure to include written descriptions of what guests will be getting. Is parking on the street or in a secure area? Is breakfast included or extra? Make sure your list of what's included and excluded is comprehensive, it's the uncertainty that kills the booking, not the extra £30 for breakfast.
You can also assuage any fears by assuring guests that it's easy to cancel or change their bookings. Prominently display the aspects of your policy that will reassure your online bookers, such as a 24-hour penalty-free cancellation, for example. Make sure your cancellations policy is as lenient as is feasible for guests who book direct, and that it is at least on par with that of any OTAs you might be listed on.
How to reduce booking anxiety
Reassure online bookers by providing best price guarantees, and/or penalty-free cancellations, and provide alternative booking methods, such as a click-to-call function for those who are still not convinced.
The best way, however, to reassure your potential guests that they will get all they hoped for and more (and won't regret booking with you) is with social proof. By providing prospective travellers with evidence of how much other people have enjoyed their stays with you, such as with excerpts from reviews and social posts, you can encourage your website visitors to book as well.
Some great ways to work social proof into your online booking journey are by telling potential guests how many room nights have been booked at your hotel for the coming month, or that you only have a limited number of rooms available for their dates. If you need a simpler solution, sharing reviews from previous satisfied guests on your website will reassure an unconvinced potential guest that people just like them booked, visited, and were satisfied.
Pitfall #3: Your online booking process is too complicated
According to a 2016 Phocuswright study, the number one reason people make bookings through online travel agencies (OTAs) is that the websites are easy to use. OTAs are easy to use because they have the user journey analysed, streamlined and clearly signposted, with as few distractions as possible.
Hotel brand websites, however, have more things to do than simply secure a booking, and in trying to communicate location, amenities, brand culture, specials, and other elements of your hotel that make it unique, hotel websites sometimes end up distracting users from the end goal of making a booking, or don't put enough thought into the booking process itself.
Solution
When designing any user interface, you need to decide what the ideal action you would like people to take is, and steer them towards taking that action. If your goal is for people to book a room, the process for doing so should be obvious, easy and "frictionless".
To start, you will need a clear "book now" or "reserve your room" call-to-action on any page your website visitors might land on. Website users will need to be able to see your call-to-action and perhaps some persuasive information (like social proof or no-penalty cancellations policy) without scrolling, and your navigation (while still being user-friendly) shouldn't distract users from the primary route you want them to take.
As your prospective guests go through the booking process, make sure it's easy and intuitive. If possible, show availability and pricing for the user's selected dates immediately, only ask people as much information as you need to secure the booking (there is always a chance to ask for more details in pre-stay surveys).
You might also consider developing a secure login functionality for regular users so that they don't need to keep giving you the same information, and if you ever need inspiration, take a look at what the OTAs are doing.
Pitfall #4: Your booking engine isn't mobile friendly
According to research from Google, 54% percent of leisure travellers and 69% of business travellers say that mobile limitations or mobile usability are their main reasons for booking on another device, and nearly 80% of leisure travellers are not sure that they will find the same pricing on a mobile device as they will on a desktop. As these potential bookers switch from one device to another to find easier ways to book or check pricing, you risk losing their bookings to a competitor or OTA.
Solution
Making sure that your user journey is as simple and frictionless as possible is especially important for mobile users. A smaller screen means that it's even more important to limit distractions, and the lack of inputs like a proper keyboard and mouse requires your booking forms and process to be even more user-friendly and elegantly designed.
For example, text should resize to be legible on any screen size, buttons need to big enough to tap with one's finger on a mobile device, and responsive page elements should resize and reorder themselves to suit the screen size.
Additionally, as many users worry they are not getting the best price or making the best decision on mobile, including best price assurances, and displaying penalty-free cancellation information is even more crucial.

Importantly, even if your goal is to encourage online bookings, you should still offer easier alternatives for completing the same action for website visitors who have less confidence in mobile booking, such as adding a click to call function.
Pitfall #5: Paying is too hard or doesn't seem secure
According to Adam Medros, senior vice president of global product at TripAdvisor "Users want to be able to transact quickly and easily, but they also want to be sure that they're doing so securely." Online payment scams, fraud, or simply not being totally sure that the booking they have paid for has actually been recorded are concerns for all online bookers, and even more so if they are booking on an independent hotel's website that they have never transacted through before.
Solution
Your brand is not a financial one, and there is no need for it to become one when you can use integration with third-party apps (such as Google Pay, PayPal, or Amazon Payments) that users are already familiar with and trust to reassure your online bookers that their payments are being processed securely.
Integration with these third parties can also make user experience easier by allowing online payments to be made with minimal effort, through another platform that has already had the user log in. "When you look at Google Wallet, when you look at Apple Pay, really the key thing that both these implementations provide is ease of booking for the user," says Jerald Singh, head of mobile at Expedia.com.
Although many travellers already prefer to book online, making sure your user experience is streamlined and free from distractions, that guests trust you to deliver what they have paid for, that guests can book on whatever device they choose, and that your payment process is secure are all vital to encouraging more guests to do their online booking directly through your own website.