We've seen it coming for years, and it's finally official – research has shown that mobile is now the preferred medium for visitors interacting with travel websites and booking holidays.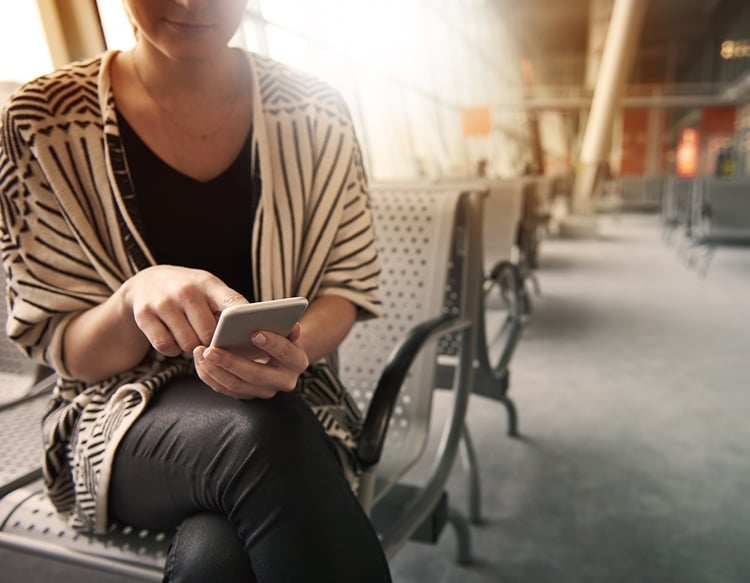 "The really big shift is how mobile complements the physical travel experience," says VP of mobile at Adobe, Matt Asay. He's spot on. Travellers are using their phones to research destinations, book hotels, find the best places to eat and get around, and travel brands must adapt if they hope to fully capture the mobile market.
We look at some of the established and emerging trends of mobile browsing in the travel sector.
More than half of visitors to travel websites are now using mobile devices, notably in the UK, USA, Brazil and India, while marketers are quickly realising the potential mobile holds in engaging with this ever-expanding audience.
In a global study of some 9,200 travellers across 31 countries, 76% of participants said their mobile device was their number one travel accessory, while the Hotels.com mobile travel tracker revealed that 53% of under 30s globally had booked hotel accommodation on their smartphones.
Users go through four different stages when planning their holiday – I-want-to-get-away: dreaming moments; Time-to-make-a-plan: organising moments; Let's-book-it: booking moments and; Can't-wait-to-explore: experiencing moments.
Travel trends show that conversion rates at the booking stage have grown by 88% on mobile travel sites in the past year, and because travellers find what they're looking for much faster, time spent per session on these websites is down by 7%.
In one real-world case study, one user had 419 "digital moments" while planning a trip to Disney World, including 34 searches, 380 web page visits, and five videos watched. 87% of these moments happened on mobile.
While mobile conversion rates are increasing rapidly, and mobile has fast become the medium of choice when booking and planning holidays, websites or apps with poor mobile design are scaring off potential customers.
It's imperative for hoteliers to enhance their online offerings in order to accommodate mobile browsing. Hotelogix references seven key areas that must be addressed.
Data has shown that access to multiple devices in the home drastically affects how consumers move through the travel purchase journey.
For the first time ever, the majority of travellers who book digitally will do so via mobile, representing a 22% year-on-year increase.
See the full digital infographic here >>
Are travel agents slowly becoming a thing of the past? In the UK, holidays booked through travel agents have fallen by 67% over the last 10 years, with travellers turning to the online world of apps and convenient booking platforms.
There's an incredible variety of mobile apps out there, and as more people in the travel industry start to adapt, we can expect much greater ease-of-use and convenience when it comes to researching and booking holidays online.
The big migration to mobile cannot be ignored, and if current statistics are anything to go by, it might not be long before mobile is completely dominant in the travel sphere. Hoteliers and roleplayers in the industry must adapt accordingly in 2017 and beyond.
Want to learn more about the mobile marketing movement in travel and hospitality? Click on the banner below to download our infographic: