Hotel maintenance is a complex undertaking, involving a broad spectrum of activities. Keeping systems, equipment, and facilities in working order and in good condition is a top priority for hotel owners, and it directly affects customer experience. Poor customer experience leads to poor reviews, and these impact the company's reputation. In addition, hoteliers can also make significant savings by streamlining their in-house maintenance programmes. With competition in the industry as stiff as it is, hotel managers should aim to excel at all aspects of operation, maintenance included.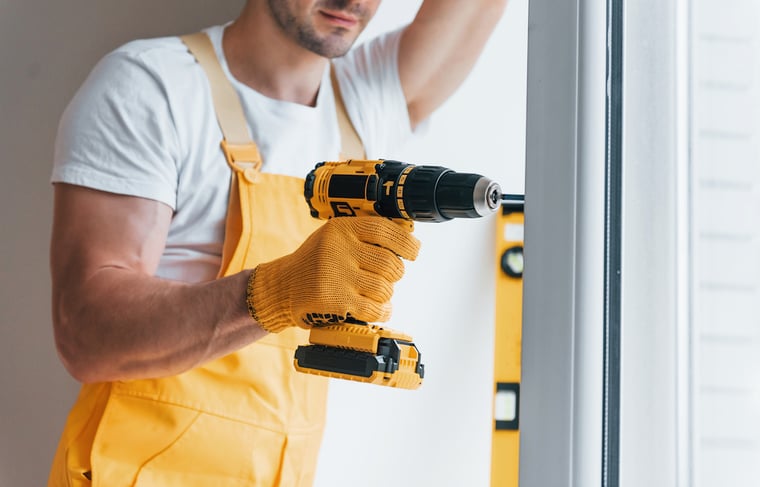 Every hotel should, therefore, allocate a budget for a periodic inspection and maintenance of equipment and systems. The maintenance budget can vary depending on the quantity and quality of maintenance work, age of physical assets, level of technological integration, and choice of maintenance strategy. Hotel management is then in charge of monitoring the cost of maintenance consumables, spare parts and tools, maintenance labour costs, and inventory management costs.
However, hotel maintenance does not have to be a costly undertaking: it is an investment that supports routine operations. Managers must be proactive, and must aim to lower maintenance costs using best practices and digital tools. Let's discuss a few ways hotels can control and reduce hotel maintenance costs.
1. Standardise maintenance procedures
Hotel maintenance involves routine and emergency interventions, and the quantity of maintenance work can suffer if the procedures are not defined clearly. It means that if the technicians handle repairs based on personal judgement, it affects the consistency and quality of maintenance work, and it can lead to more complications or defects that affect operations. As in any industry, extending system or equipment downtime is bad for business.
A hotel's standard operating procedures (SOP) list specific activities for maintenance personnel when maintaining an asset. The SOPs highlight the safety measures that technicians should follow on duty; it also describes how to raise work requests, process and prioritise work orders, record, and store maintenance records.
These procedures and policies are critical for standardising maintenance work, making sure that the quality of the work done remains the same regardless of who actually handles the repairs. The SOPs also reduce the need for re-work, lowering maintenance costs at the same time.
One way a hotel can control maintenance costs is centralising data management. The management defines data management measures, keeping a record of every maintenance activity and the incurred costs. The records are then used to evaluate maintenance practices: the end goal is to identify and eliminate ineffective activities with lower returns on investment. When used this way, centralised data management increases visibility across the facility and offsets substantial amounts of maintenance costs.
2. Optimise maintenance schedules
The hotel business is a dynamic one. Due to its nature, a hotel's maintenance department needs to be proactive, addressing equipment defects early – before they cause equipment and system failures.
A surefire road to operability is developing a robust, long-term maintenance plan that accounts for every piece of equipment, system, and facility. A part of this plan is an optimised maintenance schedule: it makes sure that preventive measures, including inspection, lubrication, calibration, and reconditioning, are taken on time.
A rock-solid maintenance schedule averts serious asset failures. For instance, inspecting building systems enables maintenance teams to identify loose connections, which may be a source of leakage; these defects can then get handled before they interrupt fluid flow to adjacent sections. Such interventions are cheap, unlike repairing or replacing whole pipe sections.
Developing a proactive maintenance plan ensures that asset defects are handled as early as possible. Fixing maintenance issues while they are still minor inconveniences saves the hotel plenty of money – it lowers the quantity of maintenance work, secures the continuity of operations, and it impacts interior and exterior comfort for an ultimate customer experience.
3. Choose appropriate digital tools
Hotels can benefit a lot from digital maintenance tools. These tools help optimise maintenance workflows, asset tracking, inventory management, and the analysis of maintenance costs.
There are several digital solutions that hotel managers can invest in. Computerised maintenance management systems (CMMS) and Enterprise Asset Management (EAM) are the most popular options, mainly because they are highly adaptable, and hotels can purchase affordable solutions that align with their business goals. The choice will depend on the predominant challenges that the hotel aims to resolve.
CMMS solutions are the best option for storing maintenance records on individual hotel assets. They streamline maintenance planning, work order management, and maintenance alert generation. Since they also include detailed maintenance manuals (to improve the accuracy of maintenance work), using a CMMS system reduces maintenance errors.
Another great feature are the customizable, timely reminders that prevent the postponement of critical maintenance work. This means that the probability of asset failure is reduced – which keeps maintenance costs within manageable levels. Some feedback softwares like GuestRevu come built-in with technology like Service Tickets to ensure that maintenance issues can be raised by guests in real time through feedback, and are followed up on in due time. This is like having an extra pair of eyes to mention any fixes that come up have a high response rate, and the technology makes sure everything is done at the hotel's standards.
Hotels can use an EAM solution for inventory management. Different assets within a hotel are sourced from several vendors; management needs to keep track of the source for critical replacement components, as well as to create a database of reliable vendors.
The EAM system enables hotels to track maintenance expenditures over time, and proper workflow and inventory management averts financial losses, ultimately helping the hotel achieve higher profit margins. We'd be hard-pressed to find an industry where this is not the most desirable outcome!
4. Invest in training and focus on precision maintenance
In terms of importance, the maintenance department is no different than the customer service arm of a hotel. It requires multi-skilled personnel that can attend to asset breakdowns and fix faulty systems in time, before they interrupt hotel operations. These individuals need continuous training to improve their troubleshooting and repair skills, and nowadays they also need digital skills to help them use advanced maintenance tools.
Professional training contributes to precision maintenance. The technicians can keep up the quality and consistency of maintenance work, regardless of the prevailing nature of asset failures or the desired corrective measures.
When the technicians are able to deliver high-quality work, they are able to handle issues on the first attempt. This means that material and spare part wastage is limited, and the hotel can manage emergency and scheduled maintenance on a lean budget.
In the long-term, the small savings add up. The management needs to develop targeted training programs for streamlining existing maintenance strategies.
Conclusion
Proper hotel maintenance management yields impressive financial returns: not only does it keep systems and equipment running, it ensures a seamless integration of operations, and it contributes to better customer ratings.
However, managing maintenance costs effectively is a work in progress, and it comprises measures to ensure timely maintenance interventions, proper asset tracking, and qualitative maintenance work.
Hotel management should, therefore, establish a competent maintenance department. It should encourage proactive maintenance, invest in the appropriate tech, and standardise operations to control and reduce maintenance costs.
About the author

After earning a Bachelor's degree in Communications, Erin Wagner built the custom social media analysis division for the world's largest PR measurement firm working directly with clients like Boeing, Johnson & Johnson, and GLOCK. From there, Erin landed in computer vision startups working on products like facial recognition for loss prevention and breath detection for medically-fragile newborns. As VP of Marketing for Limble CMMS, Erin and her team get to share with maintenance teams around the world the good news that there is an easier way to manage--and get credit for--their amazing work.
Edited by Sarah Came