We have watched the hospitality industry be almost annihilated, adapt, come together, innovate and now start to look to the future all in one year. Looking back over the last year, we have all been adjusting to new challenges and in most cases, it has been a difficult experience.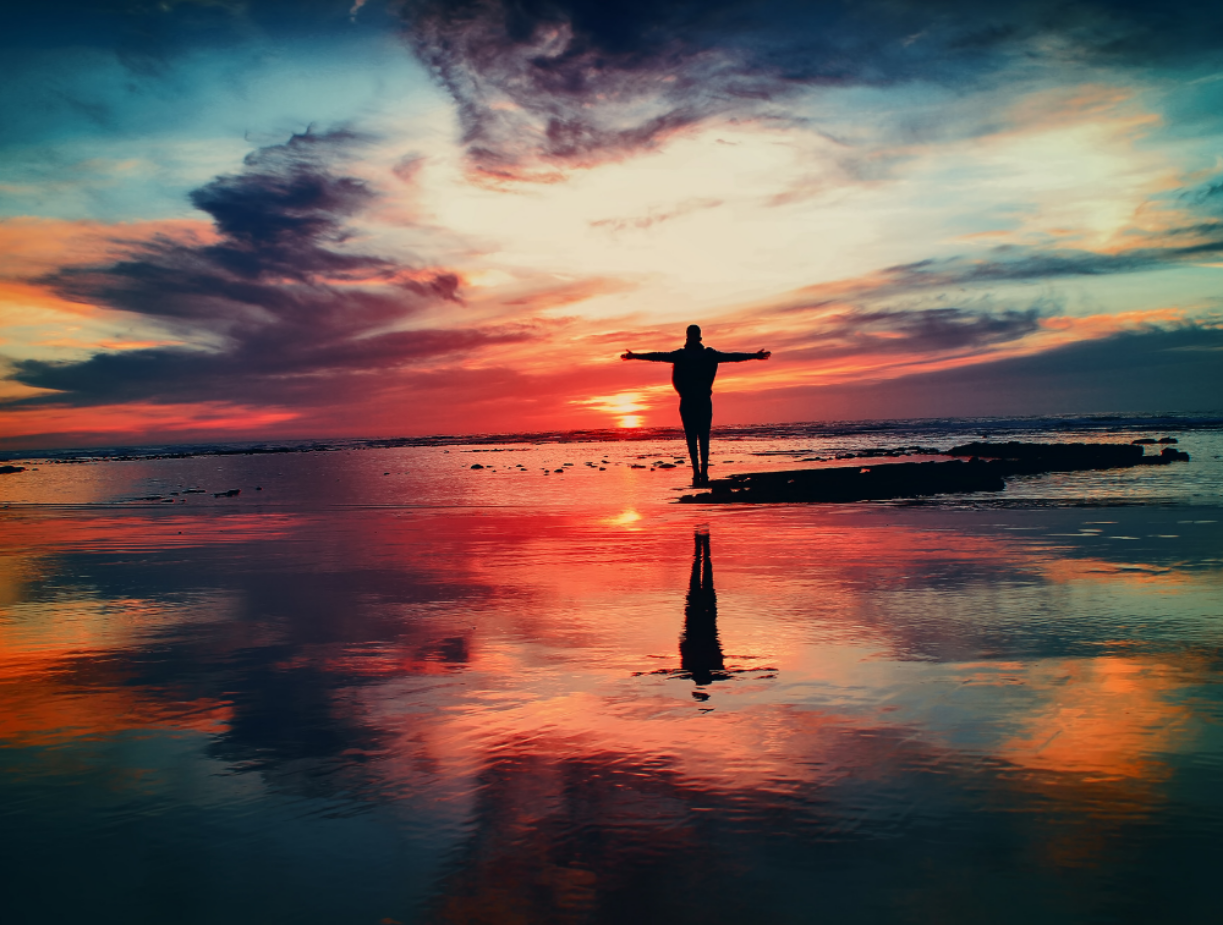 On the plus side, learning to work and live all in the same space while being surrounded by our fur babies (I have met multiple cats and kids in Zoom meetings) and human family members has given us a different perspective on work/life balance. We have also been welcomed into homes and personal spaces for meetings, I feel this has been a positive way to grow deeper and more meaningful relationships.
But it has not always been easy to adapt to change, or see a way past the low points in the industry, so I decided to find out what other hospitality professionals have learnt and what got other hospitality professionals through the turmoil of covid over the last year.
Lesson 1: Get your priorities straight
Richard Hassell, Director of Ilsington Country House Hotel, really hit the nail on the head, saying, "Despite the fact we live in a developed country with all the trappings of wealth, an advanced health care system and world-leading scientists, we need to stop and think and remember that we are at the mercy of nature and that we are not immortal. This last year has been a time for the World to stop, take a breath and have a hard look at itself."
We have also had the chance to take a look at our lives as individuals, and one area that has been highlighted due to schemes like furlough and working remotely is our work/life balance. I learnt that being stuck in the house with the same people can drive you crazier than normal. Jonathan Kaye from Cedar Manor had a slightly different experience, realising he liked his family, "We have had more family time in the last 12 months than ever before. We must keep this in balance as we reopen."
"Despite the fact we live in a developed country with all the trappings of wealth, an advanced health care system and world-leading scientists, we need to stop and think and remember that we are at the mercy of nature and that we are not immortal. This last year has been a time for the World to stop, take a breath and have a hard look at itself."
– Richard Hassell, Director, Ilsington Country House Hotel
Liutauras Vaitkevičius (LV), Asset Manager for the Zetter Group, agrees. "For me personally, it was a real blessing as I was able to spend some real, undivided quality time with my 2-year-old daughter," he says. "It's the age where everything is a wonder for her and every step equals the exploration of the world around her. I was so glad I was able to be with her through these last few months each and every day – she kept me both sane and focused and equally interested in these otherwise familiar surroundings. So whether it was going out to explore local woods or learning how to bake sourdough (yes, I also jumped on the bandwagon) or getting creative with playdough – I wouldn't have been able to teach her those things if I was working my usual hours."
Getting priorities right also means learning what not to prioritise. Often we worry about things that we cannot change. Daniel Thompson from Mullion Cove says his lesson was to "not sweat the small stuff." I couldn't agree more, as I feel Covid has made us look at what is important and what we have to just let go of, sometimes we are just along for the ride so we need to hold on.
Lesson 2: You are part of a community
"Regardless of differences of opinions, our societies are less divided than we all often feel," says LV. "Everyone, all around the world, came together in a message of kindness and support when it mattered most, to those who needed it the most."
Throughout the hardship of the past year, there have been lots of situations where we have seen people come together, from the nationwide clapping for carers initiative to doing smaller charity drives like the Virtual Hospitality Challenge and Hospitality Game Show for Good in aid of Hospitality Action.
Lesson 3: Your attitude is everything
Sometimes the only thing you can change about a situation is the way you look at it. The past year has been full of such situations. Staying motivated and optimistic is hard, but positive self-talk can make it possible.
"I guess during all of the lockdowns, I was guided by the attitude of 'never waste a good crisis'. More than one of my mentors said this phrase to me, so there really is something in the attitude of making most of whatever situation you find yourself in." explains LV.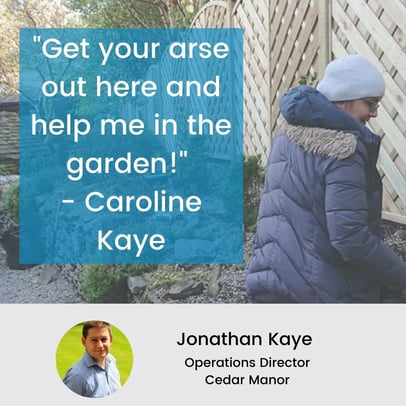 Jonathan Kaye, Operations Director at Cedar Manor Hotel, found inspiration close to home and is lucky to have his wife Caroline providing just the right motivational words to keep him out of the warm office and focused on the huge development in the grounds of Cedar Manor. "Get your arse out here and help me in the garden!" is an unusual motivational mantra, but it worked for Jonathan.
If you haven't seen the amazing new grounds Caroline and Jonathon have been keeping us all posted on their Facebook page. Well done to Caroline for keeping Jonathan motivated it has been well worth the effort!
Caroline and Jonathan are not the only green-fingered GuestRevu clients to have found beauty, hope and inspiration in the garden. Richard Hassell from Ilsington Country House Hotel told me, "Seeing our lovely garden progress and flourish in spring, knowing that each day that passes is getting us further towards reopening!" It reminds me that with time things change, much like the seasons. We need to adapt as the changes happen and appreciate every moment even if it is weathering a storm.
Daniel Thompson, General Manager at Mullion Cove Hotel, said what kept him motivated was "Knowing that there was a light at the end of the tunnel, especially when bookings for the Summer started coming in and being able to give my team the confidence that their jobs were secure through the furlough scheme." Often in hospitality, we work longer hours with our colleagues than we spend at home, so they become family and being able to offer job security is a high priority.
One thing that I found helped me personally was inspirational quotes. There is one for every mood, situation and personality (and it feels like I have multiple sometimes)! Here are a few hospitality professionals' favourite mantras, we hope that you find them inspiring too!

Lesson 4: Be prepared and expect the unexpected
Things are starting to look up, but we still have many challenges ahead. We also asked for opinions on what the next big hurdles might be for the industry. "Overall – it's uncertainty in business demands, and fluctuations in customer needs," says LV. "Much like most of other hospitality outlets in London, we rely heavily on corporate and tourist customer segments. Domestic is also really important, but it's often just not enough to compensate for the lack of the first two. So until we have clarity on international travel restrictions, testing and controls – we will continue being extra careful with our setup, staffing, commercial and operational arrangements."
Daniel has mixed feelings about the bookings already coming in for the summer, anticipating a potential shortage of human resources: "Our forward occupancy levels outweigh our current staffing levels and being able to find staff is proving more difficult than it should be. It's fantastic to be able to offer jobs locally, especially following the year we've all had."
"Staffing will be the biggest challenge moving forward," agrees Jonathan. "Our small team is keen to get back to work, but recruitment to enhance the team constantly worries us."
What I've learnt from all of this is that the hospitality industry has and will continue to stick together, innovate and provide amazing service to its guests. Things may change, but we as individuals all have the choice to look at situations and see the positive in even the darkest of times.
To everyone about to reopen or in the process of reopening, all of us at GuestRevu want to wish you all the best of luck, high occupancy, and enough staff, followed by great feedback and online reviews from guests!