We all know it's the little things that count during a guest's stay, and shunning the conventional (chocolates on pillows) in favour of the unique (home-baked biscuits) can really make you hotel memorable. Some hotels, however, go several extra miles when it comes to providing original guest experiences and distinctive in-room amenities …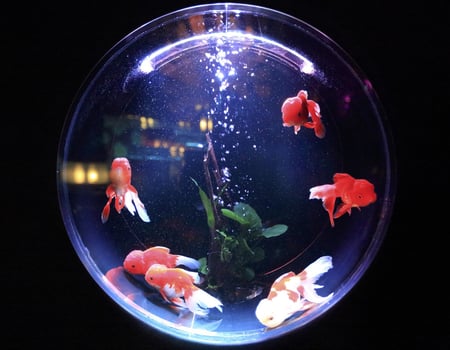 Nursing Mothers Amenity Program – Hard Rock Hotel Chicago
The Hard Rock Hotel in Chicago knows that there is more to making guests feel comfortable than providing a decent bed and clean towels. Some guests also need micro steam bags, cleansing wipes, a breast pump, an in-room mini-fridge and microwave, ice packs, mini cooler bags and disposable bra pads. Luckily, these guests can get all this in the Hard Rock Hotel's Nursing Mothers Amenity Program (the proceeds of which go to charity).


Temporary pet goldfish – Kimpton Hotels and Happy Guests Lodge, Cheshire


Unfortunately, hotel rooms can often feel a bit soulless – after all, most hoteliers have to err on the side of dull to ensure their décor doesn't jar with guests' personal tastes. However, nothing cures soullessness like another living creature ready and waiting to welcome you to your room. For an extra five pounds a night, the Happy Guests Lodge will grace a guest's room with the presence of Happy, the hotel's resident goldfish, and Kimpton Hotels offers guests the option of participating in the "Guppy Love" programme, which will provide guests with a pet goldfish in their rooms (although, technically, the Guppy Love programme is supposed to just be for children).

In-room heat sensors – Hotel 1000 Seattle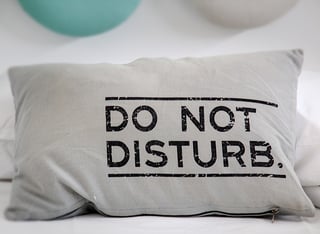 "Knock, knock, knock … 'housekeeping!'" is possibly one of the most irritating sounds on earth for a guest who has spent all day sightseeing and is just settling down to a nap (or a guest who spent all night partying and hasn't woken up yet). Hotel 1000 in Seattle has found a clever way to avoid this disturbance in their guests' lives, and have installed heat sensors in the rooms to ensure that housekeeping knows when guests are in their rooms.

Musical instruments – Hard Rock Hotel



Hard Rock Hotels gets two mentions on our list. In addition to the nursing mothers kit mentioned above, Hard Rock lives up to its name with its "Sound of Your Stay" amenities collection. Guests can choose to have their rooms furnished with DJ equipment or a Fender guitar for their use during their stays. These also come with headphones (so as not to disturb other guests) and guests can even watch in-room video guitar lessons. If creating music isn't on their list of things to do, Hard Rock Hotel guests can also simply request to have their choice of music sent to their rooms.


Tall rooms – Epic Hotel, Miami
Different travellers have different needs, some are breastfeeding and need the paraphernalia that goes with that, some are lonely and need a goldfish, some need to let their creative sides loose with an in-room guitar, and some are just really tall, which is why the Epic Hotel in Miami offers special "tall rooms" with extra-length beds and raised showerheads. It might not seem like much, but to the really long guy who has been folded double on an aeroplane for a few hours, it might make all the difference.


"Adult" toys – Drake Hotel, Toronto


Any high-end hotel is expected to have a fairly extensive room service menu, and the Drake Hotel's menu certainly won't disappoint (although it may shock). Among more traditional treats, such as Champagne, flower bouquets and cheese platters, the Drake Hotel's "pleasure menu" also offers posh condoms, bondage tape, silk blindfolds and a 24 Carat gold dildo …


Sleep Concierge

– The Benjamin, New York


Every hotelier knows that the cornerstone of a good guest experience is a good night's rest, and The Benjamin in New York has an impressive collection of unusual amenities to ensure that even the most insomniac guests have a fair chance at getting some shuteye. Guests at The Benjamin can not only choose their preferred pillow from a professionally curated pillow menu, but they can also request on demand meditation, choose a soundtrack from the lullaby music library or make use of anything else offered by the hotel's Rest & Renew program, which is overseen by sleep expert Dr. Rebecca Robbins.
Pet paraphernalia – Hotel deLuxe, Oregon
Pet-friendly hotels are becoming more and more common, and the Hotel deLuxe in Oregon has fully embraced this trend. Any rooms that will be home to VIPs (Very Important Pets) are kitted out with designer eco-friendly pet bed beds, pet owners can borrow books from the hotels extensive library on everything animal, including dog massage techniques and pet psychology, and the pet room service menu boasts "human-grade" food.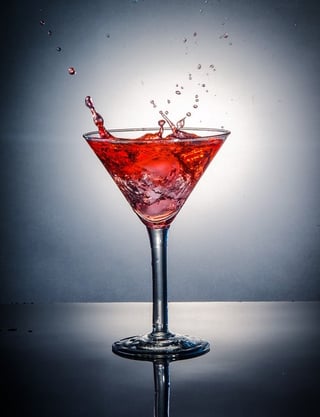 Personal bar tender – The Surrey Hotel, New York
Sure, your hotel's minibar has fruit juice and mini-bottles, but that does not a cocktail make. The Surrey Hotel does things properly, and, upon request, will send the required cocktail ingredients to guests' rooms, along with a professional bartender to mix the first round perfectly to the guest's liking, and teach the guest how to mix the cocktail themselves in future.


Customised perfume – Chatwal Hotel, New York
The last on our list is possibly the most decadent. The Chatwal Hotel in New York offers its guests the chance to create their very own unique, personalised perfume. The hotel's close relationship with renowned perfumer Krigler (whose previous clients have included Grace Kelly, Scott Fitzgerald, John F. Kennedy, Marlene Dietrich, and Audrey Hepburn) means that guests can request an in-room visit from a perfumer, who will work with them to create their own perfume from the 48 scents contained in his suitcase. A personal fragrance from a world famous perfumer doesn't come cheap, though; simply modifying an existing fragrance will set a guest back $300, and creating a custom fragrance costs anywhere upwards of $10 000.