Few industries have suffered throughout the COVID-19 pandemic quite like hospitality.
Stories of local institutions forced to close down, restaurants getting by with takeaway options and ghost-town hotels have put the industry on edge, unsure of when revenues will completely dry up and if they'll be able to navigate new government restrictions.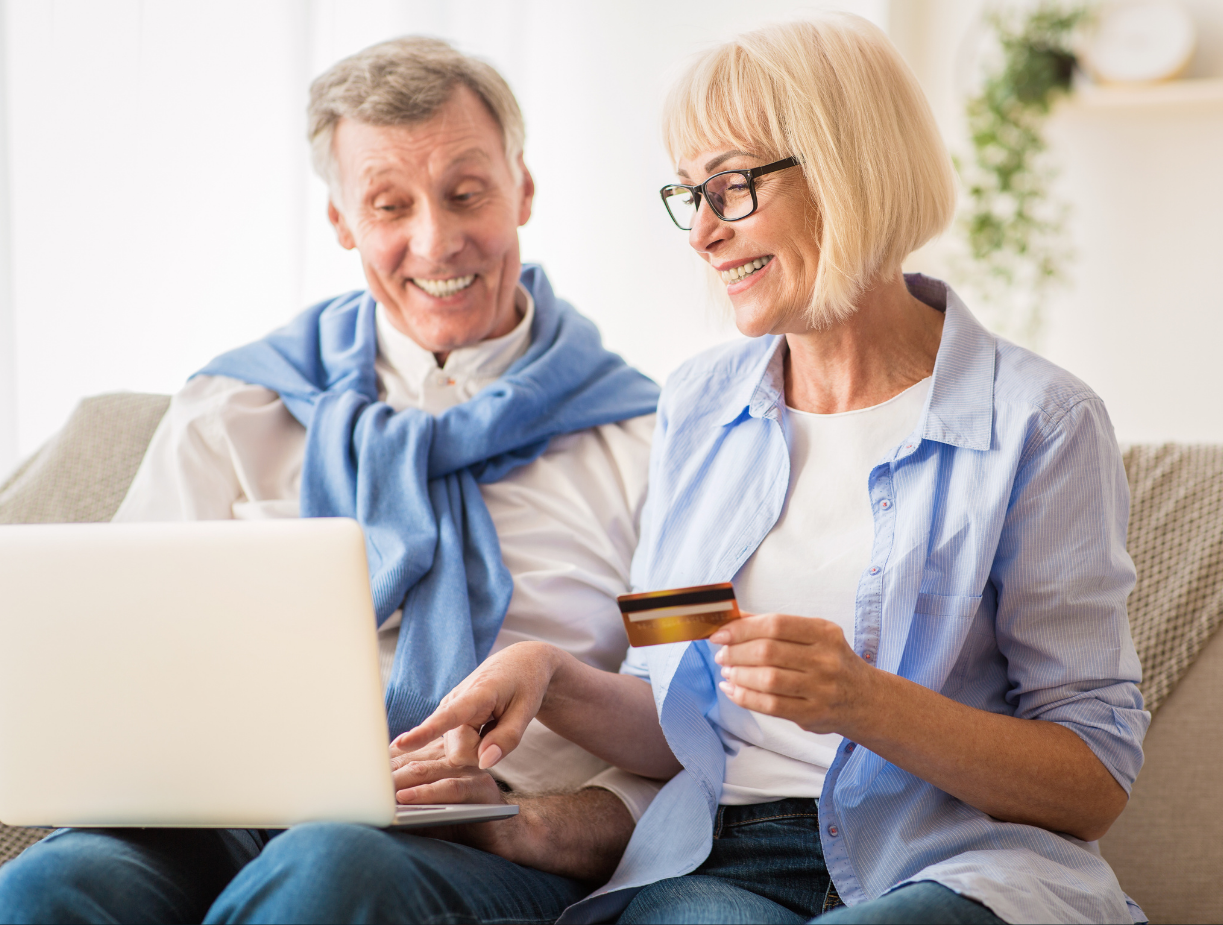 As vaccines offer us a path back to normality, it's important for businesses within the hospitality industry to take stock of this experience and learn from it. Not just of the hard times though, but the success stories too.
There has been no pandemic success story quite like ecommerce. Already on the rise pre-COVID, Amazon and its competitors have been able to transform how people shop for everything from their groceries to clothes throughout the pandemic, making huge gains along the way.
In this article, we'll look at what this means to hospitality and what tricks restaurants, bars and hotels might be able to adopt.
Your website is the hub of your business
If you weren't already aware, ecommerce is a pretty big deal.
It's not just enforced shop closures that are directing people online, but the convenience and variety that ecommerce offers. Ecommerce is far from just a pandemic success story, but it is a sign of how important customer service, social media presence and (perhaps most importantly) having a great website are.
As the world returns to normal, people will be eager to recapture their lives. They'll want to eat out, meet friends in public and get away from the houses they've spent the last year in. They'll be browsing hundreds of sites and looking to get bookings in ASAP. While this is hardly a new idea, having a great online presence is a brilliant way to get ahead of less tech-savvy competitors and keep up with market leaders.
Before they have the chance to visit your physical location, your website is where potential guests interact with your brand and go to absorb your brand message. Hospitality websites should look to incorporate:
A simple booking process (featuring accessible FAQs)
High-quality imagery and videos
A lack of distractions
Content that adds context to the experience
After COVID, customers will want to see evidence of development and reaction to the new world. Your website is a brilliant place to do that and show you're ready to do business again, and adding ecommerce functionality is an easy way to do just that.
A digital storefront can give you additional opportunities to engage with the guest before they arrive, and turn them into promoters of your brand after they depart. For example, before their arrival, you could direct guests to your online shop to purchase vouchers for extras your hotel may offer (think spa treatments, safaris, or boat rides).
You could also look at feedback left by past guests, and invite any of them who particularly enjoyed an experience or meal to buy a voucher for the same experience for themselves or a friend. Analysing which guest demographics enjoy which experiences (couples enjoy your moonlight picnics, while families enjoy boat rides, for example) can also help you create package options tailored to those guests, which can, again, be sold as a bundle deal through your online store.
You don't need to get overly technical with your website, either. Out-of-the-box store builders have been used by a number of ecommerce success stories, whether it's crafty creatives setting up Big Cartel stores or the mass adoption of Shopify.
Customer feedback can make or break you
The phrase 'the customer is always right' has never been more true than it is in 2021.
It's also never been as important.
In the age of social media, businesses succeed on the strength of their customer feedback and public perception, whether that's personal recommendations or online reviews. The concept of social proof is well noted, and particularly important in both ecommerce and hospitality.
In the worst periods of the pandemic, people wanted to know their orders were coming from secure places where employees were being protected. They also wanted to know the things they desperately needed (and couldn't otherwise get) would arrive on time and securely. Reviews from other customers gave them a clear, unbiased picture of this and helped businesses that took measures to protect both their staff and customers to succeed throughout a difficult time.
Hospitality businesses must remain vigilant of their online reputations as they welcome patrons back through their doors. If your bar has a reputation for being lax on COVID rules, a substantial group won't want to visit you. If your staff aren't taking customer concerns seriously, you can expect bad reviews plastered all over your website and social pages by sundown. People aren't afraid to give their feedback and value other customers (just like them) and their opinions much more than professional reviews and brand statements.
Make sure you're offering a solid, trusted platform for people to voice their enjoyment and displeasure with your business. If you do get bad reviews it's not the end of the world. Show that you're listening and work on changing your practices. Customers want to see proactive businesses responding to bad feedback more than one trying to cover its tracks and reject negativity.
Trust is built through clarity
Hospitality brands have always had to strive to earn the trust of their customers, but ecommerce has also had to master trust-building in the age of COVID.
Trust is a fundamental element of operating a quality online store. Without trust, you don't get customer recommendations, quality reviews and people clicking that order button with confidence. Trust is built through absolute clarity with the customer.
In a world where people's health is on the line, not just their money, it's even more important to earn a customer's trust.
This can be done by simplifying your service. Don't make your COVID protocols too complicated, simply stick to the government regulations everyone understands. Make your website and content straightforward, not looking to offer too much information to digest before they book a space.
And when it does come time to make a booking, reduce that process to a couple of clicks. This doesn't just make it easy to trust, but it also reduces the chance of them jumping ship to a competitor.
Remarketing could win back more cautious customers
There's not a business in the world that isn't a little bit worried about whether or not things going back to normal means that things will actually go back to normal.
There are a lot of cautious customers out there worried about the concept of returning to hospitality. Just because they're eager to get out of their houses doesn't mean they want to go back to the same old brands. They may even have forgotten about you.
This is why remarketing is such an important advertising approach.
Used widely throughout ecommerce, remarketing pushes your ads in front of users who have visited your website or booked with you before, through the form of display ads on other sites and paid Google results.
As any good business owner knows, retaining existing customers is significantly cheaper than trying to win new ones. Ecommerce has mastered this, retaining customer loyalty through discounts, point systems and providing them with great content, even when they're not buying.
Whether it's reaching out to old customers on social media or sending reminder emails to your dormant email subscriber bases, remarketing could be the key to winning over those customers willing to "give it another year".
There's so much hospitality can and should learn from ecommerce as it tries to reinvent itself and get back to normal post-covid. We live in a different consumer world now, one where:
Brand ethos
Customer reviews
Quick, reliable service
Outsider recommendations (influencers)
Matter more than locality and providing a superior service. Ecommerce had a brilliant 2020 and has carried that in 2021. If hospitality is to bounce back quickly, it needs to follow online shopping's example.

About the Author
Rodney Laws is an ecommerce expert with over a decade of experience in building online businesses. Check out his reviews on EcommercePlatforms.io and you'll find practical tips that you can use to build the best online store for your business. Connect with him on Twitter @EcomPlatformsio.