It should come as no surprise that a great experience can leave a guest with memories to last a lifetime, and that the memories of a terrible experience can last just as long. When it comes to guests with disabilities, there are all too many tales of terrible experiences to be told.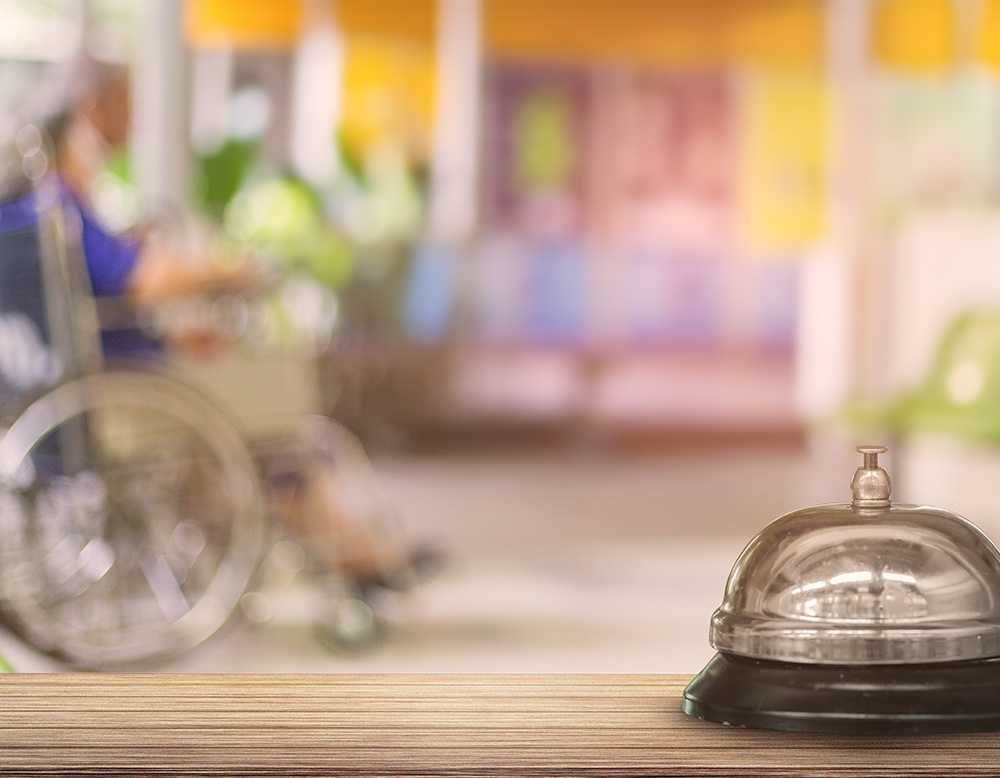 From awkward staff who don't know how to treat those with disabilities, to not having enough rooms, or ones that are ill-equipped, there are a lot of opportunities for things to go wrong when you are catering to less-able-bodied guests. But when a property does get it right, they are often rewarded with loyal guests, who not only return often, but become evangelists for the hotel that treated them just like every guest wants to be treated — as more than a head on a bed, but as a person with their own needs
So, in this Trend Digest, we're going to look at videos and articles from around the internet that can help accommodation providers to understand:
How guests with disabilities want to be seen and treated
What many hotels get wrong in terms of accessibility
How to make an experience accessible from the start
How the hospitality industry is embracing accessibility as more than a trend
What a stellarly accessible experience looks like
When it comes to providing excellent service to your guests, it shouldn't matter whether they are elderly, young, disabled, or in perfect health. Every single guest who comes to your hotel will have needs that you can help them with, whether it's giving directions to someone who has never visited your city before, providing towels for the pool or beach, or making accommodations for those who cannot use stairs.
"The best solution, really for anybody, disability or not, is to try to say, 'Help me understand what you need, and I will do everything I possibly can.' What better customer service response is there?" — Gary Karp
Even where you may be unable to cater to a particular person's needs, treating them with respect and dignity will result in the experience being better for both staff and guests. As ADA Hospitality point out in their film, 'At Your Service', all people will disabilities want is to be treated as people, not as special cases.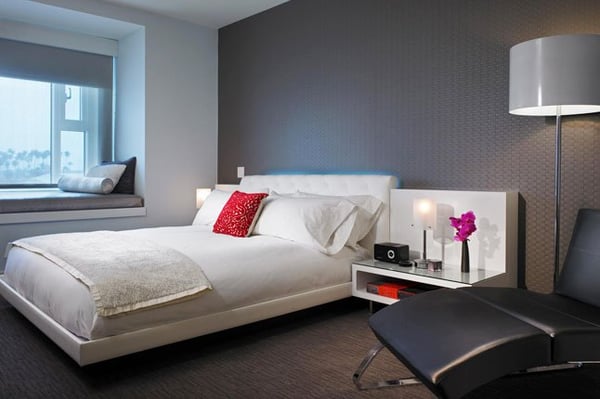 When it comes to providing accessible accommodation, many think of rooms that are on the ground floor or wheelchair ramps to get to areas within a property. But what about the rooms themselves? From beds to bathrooms, there are plenty of parts to a room's design that should be considered when advertising a space as being accessible.
"People with disabilities who are considering traveling often tell me they worry about reserving a wheelchair accessible hotel room, and whether that room will actually meet their needs." — Karin Willison
As Karin Willison points out in her personal blog, Free Wheelin', based on her own experience from staying in hotel rooms that are advertised as being accessible, there are often difficulties that are simply not planned for when the rooms are designed. She looks at the 7 most common difficulties that she comes across, which range from inconvenient to downright hazardous. Her suggestions for travellers with disabilities could also help hotel owners, management and staff when considering an accessible room's design.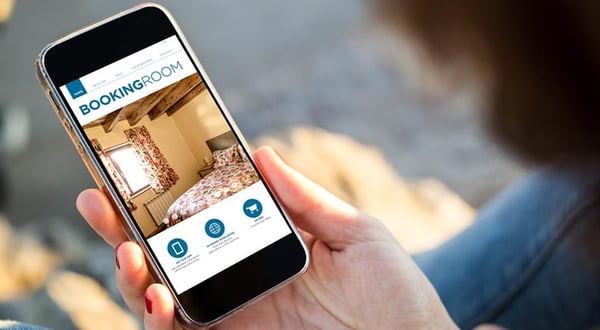 Ensuring your property is adequately accessible can be a challenge, but there are ways to face those challenges head-on, such as by getting things right from the very start of a guest's interaction with you. Where do most stays begin? Not at your reception desk, but on your website, where potential guests decide to book with you.
"The odds you'll gain satisfied customers and loyal future business can be magnified, or reduced, depending on one very important component of your public outreach: your website. In the hospitality industry, your website reflects your caliber as a host." — eSSENTIAL Accessibility
Getting your website right goes beyond making sure that details about your accessible rooms are easy to find, though that should certainly be a priority when catering to those with disabilities. As eSSENTIAL Accessibility note, your website itself should be accessible — navigable with only a keyboard, translatable for handheld braille readers, and featuring alt-text for any images that are displayed, just as some examples. This is not only highly recommended (for the sake of both real people and your SEO), but not providing an accessible website could land you in hot water, particularly in the US, where the Americans with Disabilities Act is in the process of being updated to make website accessibility a legal requirement.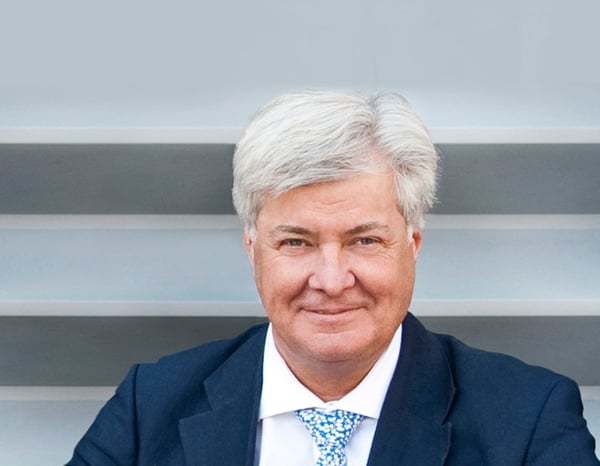 While many accommodation providers are making great strides in prioritising accessibility, Robin Sheppard believes that there is still a lot of work to be done, with accessibility still being seen as a luxury that few provide rather than a standard that should be reached.
"There are still major strides that need to be taken and a lot of educating to do. The fact is that there is a big gap in the market currently for accessible travel, and hoteliers can really open up their markets by making even the smallest adjustments to what they already offer." — Robin Sheppard
Having been handpicked by the Minister for Disabled People, Work and Health, Penny Mordaunt, to be the Hotel Sector Champion for the Government's Office for Disability Issues, Robin is well on his way to narrowing the gap that he sees in the market. He has, for example, been instrumental in forming the Bespoke Hotels Access Awards, and encouraging architects to create innovative designs for improving the experiences of all guests, whether disabled or not. As chairman and co-founder of Bespoke Hotels, he also ensures that guests who visit the hotels will experience the personalisation and character that he feels are vital to a great experience.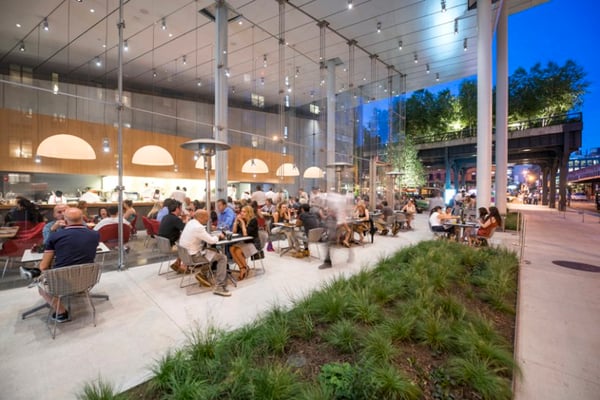 So what does a great experience look like for someone with a disability? We started this blog by looking at how guests with disabilities would like to be treated, but often what people want and what they get are miles apart. This is not the case when it comes to New York's Museum of Modern Art.
"We don't feel that a person who comes into our restaurant in a wheelchair or with a baby stroller, five shopping bags or a baby carrier should have to wait any longer to be served than any of our other guests. We do our best to be friendly and seat and serve everyone as quickly as we possibly can, and we do our best to accommodate them." — Diana Burch
Wheel:Life points out that the restaurant at the Museum of Modern Art, and other restaurants owned and operated by Union Square Hospitality Group, are known not only for going out of their way to accommodate any and all of their patrons, but for going out of their way to hire and support staff who think outside the box when it comes to great service, regardless of the nationality, race, ability or disability of their customers.
It is the commitment to accessibility that the Union Square Hospitality Group and their staff display that rings true throughout the hospitality industry. A true commitment to accessibility goes beyond the physical rooms that are provided, and extends to treating disabled guests with dignity and respect and providing them with the best possible service from the first moment that they come across your website, to the moment that they recommend you to their friends and family and become the evangelists that every hotelier dreams of.
They may have loved every minute of their stay, but if you don't have the right contact details for them, you may never learn what it is that you got right, and what could have been better. Do all you can to collect guests' email addresses with these 9 practical tips. Click on the banner below to download the poster.