We live in a world where almost every person owns a mobile phone and instant messaging has become a communication priority, and where an email can look to grab between a 10% to 20% open rate, but text messages are almost always viewed and are much quicker to access than email. Given that great communication can vastly improve a guests experience with your brand, many hoteliers are asking themselves "would my hotel benefit from sending guests instant messages?"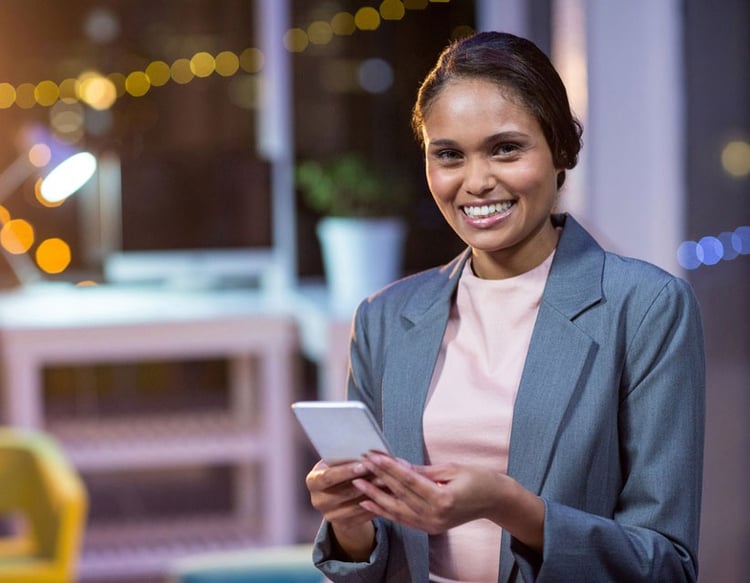 The first thing to consider, is that there are different ways to send these messages, each with its own strengths and weaknesses:
Instant messaging apps like WhatsApp and Facebook Messenger (data costs only)
Standard texting or SMS (per message cost)
Custom made app hotel for your hotel (more expensive and more exclusive)
Third party messaging providers like Zingle (generally a monthly cost)
Whatever option you choose however, let's look at what the potential pros and cons of using instant messaging in your hotel might be.
Pros
Access. An estimated 4.77 billion people use mobile phones worldwide in 2017, and over 1 billion people use WhatsApp and more than 11% of the world's population use Facebook Messenger monthly. This is a huge market to be able to tap into. Messaging apps and texting offer a simple path into accessing and organising electronic communication.

Service. Because instant messaging is an immediate form of contact with your guest, it allows you to provide a quick and personal service. For example, many hotels use messaging apps as a room service or concierge tool. If there are problems during the guest's stay or they need help, they can report it via text message and issues can be resolved promptly.
Recorded history of interactions. Unlike a face-to-face or phone conversation, messaging automatically records a history of interactions. This is extremely helpful as it avoids either side taking advantage and makes it easy to refer back to requests or information.
Marketing. Assuming you have their consent, instant messaging can be used in both the pre- and post-stay period to market to guests. Hotel marketers can build lists of people (eg. those interested in events, specials, couples, families) who can then be sent relevant offers, and instant messaging can be used during guests stays to upsell onsite services, events and offers.
Safety. Instant messaging facilities can enhance your hotel's security procedures. In extreme cases, messaging can be used when audible alarms cannot and guests within the hotel can be informed to 'shelter in place' via texts or electronic messages. Having the technology for an effective security regime helps protect both staff and guests.




Breaking down language barriers. Some apps in the instant messaging world allow you to translate your messages into languages suited to their recipients. Other than Google Translate, there are standalone translation messaging apps such as Neeo and WeChat. With these programs, a hotelier can access a larger clientele market and provide a more personal and efficient service, avoiding mistakes created by mistranslations. Translation apps are constantly being improved so that our conversations are almost as accurate as a native tongue.
Cons
Necessity for human resources. Hoteliers may need to have dedicated staff to monitor this communication network on a 24/7 basis to ensure prompt responses. There is a risk that guests may abuse the service and if it is being used for group-messaging feedback, hoteliers may leave themselves open to 'contagious' complaints.
Necessity for staff training. As well as dedicating staff, a hotel might need to consider the time and money spent on training them to handle instant messaging situations in the right manner.
Security risks. Internet communication lacks the assurance of total privacy. Certain apps monitor conversations when looking for criminal activity. Although with a respectable aim, this observation means that people other than the intended recipient are able to view information. There is also the risk of hacking. If you have a messaging dialogue with your guest, never ask for or give personal information.
Valuable information may get lost. Although there is the technological upshot of recording interactions, messages can easily be accidentally deleted or lost by device failures. You might want to ensure you know information about returning guests and, unless recorded properly, this may not be known by all staff if information goes missing.
You could set yourself up for failure. If you do decide to set up this kind of service and it is not well-run, you are risking letting down and potentially losing guests. It is easy to slip up on any one of these drawbacks, and a poorly run instant messaging service is infinitely worse for guest experience and reputation than no such service in the first place.
Ultimately, how instant messaging and texting is used – or even if it is used at all – is down to the individual hotelier and depends on the clientele, establishment, and overall brand that you are trying to convey. Some traditional businesses like Four Seasons hotels have successfully integrated Zingle messaging into their system with great success, but this doesn't meant that instant messaging is right for everyone. Consider your goals and what you have capacity for then decide which channel to use and how.
To help you decide whether messaging and texting your guests would be a good idea, we've put together The Complete Hotelier's Guide to Today's Mobile Traveller. Click on the banner below to download our free ebook filled with insights into how your guests and potential guests are using their mobile devices.