Choosing the perfect guest feedback and online reputation management partner is no walk in the park. There are a lot of options out there, with most companies offering what appear to be similar services, so picking one that suits your business can be a daunting task. To help you make that choice a bit easier, we want to show you why GuestRevu may be the best partner for you.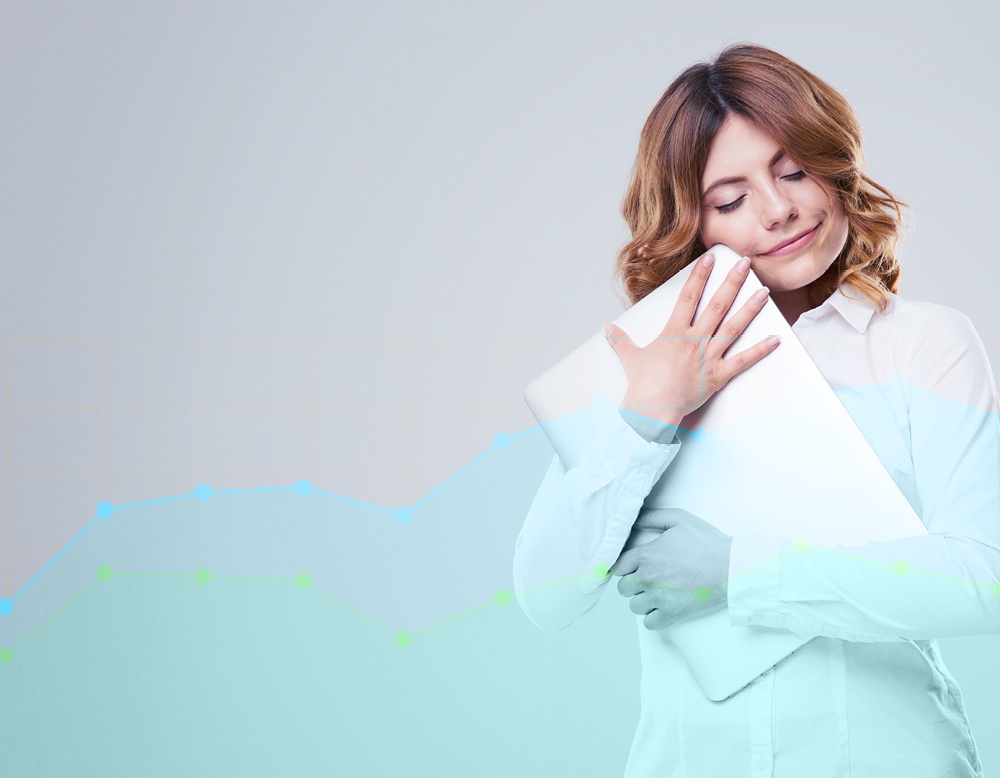 Since our humble beginnings back in 2012, GuestRevu has helped a range of accommodation providers such as hotels, guest houses, serviced apartments and groups in 38 countries around the world to listen to, learn from, and earn from their guests.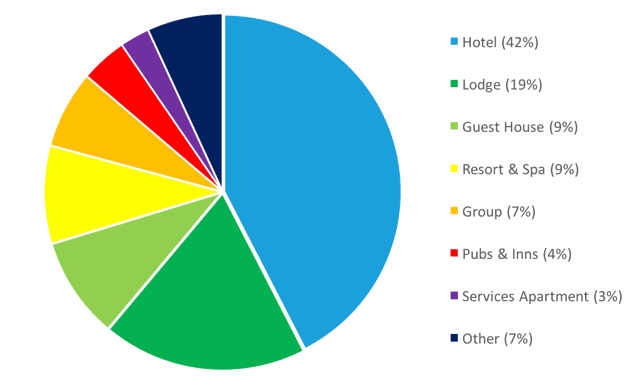 With solutions that cover the full spectrum of guest intelligence, from direct guest feedback to online reputation management, we are in the perfect position to help you connect with your guests and make sure that you are getting the feedback that you need from them to optimise operations and improve guest experiences.
Direct Guest Feedback
Getting feedback from guests can sometimes feel like a trip to the dentist — either it's as hard as pulling teeth to get your guests to give you information about their stay, or everything that they have to say makes you wish that you'd never asked in the first place. Worse still is going through that feedback manually — from actually collecting comment cards, to sorting through them and trying to figure out who said what and why. Not only is the process time-consuming and headache inducing, but it's often nearly impossible.
"Without the questionnaires, you miss out on so much information – without them you run the risk of only hearing the bad bits and you actually miss out on [hearing from] the people that just had a good time, and still have so much valuable input." — Bianca Grobbelaar, GM, Royal Guest House
GuestRevu makes getting guest feedback easy by letting you send questionnaires to your guests automatically, whether it's immediately on check-out, or a few days later, once they've returned to the real world. The more questionnaires that get sent, the more feedback hotels get, and the more opportunities they have to improve.
While the increased amount of feedback alone is impressive, as Bianca Grobbelaar of Royal Guest House points out, the quality of the insights collected via GuestRevu questionnaires is better as well. "Automating our guest feedback process was a revelation for the team," Bianca explains. "They found guests much more comfortable giving honest and detailed feedback when offered the chance to fill out an online questionnaire that is emailed to them after checkout. They can fill it out in their own time and without having to worry about any confrontation with staff they feel they know well".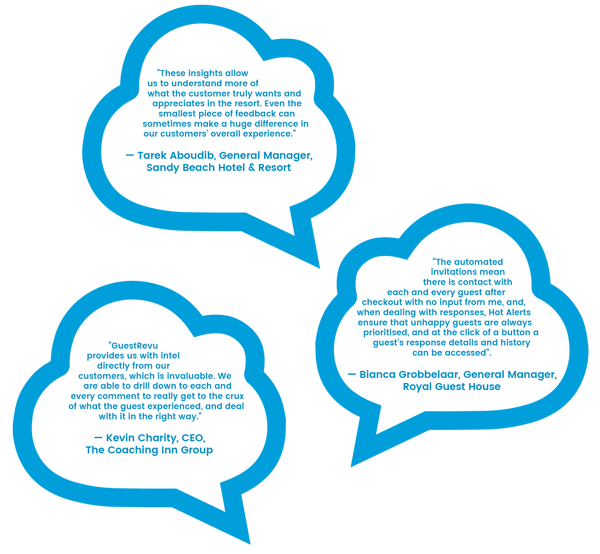 Online Reputation Management
Many hoteliers feel like the reviews that they get online are beyond their control. It's up to guests to write the reviews and put them up on TripAdvisor, Booking.com, Facebook or one of the other hundreds of review sites out there. Either guests write reviews, or they don't; either they're positive or they're negative. It can seem like the situation is entirely out of the hotel's hands.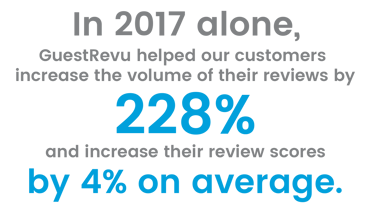 With GuestRevu, you don't need to visit all the different online review platforms to find out what your guests have to say. We bring them all together in one dashboard, making it easy to keep track of who has left reviews and what they said about your hotel. Better still, we make it easier for you to reply to these reviews on the sites, so that if any problematic reviews arise, you can deal with them quickly and efficiently.



"We've been doing everything manually, and its been hard to collate all the information, and difficult to determine if any areas are under-performing. The GuestRevu system does this for us automatically, allowing us to see first hand if something isn't quite right. The fact that all our reviews from the main booking sites are fed directly to us through one system makes life so much easier. We are able to respond to reviews quicker, allowing us to manage our online reputation so much more efficiently." — John Stirrat, General Manager, New Lanark Mill Hotel
As a TripAdvisor Platinum partner, we offer hotels the opportunity to integrate with the travel review giant, giving guests the option to send their reviews straight to the website when they fill in a questionnaire. It's quick and easy for guests, and means that you're not just getting online reviews when your guests are overjoyed or underwhelmed — you're getting all of the reviews in between as well.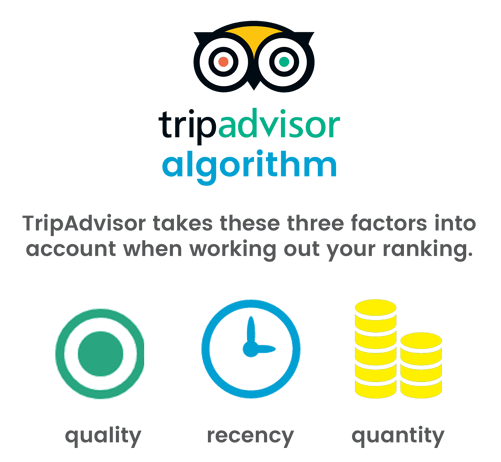 That might seem counterintuitive — you only want the best reviews, after all, don't you? However, TripAdvisor considers recency, number and consistency of reviews to also be important factors when ranking your hotel. So, while it might seem better to highlight the ten amazing five-star reviews from last year, having twenty three-star reviews that have come through more recently will be more likely to improve your ranking.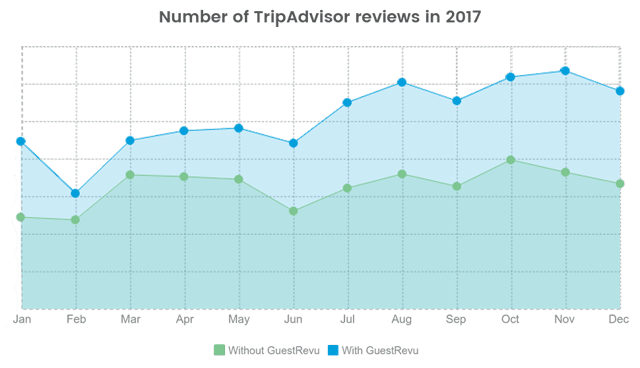 "GuestRevu has made a huge difference to our online reputation. Since we started using it, the group has received two times more TripAdvisor reviews through GuestRevu integration than through TripAdvisor alone, and these reviews usually have a higher rating. These improvements even helped us earn a 2017 TripAdvisor Certificate of Excellence!". — Wilson Bird, General Manager, Breaffy House Hotel & Spa
It's not just the number of TripAdvisor reviews that GuestRevu helps with either. By integrating TripAdvisor with questionnaires, our clients find that the ratings for their reviews rise as well. People rarely think in terms of definites, and if your guest is deciding between whether to give a 3 or 4 star rating, for example, having the chance to tell your hotel about small disappointments will make them feel that their feedback is valued, improving their overall impression of their stay, and leaving them more likely to choose the higher rating rather than the lower.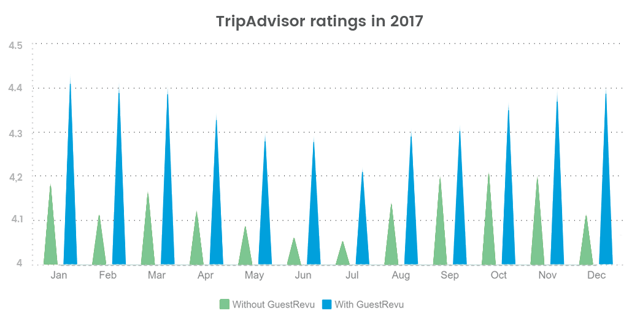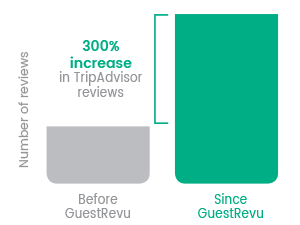 But, numbers mean little without context. So let's take a look at the Coaching Inn Group once again, who saw an increase of 300% in the number of reviews one of their properties' got on TripAdvisor within just the first three months of using GuestRevu.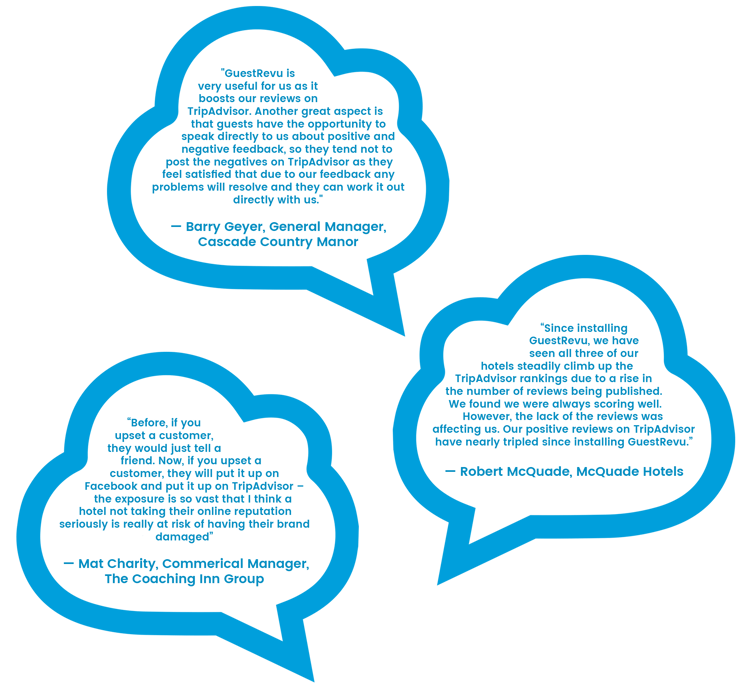 Whether you are looking to get better feedback directly from your guests, or want to improve your online reviews and reputation, GuestRevu is ready to help you listen to, learn from and earn from your guests.