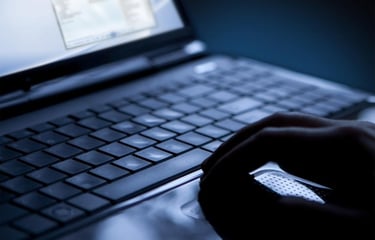 Word-of-mouth referrals have always been the best kind of advertising any business can ask for and, in the digital age, online reviews allow for word-of-mouth referrals on a global scale. However, there is also now the potential for false advertising and fraud on a global scale too.
It is up to all of us the hospitality industry to make sure that the integrity of review sites like TripAdvisor is not compromised, as online reviews allow us all to have access to powerful tools for both advertising and informed purchasing. TripAdvisor has set up avenues for reporting fake reviews or fraudulent "optimisation companies".
Here are some steps to follow if you believe you have found anything suspicious:
Record all the details
If you encounter activity that appears to be fraudulent or find yourself solicited by an "optimisation company" you should keep as much information as possible. Take screenshots and note the urls of any pages that fraudulent activity has appeared on, and save any suspicious emails, attachments, voicemails or any other information or communication that a suspected optimisation company may have sent you.
If you have noticed something suspicious about a specific review, you should also include the date and title of the review when you report it. The more information that you can provide the TripAdvisor team with, the better their chances are of catching the people responsible.
I've noticed a suspicious guest review on my account I think might be fake
If you are a property owner you can report suspicious activity through the TripAdvisor owner center. Under the "Manage your Reviews" tab on your dashboard you will find the option to "Report Organised Boosting". If you believe that a particular review is questionable, you can report individual reviews through the manage your reviews section by saying "Report a review" then "Report a problem with review" and reporting the review as "Suspicious".
I've noticed a suspicious guest review on someone else's account I think might be fake
If you aren't an owner, or see a review on another property that you think might be false, you can also click "report problem with review" at the bottom of the review itself.
You can also report dubious activity by contacting TripAdvisor via email at fightfraud@tripadvisor.com
More info:
For more information about what TripAdvisor considers fraud, read this article.
For information on review guidelines please visit this page.
Are you making the most of your TripAdvisor listing? We've put together The Essential TripAdvisor Checklist so you can make sure that you're ticking all the right boxes for your potential guests. Click on the banner below to download the handy, free checklist.