Once a rather odd idea, using social media to market businesses has become commonplace. The benefits of almost free advertising, easily measurable reach, fairly precise targeting and the opportunity to communicate directly with guests are impossible to overlook.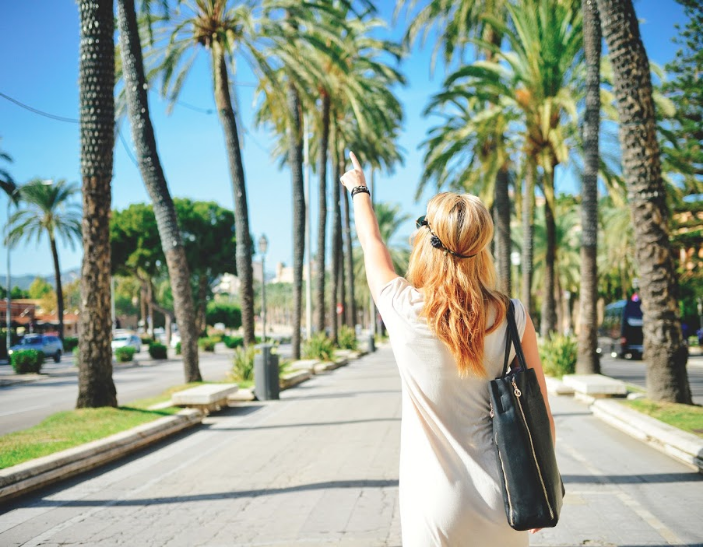 Instagram is one of the fastest growing social media platforms in the world, it receives around 58% more engagement on average than Facebook, and, as Instagram is image-based, it works particularly well for hospitality businesses.
Here are a few tips to inspiring, intriguing and enticing users on instagram to engage with your brand:
Reach a wider audience
Instagram has a number of features that allow you to increase the number of people that your posts reach, such as hashtags, location tags and sponsored posts.
#Hashtags
Hashtags are keywords that users can associate with their content. Hashtags make it easier for other users to browse the hundreds of thousands of posts and find things that interest them. By using hashtags you are able to reach people who didn't know your business existed, but who are interested in related topics and ideas.
For example, if you run a game reserve, using a hashtag like #wildlife will mean that your post will appear to anyone who searches that term, even if they aren't already your follower.
Hashtags can also be related to special events. For example, there might be a surfing event taking place near your beach resort. Using the designated hashtag for a nearby event in your posts will give your resort exposure to people interested in that event.
Hashtags related to holidays such as #MothersDay and #NewYear, or geographic locations such as #London can also be useful.
Tag your location
Instagram also has a built-in function that allows you to mark the location of a particular post.
Tagging your posts with a location is also useful for encouraging engagement and helping people to discover you online. In one study, Simply Measured discovered that posts tagged with a location received 79% higher engagement.
Promote your posts
Instagram, like other social networks, also has various paid options to help you get your content to more users. If you are producing awesome content, why not share it? You can choose from a few advert types; photo ads, video ads, and carousel ads. For more information about Instagram advertising visit their advertising page. And, as Instasize point out as part of their 7 hacks to increase Instagram reach, you can also make the most of content that's already performing well by boosting it and increasing your reach.
Be engaging and personal
Tell a story, don't just sell your brand
The point of Instagram is to let images speak for themselves; as the old adage goes, "a picture tells a thousand words". Do you want to tell your potential guests how family-friendly your establishment is? Let a picture of a happy family enjoying your facilities do it for you.
Share stories other than your own brand's stories as well to create interest and entertain your audience. Think of instagram as an image magazine that people browse through frequently – tell them stories to captivate their interest. Share stories about your staff, guests, and locals. For inspiration take a look at what the Adare Manor Hotel did when a little girl left her toy rabbit behind.
Follow other users and show you care
Follow users similar to yourself and other hospitality businesses in your area. Do you run a restaurant? Follow people who love posting photos of food. Does your hotel pride itself on its interior design? Follow people with the same passion for design that you have, and interact with them by commenting on or sharing their posts.
Part of being social is not just talking, but listening. Pay attention to what your followers are saying, and share posts from other Instagram users when they suit your style. Sharing photos of your establishment that guests have taken is a great way to engage with the Instagram audience without looking vain.
Keep it interesting and fun
If your business is a game reserve, for example, it might be tempting to post image after image of yawning lions, but try to keep things interesting. Do a "baby animals month" and ask guests and followers to share their own images as well as posting your own.
Make use of the profile link feature
Instagram allows you to put a link to your website in your profile's bio (a short write-up about your business). Think carefully where you would like this link to go. Should it go to your website's homepage, a "book now" page, your website's photo gallery or somewhere else?
You could also change your link depending on any promotions you are running, and send people directly to a landing page dedicated to your summer package or Christmas special.
Don't worry about not being a pro
Instagram is not a magazine or billboard; people are not expecting airbrushed expertly-lit masterpieces. Rather, they are looking for an authentic image that conveys the feeling of your property.
And finally… keep it real
While you can read as many tips as you can find, the most important thing to remember when using social media, however, is to be honest. The power of social media as a marketing tool is that it allows people to feel a genuine connection to your business. Use your social media to communicate your property's special magic in your own unique way and you probably won't go wrong.