The hospitality world has suffered much more from the COVID-19 lockdown efforts than most. Frustratingly, businesses that managed to survive during the roughest months (far easier said than done) don't get the luxury of smooth sailing just because the harshest restrictions have been lifted in many countries. Prospective customers remain wary, and there's much work to be done to figure out what will be needed to engineer a full resurgence of the industry.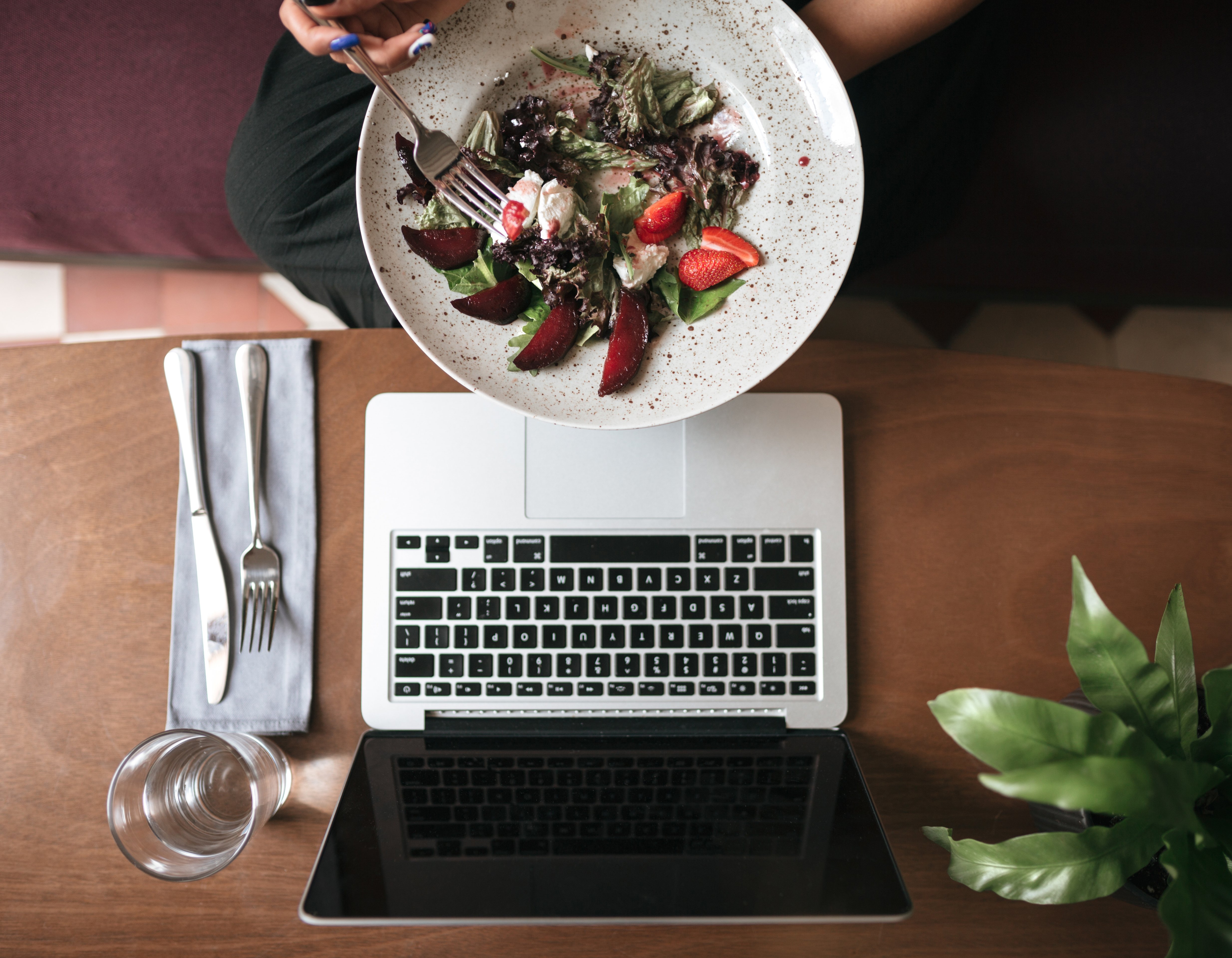 This is particularly true for restaurateurs. During lockdown, takeout food became the new norm (even moving upmarket across the board as companies adapted), and it's convenient enough to simply order food and eat it at home that restaurants continue to deal with limited interest and — worse in some ways — bookings that go unused. So what's the path back to success?
Well, it's partly a waiting game. The more comfortable people become with going out in a world with COVID-19 on the loose, the more eager they'll be to enjoy fine restaurant dining again. But it's also about adapting to a changing marketplace — and that means keeping up with the biggest tech trends. In this piece, we'll look at four worth considering. Let's get started.
Online reputation management
Social media has an immense amount of power in the hospitality industry. One glowing remark from a top influencer can cause a huge uplift in interest for the praised business, while a single negative incident given enough publicity can inspire the kind of public condemnation that can irrevocably damage a brand — and handling that power is complicated.
Not only do you need to know what to say to make the most of praise and mitigate the damage caused by criticism, but you also need to know what's being said in the first place. This isn't so easy. There are plenty of social media platforms in play, and millions of users (billions in the case of Facebook) whose words can affect your fortunes.
Due to this, simply being aware of the importance of social media and being willing to get involved with it is unlikely to be enough. The online reputation management field has grown to offer a solution. Deploying a system that can find, collect and analyse your reviews will give you an at-a-glance view of what people are saying, leaving you with all the information you need to start engaging with customers accordingly.
Complex loyalty programs
Customer loyalty always has been a key part of long-term business success, but it can be tricky to attract regular customers to a given restaurant. Part of the appeal is often the novelty of the experience: if you go to the same place repeatedly, it can start to feel less special, and you can grow tired of the food (no matter how delicious it may be).
Efforts to achieve repeat business have traditionally involved simple things like two-for-one coupons and general drink offers — but digital analytics and personalisation methods have made it possible to create much more complex loyalty programs that factor in what specific customers prefer (and what they might be interested in trying).
This does need digital accounts to be created for customers (to track ordering data, attribute it correctly, and build a mailing list for the lynchpin email marketing campaign), but that's relatively easy these days. Online ordering can go a long way, and providing a strong incentive for each customer to register online (perhaps a one-off 50% discount code) can do the rest.
Once the tracking system is in place, customers can be surveyed on their likes and dislikes, as well as any health requirements they may have (needing gluten-free food, for instance, or reduced sugar). Marketing efforts can then be personalised to provide offers hugely relevant to individual customers, making them much more likely to come in for repeat visits.
Online order placement
If restaurateurs don't want to offer delivery service, that's entirely fair: after all, any given restaurant might rely heavily on its atmosphere and service to properly showcase its quality, and cramming fine cuisine into a box to be unceremoniously dumped onto a plate can easily feel rather disrespectful. What's more, since food margins are often rather tight, wine service is a huge profit-driver (though it can go too far in that direction) — and it's vastly harder to sell wine when you're taking delivery orders.
That doesn't mean that it isn't worth taking general orders online. Online booking systems have been around for a long time, but they've improved significantly over the years, and it's possible these days to allow bookers to choose the food and drink items they want ahead of time — in most cases ensuring that they can eat promptly upon arrival and wrap up efficiently.
Given the recent glut of no-shows, this might sound like a bad idea, but this should only be done when payment is taken online at the time of ordering. If the customer doesn't show up, the restaurant doesn't lose any money — and if they do show up, they'll have a better experience. If you're running a restaurant, consider implementing this type of system.
Cloud-based management software
Dealing with cash registers has never been particularly convenient, and it's only caused more problems since systems have begun to move online. That's where cloud-based point-of-sale setups have become extremely useful. Combining smart equipment (IoT-enabled cash registers, for instance) with intuitive software, they make it much simpler and easier for old-fashioned restaurants to achieve digital transformation.
In a similar vein, kitchen management systems can overhaul back-office operations, improving upon traditional ticketing systems in all significant ways. So much miscommunication stems from misunderstood hand-written notes, misheard order statements, and mishandled information concerning everything from meal ingredients to stock totals.
It may be expensive to pivot from legacy systems to modern solutions, but it's necessary for any restaurateur who wants to build for the future and achieve a competitive level of service. It's difficult enough to compete with online food sales without technology on your side.
Now, these tech trends are already familiar to some restaurant owners, but the key point is that they're still unknown to many — and the wider restaurant industry still has a lot of work to do to fully move into the internet era, despite how many years have passed since it reached the mainstream. Consider how many eateries still don't have websites, or even their own online menus.
But what is nascent today will become mainstream tomorrow. As time goes on and website builder software becomes ever more affordable and accessible, these trends will become commonplace throughout the wider restaurant industry.



About the Author
Rodney Laws is an ecommerce expert with over a decade of experience in building online businesses. Check out his reviews on EcommercePlatforms.io and you'll find practical tips that you can use to build the best online store for your business. Connect with him on Twitter @EcomPlatformsio.