These days, anyone with a smartphone, internet connection and an opinion is a potential food critic, heaping kindness or criticism on your restaurant for the world to see.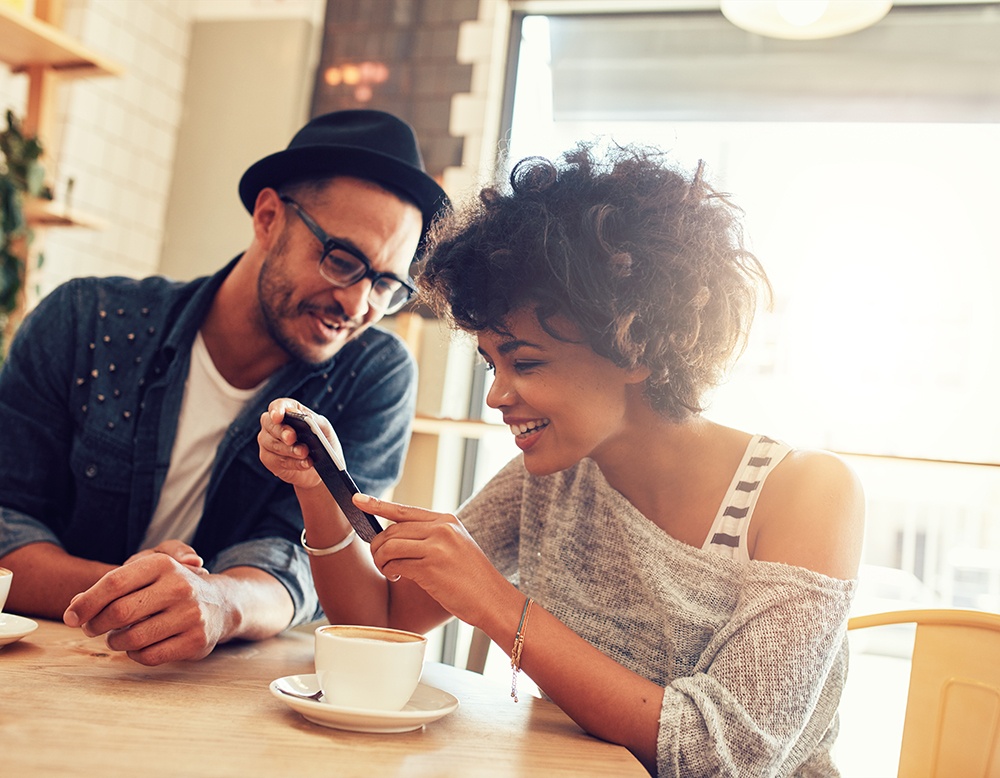 Results from BrightLocal's 2016 research revealed that 84% of consumers trust online reviews as much as personal recommendations, and 90% will read up to ten reviews before making a decision to visit or not. This, coupled with an ever-growing variety of trusted platforms that accommodate customer reviews, means that online reputation management is becoming more and more crucial for the long-term survival of all restaurants, regardless of size.
Platforms like TripAdvisor and Google continue to streamline the review submission process, and are placing an increased focus on restaurant reviews in the user journey. If anyone has left you a review online, these ratings are very likely to show up as soon as someone searches for your restaurant.

Unfortunately, leaving it up to your guests to post reviews online of their own accord might not result in your online reputation being an accurate reflection of the experience you provide, as guests will often only go out of their way to review an establishment that has either fallen far short of or exceeded their expectations.
The good news is that GuestRevu has found that when asked directly for a review, it is the guests whose expectations you did meet who are happy to oblige. But how does this affect your bottom line?
A Harvard Business School study showed that a one-star rating increase on Yelp can result in a revenue increase of 9%
Even just a half-star improvement on Yelp's five-star rating system makes it 30 to 49% more likely that a restaurant will be fully booked during peak hours
This means that your revenue is directly impacted by how well you actively manage your reputation. But where to begin? Below, we take a look at three simple steps to a sterling online reputation for your restaurant.
1. Getting the lay of the land
What are people currently saying about your restaurant? Do a Google search and trawl through as many review sites as possible to get a clear understanding of how your business comes across to the world, focusing especially on the first page of results. Some major review sites include Yelp, TripAdvisor, Google, OpenTable, The Fork, Dining City, Gayot, Zagat, Zomato and Foursquare.
This will show you if there are any glaring issues that you need to address urgently.
Next, do a search for your closest competition and make sure you're not missing any opportunities. These could include strengths that you share, or areas where you know you outperform them but maybe your customers don't know about. Do you serve the best pizza in town? Make sure your front of house and kitchen staff know what to improve on and where they are exceeding expectations.
Tips:
Set up a Google alert so that you receive an email whenever your restaurant is mentioned online
Improve your Search Engine Optimisation (SEO). Search for things in your area that travellers would potentially search for, like attractions, accommodation and so on. Do you feature in the results? If not, improve your web content to include mention of these, increasing the likelihood that Google pulls up your restaurant as a result
Once you have a better idea of where you stand, you can then focus on enhancing your reputation.
2. Improve your online reputation
Just ask
According to BrightLocal research, "7 out of 10 consumers will leave a review for a business if they're asked to". With some gentle prompting, you'd be surprised at how many customers will take the time to write a positive review. Send a follow-up email kindly encouraging customers to write a review, create a business card to hand out with the bill, and train staff to casually mention that, if the customers had a great experience (they'll be able to tell), your restaurant would appreciate an online mention.

Remember, if you don't ask, the answer will always be 'no'.
Harness the power of social media
You can also use your social media channels to ask customers to share positive feedback or favourite moments. But to make it fun and interesting, why not run a social media competition offering discounts or freebies for the most creative food snap, for example.
Social media is a great way to make social proof work for you. People will be far more inclined to visit if they see what a great time others are having, and this creates a knock-on effect that you can leverage off.
Beyond encouraging others to tag your restaurant, make sure you post high-quality imagery of your finest dishes to get people drooling. At least the content you post is in your control.
Offer a signature dish or service
Think about those times you appreciated food or an experience enough to snap a pic or video and share on your social channels – could you harness this for your restaurant? It could be a signature dish, special feature or weekly event that no one else offers.
Businesses that have successfully done this have hit the online marketing payload. Set yourself apart from the rest, and you'll open yourself up to glowing reviews and positive promotion.
Re-post positive reviews
Utilise all available channels at your disposal to re-post positive reviews, and thank consumers for taking the time to write them (more on dealing with reviews below). Create a review page on your website, dedicate one social media post a week to reflect on good reviews, and even use your own premises if you can.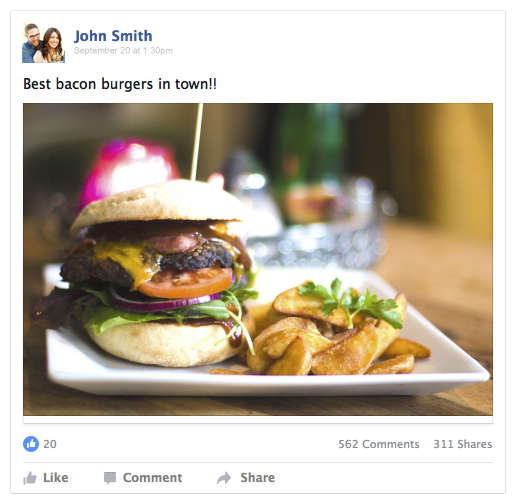 Founder of First Page and online marketer Jeanna Barret shares an effective example: "Recently I ate at a brewery in Guerneville, California that had a chalkboard on the wall of their bar with one positive and one (funny) negative review from Yelp. The chalkboard showcased the positive side of their restaurant, but also made light of how ridiculous some online reviews can be. It showed the restaurant had clout, but also humour, and made me like the place even more."
3. Managing your online reputation
Using trusted reputation management software
By now you might be reading this and thinking, "This sounds like a lot of work." But it doesn't have to be.
A solution like GuestRevu's reputation management tool can help by collating reviews from a selection of top review sites, and notify you whenever your restaurant is mentioned.
It can also help you generate customer feedback with custom surveys, monitor the reputation of your competitors, and track the performance of your staff and managers – all on one convenient dashboard. This certainly goes a long way towards taking the headache out of your job.
Responding to reviews
Perhaps the most important aspect of managing your online reputation is how well you respond to reviews, both good and bad (especially bad).
Taking the time to respond to good reviews might seem pointless, but has important benefits – not only does it encourage loyalty and turn those customers into brand ambassadors, but also leaves a positive impression for other potential customers scrolling through the reviews.
When dealing with negative reviews, it's essential that you don't get defensive or angry. First, read the review thoroughly to make sure you understand all points made. Respond in a timely, respectful way that addresses all of the customer's concerns.
Dealing with fraudsters and blackmailers
While bad reviews are almost inevitable, you might also come into contact with unscrupulous individuals who write fake negative reviews in the hopes of gaining a free meal or bill reductions.
If you believe the review is purely malicious, report it to the admin team on whatever platform it's posted on (most will allow you to do this). If justified, you can also write a well-worded response clearly outlining why the particular review is unfounded, so that other potential customers are made aware you are not at fault.
Managing your social media channels
Don't let your Facebook page gather dust. If you can't be bothered to maintain it, why should customers bother interacting with you? Since January 2016, active social media users on mobile have grown by over 30%. That's an extra 581-million users.
People are interacting online, and you need to be there with them. Social media is also a great place to monitor what people are saying about your brand.
As you can see, managing your online reputation is incredibly important if you want to stay afloat in a highly competitive environment. Start by getting the lay of the land, move on to building a positive reputation online, and then manage it effectively with the tools available.
One of the best tools available to you... are the reviews themselves! Find out more about using great reviews as social proof - click the banner below to download our free ebook.