Whether your business is part of a multinational chain, an independent boutique, or a small portfolio of aparthotels, the core product all accommodation providers are selling is a place for your guest to stay away from home.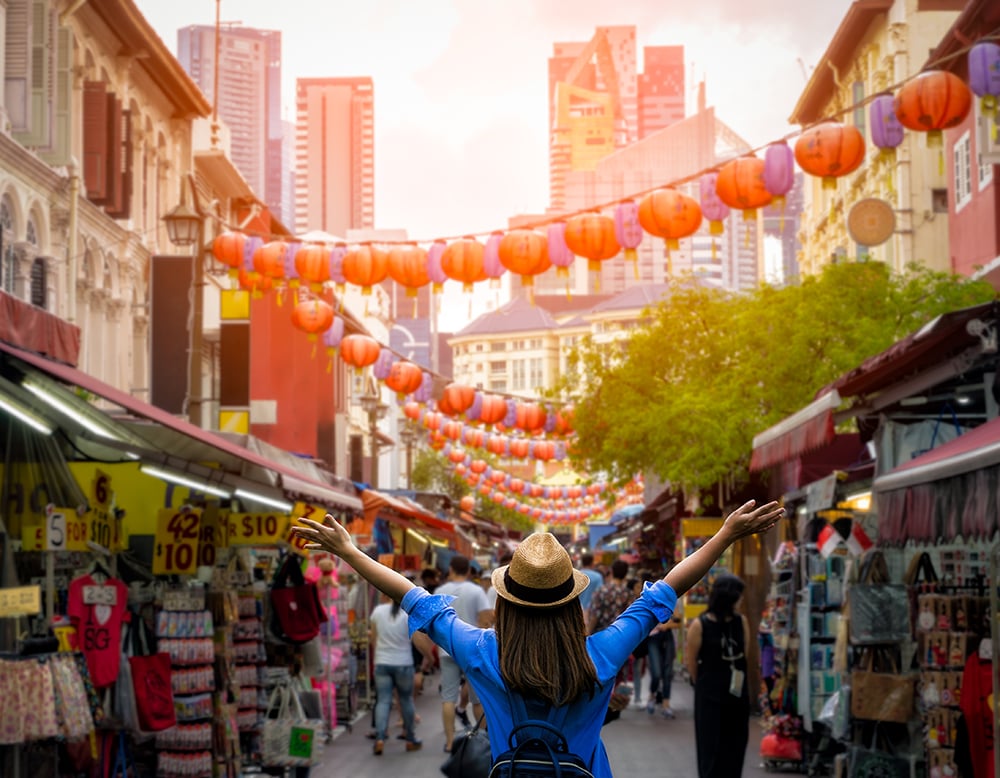 This means, however, that hospitality marketers need to address language, culture, and many other barriers in order to appeal to both local and international travellers. And, there is plenty of room for error, from mediocre or even cringe-worthy translations to poorly localised content marketing.
In this article, we'll discuss three barriers that a localised marketing strategy can help your business overcome.
Barrier #1: Your carefully-crafted marketing message getting lost in translation
Many hospitality marketers mistakenly believe that simply translating content from one language to another is something a machine can do, which is why they often use Google to translate their content. What they end up with is a literal translation that totally misses the mark in regards to cultural appeal and semantic accuracy, and marketing materials that are bland at best and at worst offensive.
By relying on automated or cheap translation services, one also misses the point of localisation, which is to convey the nuanced meaning of the content and make it easy to understand by the target audience. Obviously, this goes beyond just translation, because, for example, translating an idiom from one language to another is very risky.
This is why any hospitality business's localisation strategy should include professional translation by local experts for the following kinds of materials:
Websites
Applications
Online booking systems
Printed and digital marketing materials
Brochures
Location guides
Translation should not be an afterthought, and may present one of the biggest hurdles in your localisation strategy. So, budget and plan accordingly, and make sure you vet your translation service providers using review websites such as PickWriters.
Barrier #2: Not communicating effectively with international audiences on social media
From choosing which social media platforms to have a presence on, to deciding what language and even what hashtags to use, localisation shouldn't be overlooked when maintaining your brand's international social media presence. Most international hotel chains have a well-established presence on popular social media networks like Facebook and Instagram. This allows them to connect with potential customers, reach more people, and promote local deals easily.
However, limiting your social media presence to these channels can be a bad idea if you're looking to attract international business in certain countries. Here's why:
Facebook, Youtube, Twitter and many other social media sites are banned in China by local authorities, so you won't reach your customers there with these networks
Even in countries where US-based social media platforms are not banned, other channels have found significant success among local audiences. For example, Statista estimates that only 35 percent of Russians have an active Facebook account. The usage of Instagram is even lower, estimated at 31 percent. Clearly, using these sites to market your hotel there isn't the best idea considering that the local social platform, VKontakte, is the most widely used, with about 61 percent of locals having an active account there.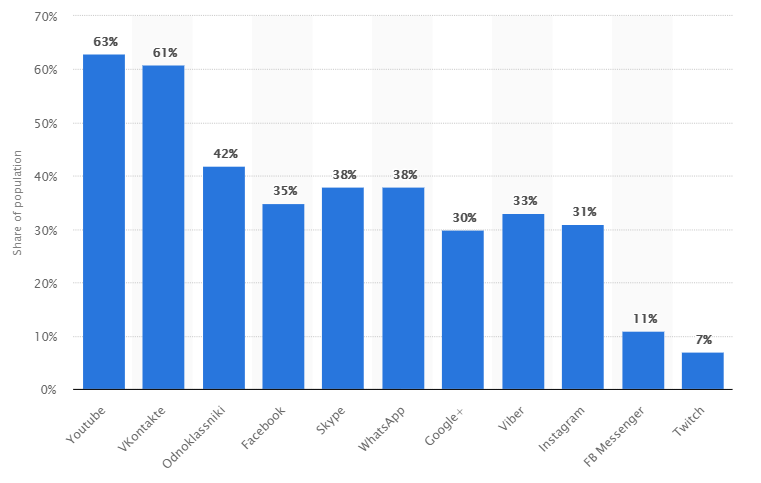 Choosing the right social media platform to market your business on is an important step in your localised marketing strategy, but not the only one.
Businesses serious about having an effective local presence should also consider hiring local social media managers to answer questions from customers and share localised content to continuously build your business's presence. Crucially, this should be done in the audience's native language, by a native speaker.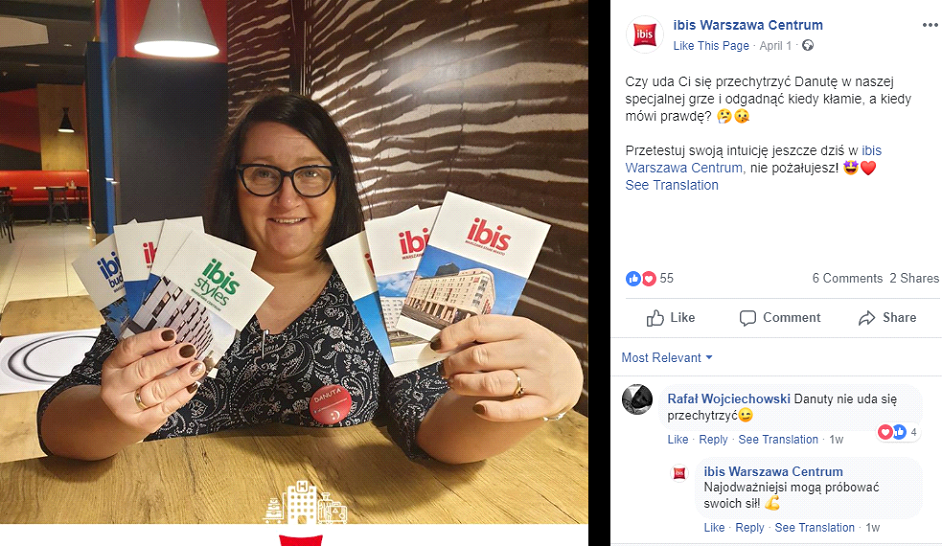 For example, Ibis Warszawa Centrum is a part of Accor Hotels located in Warsaw, Poland. The hotel has a Facebook page where they post content, and even respond to user comments, in Polish (and often in English, too).
Using hashtags is another way to encourage local engagement on social media posts, especially on platforms like Twitter and Instagram. For example, Hilton Hotels has hashtags for their properties around the world, and even encourages guests to share their content with the #RightHere and #ShareMyHiltonPic to "show us the world when you travel". They also arrange their stories by location to make it easy for locals to find content relevant to them.
As both Hilton and Ibis Hotels show, adding a localised hashtag, like a city name, can help you to increase the visibility of specific hotels and marketing campaigns, and attract travellers who are considering travelling to Morocco or El Jadida, for example, as well as encouraging locals to share their own content in these areas and their engagement with the brands as well.

Search for local hashtags using online tools to determine the ones with the highest traffic to use. For example, the results for #Amsterdam from Hastagify.me include the most popular language used, popularity across social media, related hashtags, popularity trends, influencers, and more.
By using these social media localisation techniques, you can increase the effectiveness of your marketing campaigns and target customers in specific areas.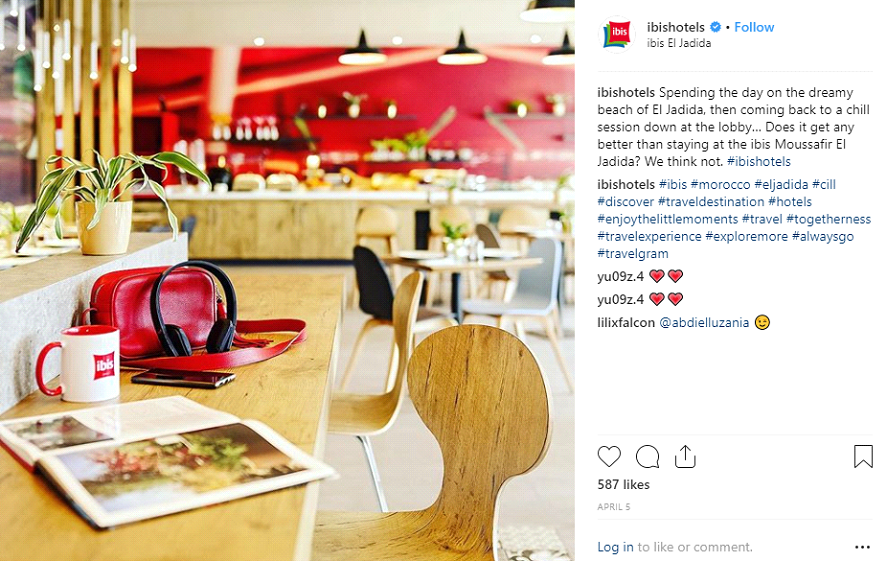 Barrier #3: Your special offers aren't locally relevant
Another important thing to consider is the local relevance of your special offers. We have spoken before about the importance of personalisation, and tailoring your marketing message to the people who will receive it, and this is especially relevant when it comes to tailoring messages to recipient's locations.
In other words, to maximise the effectiveness of your digital marketing, you need to provide your potential customers with offers they will find relevant. For example, if you are running a weekend getaway special, make sure you're only sending your email about it to people within driving distance.
If a registered customer visits your hotel's site, browses the offers for a specific city or country, but leaves without converting, then this could mean that they are currently considering multiple options or thinking of travelling in the near future.
To encourage them to make the decision, you could send them send them emails featuring content localised to the areas they appeared to be interested in visiting, such as:
Price updates
Encouraging emails to return and browse more
Guides to cities/countries that the customer showed an interest in
Once your guest has booked with you, you then have the opportunity to send even more useful localised content. For example, Accor Hotels sends guests a guide with helpful tips like emergency numbers and contacts of car rental services for the city they have booked to stay in.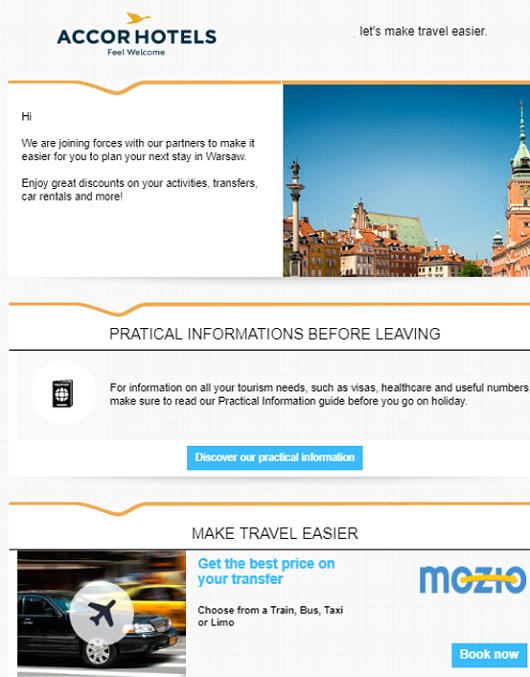 The Bottom Line
Localisation works because it increases the customer-centredness of your marketing, which is something that you must do to survive and thrive in the highly competitive hospitality industry. if you can overcome the barriers mentioned above, you will be well on your way to localising your marketing materials and connecting more deeply with your customers – regardless of the location of your hotels.
About the Author
Elisa Abbot completed a degree in Computer Science. She finished her study last year but is already a true expert when it comes to presenting a text in a creative and understandable manner. Elisa is thirsty for knowledge and is always on the lookout for tips to share with her readers. Also, she's a regular contributor for writersquad.co.uk