In an economy where travellers are faced with seemingly endless options for where to stay, where to eat, and what to do, making sure that you are your guests' first choice has never been more important. But how do you ensure guests' loyalty to your brand? For many, the answer lies in loyalty programmes that reward guests for return visits and money spent.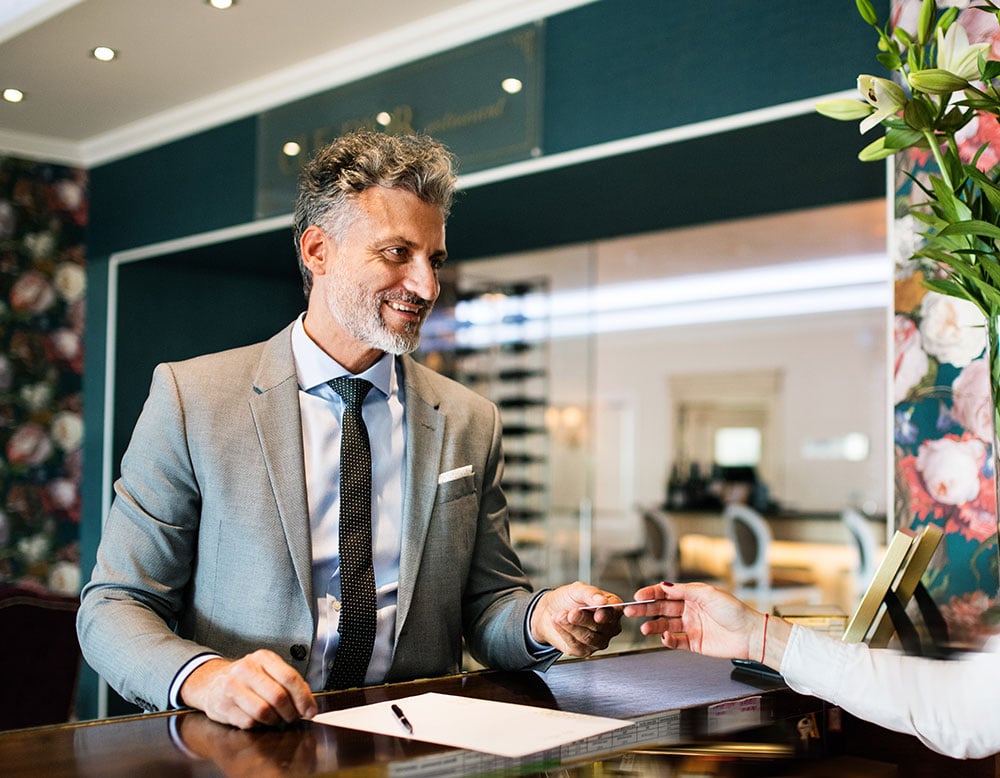 This month, we look at articles from multiple sources that try to answer the pressing questions the hospitality industry is asking about loyalty programmes.
Since the 18th century, companies have been offering their loyal patrons tokens and stamps that can be used for future purchases, making it more economical for visitors to keep coming back again and again rather than shopping around. But, as Smile.io point out in their History of Loyalty Programs, things have changed a good deal since the stamps of the 1700s, and since American Airways paved the way for today's loyalty programmes with its Frequent Flyers programme, the information age has blossomed and transformed the way travellers shop. Which begs the question: How relevant are loyalty programmes in a modern economy, and should properties still be using them?
According to Phocuswire, programmes that promote guest loyalty are still highly relevant, though they are changing. It's no longer necessarily enough to offer loyal guests room upgrades and extra nights of accommodation. Which leads us to ask: Are these programmes changing quickly enough, and are guests getting what they want?
Read the full article at Smile.io >>
Read the full article at Phocuswire >>
If room upgrades and extra nights aren't quite what guests are looking for, then what is it that guests want from a loyalty programme? When Oracle asked travellers around the world what influenced them when choosing loyalty programmes, one factor came clearly to the fore: choice. Of those that completed Oracle's global survey, 61% want to choose their rewards and 52% want to see more reward options, while 20% didn't join a loyalty programme at all because the rewards were of no interest to them. But, as Oracle also points out, being able to choose rewards is only valuable when guests understand how those rewards can be redeemed.
Research done by J.D. Power arrives at the same conclusion — almost half of loyalty programme members don't understand how their points are earned or how to redeem them, and it's harmful for properties who offer these programmes, since guests who are earning and redeeming their benefits consciously are often far more satisfied with the offerings than their confused counterparts.
So, what does this mean for the future of hotel loyalty, what new options will hotels be able to offer their guests, and how will they help guests understand their loyalty programmes in simple terms?
See more survey data and insights at Oracle >>
View full press release at J.D. Power >>
The first step, InterContinental Hotels Group's Dave Canty tells Travel Weekly, is going to be making sure that guests know about loyalty programmes and know how they work.
There are two parts to any reward programme — earning points, and redeeming them. Once properties have taken the efforts to make sure guests know about loyalty programmes and what they can do to earn points, it will be time to look at what they can be redeemed for. And, as mentioned before, room upgrades and extra nights simply won't cut it any longer. But what else is there that properties can offer?
According to [r]Dialogue, loyalty programmes in hospitality are at an advantage in being able to offer guests more than just a quid pro quo exchange of points for something tangible. Rather, there is the opportunity to add benefits in the forms of, for example, personalisation, online or self check-ins, access to uncapped or faster WiFi or member-designated areas and so much more. And when it comes to the redemption of the points themselves, providing benefits beyond the hotel room can include using points for specials at restaurants, spas and activities that your property provides, or with local businesses that your property associates with.
See full article at Travel Weekly >>
See full study summary at [r]Dialogue >>
Perfecting your loyalty programme is no easy feat, as the articles above have shown, but it's not impossible, as Conde Nast shows with this list of the best traveller loyalty programmes out there.
From offering clear and simple reward programmes, to offering air-miles, late check-outs, or guaranteed rooms even if you're booking at the last minute, these loyalty programmes show what can be achieved by properties who take their guests' loyalty seriously.
See the full listicle at Conde Nast >>
Want to make sure that you're getting personalisation right at your property? We've got the perfect checklist for you! Click on the banner below to download The Essential Personalisation Checklist.