Some people love them, others detest even the thought of them, but whichever side of the fence you sit on, there can be no denying that communal spaces are gaining in both popularity and profitability.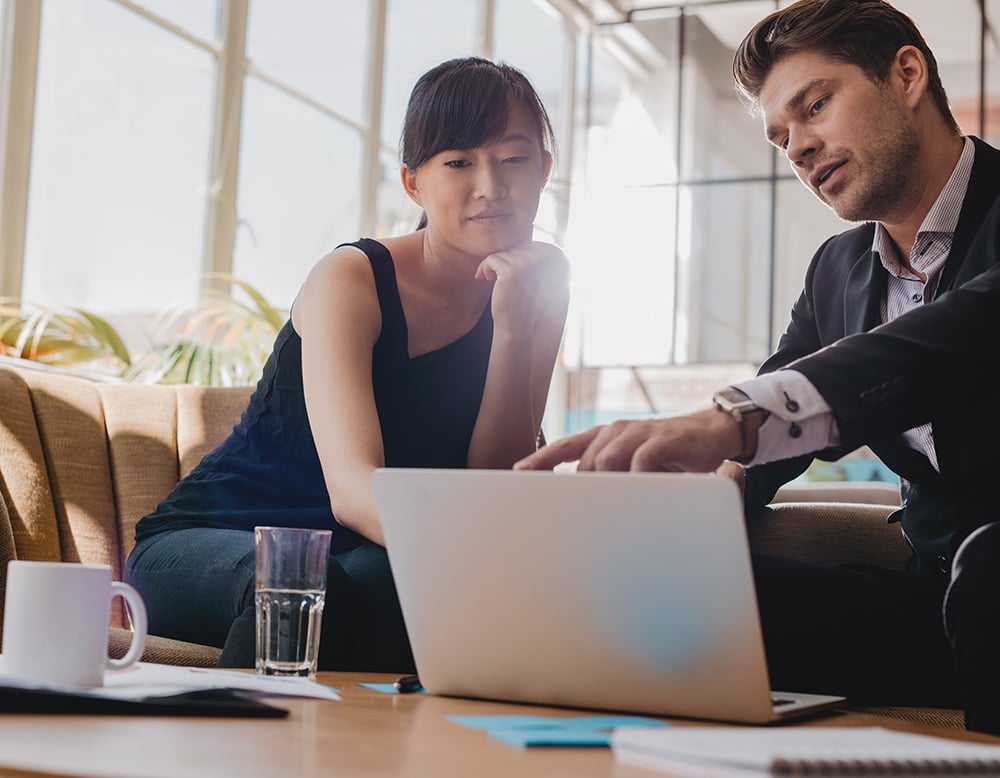 This month we look at why hotel lobbies are transforming into coworking spaces and becoming the hubs of their communities.
Is the concept of communal spaces in hotels really all that new?
"Walk into a hotel lobby and you may notice something unexpected: People. Not people checking in, or waiting for someone to arrive or hustling to the elevator. No, people sitting, working and socializing." — Talya Minsberg, The New York Times
As Talya Minsberg points out in her article for The New York Times, lobbies around the world are no longer restricted to hotel guests, but are becoming communal areas where a wide range of people are able to make themselves comfortable enough to either work or relax. However, as Jonathan Humphries of HoCoSo points out to Serviced Apartment News, a vibrant and social lobby is really more of a reincarnation than a new concept.
"When I started travelling internationally as a consultant in the mid-1990s, mobile phones were just starting to become available and international calls were extortionately expensive... Consequently, hotel lobbies I visited in the likes of Moscow, Lagos, Vienna, and Manama, were a meeting point - a place for like-minded souls to share travel stories over a drink in the bar, lunch with clients, dine with colleagues, and meet people from the local community." — Jonathan Humphries, HoCoSo
Read the full article at The New York Times >>
Read the full interview at Serviced Apartment News >>
What do hotels have to gain from investing in communal working spaces?
When you consider that coworking and flexible spaces are "the primary growth drivers within the office market", with JLL reporting growth of 23% year-on-year since 2010, it's clear that there is an opportunity to capitalise on the growing trend of communal spaces, and JLL's Lauro Ferroni points out that hotels are in a prime position to do so.
"From a hotel standpoint, it could be a big opportunity. Coworking is in high demand, so any thoughtful attempts from hospitality operators to capture some of that demand are likely to be fruitful." — Lauro Ferroni, JLL
Recent findings from the American Hotel and Lodging Association's bi-annual Lodging Survey confirm that an increasing number of properties are already taking up the coworking mantle in particular, with 10% of luxury, upscale and midscale properties already accommodating this fast-growing sector.
"Fostering community amongst travelers is increasingly important and hotels are recognizing the desire to create functional shared spaces." — Hospitality Technology
Read the full report at JLL >>
Read the full press release from JLL >>
Read the survey summary at Hospitality Technology >>
Why are hotels ideally placed to provide communal and coworking spaces?
What is it that makes hotels the perfect candidates for providing communal working areas? As both Jena Tesse Fox of Hotel Management and Tom Carroll of JLL explain, from the amenities that they are already able to provide, to the excellent hospitality and service that is their reason for being, hotels are designed to make guests feel at home, making them an environment already well equipped for co-working spaces.
"The range of hospitality services a hotel can provide that a traditional office simply can't. While a shared desk space might offer access to coffee, even a limited-service hotel can have a grab-and-go market for quick meals, while full-service hotels can let workers bring clients right into an upscale restaurant for lunch before reviewing a presentation in a lobby niche over coffee or cocktails—all of the revenue remaining in-house." — Jena Tesse Fox, Hotel Management
"There's a natural confluence between coworking and hotels. The hospitality industry is all about providing high-quality service and amenities to create a good user experience – and that's what today's workforce is increasingly coming to expect from the spaces they work in, whether that's a traditional office, a hotel lobby or a coworking outlet." — Tom Carroll, JLL
Read the full article at Hotel Management >>
Read the full press release from JLL >>

What do you need to be doing to get communal spaces right?
As Samuel Wich of Ecole Hôtelière de Lausanne points out, "a successfully-run coworking space can be a great way of getting more people to interact with your property, spend more time on-site and eventually generate more revenue." But what does a property need to provide in order for their co-working areas to be successful? Tom Carroll from JLL explains that having the space on offer is just not enough, and Steven Upchurch from Gensler agrees.
"It's about more than simply providing a convenient place to work. Coworking areas need to be able to create the right environment which fits with both the hotel's brand and the needs of people using the space to deliver a successful service." — Tom Carroll, JLL
"So, what makes a great hotel lobby experience? There are a few key elements: Accessibility and visibility… A mix of fluid, functional spaces that cater to all types of travellers… [And] seamless, integrated technology." — Steven Upchurch, Gensler
Read the full article at Ecole Hôtelière de Lausanne >>
Read the full press release from JLL >>
Read the full article at Gensler >>
While communal spaces may not be every hotelier's cup of tea, and will certainly not fit with every hotel's brand and experience, co-working is a trend that is hard to ignore, and there is no denying that the hospitality industry is perfectly poised to provide the spaces that modern travellers and communities want to work in.