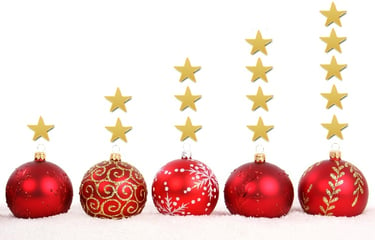 High season means high numbers of guests and the potential for high numbers of reviews, but why should you care about the reviews when you are running around like a mad thing trying to take care of the guests?
The online space is important to all businesses, but it is especially important for hospitality businesses. Your customers are travelling, and the easiest way for them to get an idea of what you are like before they decide to come for a visit is for them to do some research online.
It is for this reason your presence in the online space cannot be neglected, and online reviews are one of the most important aspects of this presence. If you can get a few reviews coming in over the busy peak season, they can give you a boost going into next year.
The reviews themselves
When planning a trip, most people do a fair bit of research, and the vast majority of the time that involves finding out what others thought or your property.
In a recent survey, TripAdvisor discovered that half of their users won't even consider booking a hotel without any reviews, 79% of TripAdvisor users read a minimum of 6-12 reviews before they chose a hotel, and 76% said that user-posted pictures influenced their decisions.
Additionally, the influence and popularity of online reviews is consistently growing. In fact, a 2015 survey of TripAdvisor users found that 86% of TripAdvisor users would recommend using TripAdvisor as a resource to others who are planning trips.
TripAdvisor ranking isn't just influenced by the quality of your reviews, but also by how recently you were reviewed and how many reviews you have received.
The holiday season is the perfect time to get a decent number of reviews under your belt, and, by doing so, give you a chance at improving your TripAdvisor ranking.
What you can do with them
While getting a decent number of good, recent reviews is valuable on its own, there is also plenty that you can do with these reviews throughout the year.
Use your guest reviews to inspire your social media
Your social media is another part of your online presence that you cannot neglect, and you can use your reviews to boost your social media. Take good reviews and share them on your social media platforms, or get a little more creative and use them to inspire your social media content.
Do guests frequently mention how gorgeous the view from the first floor balcony is? Take a photo and post it. Did someone rave about your barman's excellent cocktails? Get him to tell you a couple of his cocktail-mixing tips to share on your social media channels.

If you want to know more about how you can use your reviews on social media, don't miss our great download:
The Hotelier's Guide to Social Proof Marketing
Use insights to update the content on your site
Guests will often notice things that you haven't, or will love something that you didn't think was such a big deal.
Are guests consistently impressed with the decor in your lounge? Add some more pictures of the lounge and maybe a sentence or two about what inspired the decor and how it makes you special. It is often the little things that will make you stand out from your competition.
Use what you learn to better your service throughout the rest of the year
Negative points and shortfalls of your property are likely to become more noticeable to your guests over the high season. For example, if your kitchen has a tendency to wait just a little too long before they change the oil in the chip-fryer, this won't go unnoticed with the increased numbers of diners coming through your doors.
During quieter times of the year, small mistakes like this can happen without you knowing, but with the increased numbers of guests and reviews over high season they will be more likely to come to your attention. Use this microscope to help you to improve your service and offerings throughout the rest of the year.