Although organisations of any kind can increase brand awareness and attract new customers with social media, businesses that cater to travellers have an edge because of the nature of the services they offer.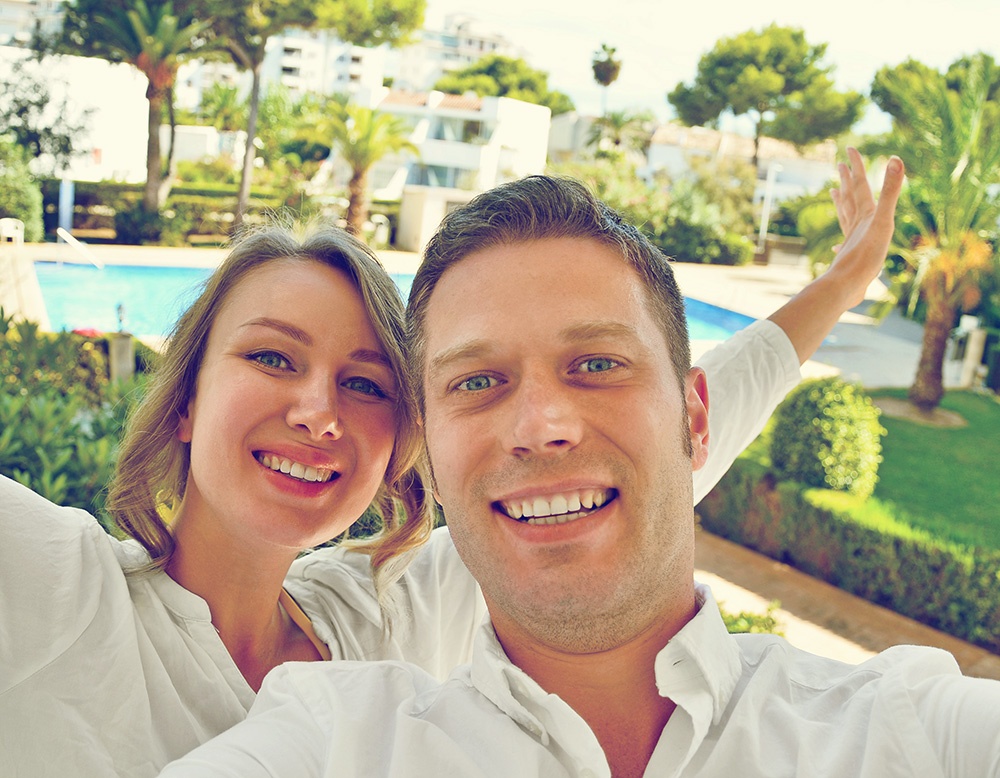 People love to get away from it all. They also love to tell everyone on social media about their experiences when they're getting away from it all.
I know this to be true from viewing the posts of my friends and colleagues on Facebook, Twitter and Instagram. Through their words and images, I've seen where they've been, what they've eaten, what they've done, and more.
Customers' compelling urges to show and tell are a boon to your hotel business.
Social media users willingly become self-made marketing representatives for your brand — and you don't have to pay them a dime.
But that doesn't mean you can sit back and let them do all the work. Maximising the potential marketing benefits of guests' social media activity requires effort on your part, as well. Here are four tips for making the most of your social media efforts.
1. Make sure your business information is in excellent order
When your guests tag your social media page in their posts, you'll want to ensure you facilitate a positive first impression when anyone visits your page.
Have you crafted engaging descriptions on your profiles?
Have you completed all the fields in your social media profiles so customers can find out more about you and easily contact you?
Have you checked to see if your NAP (name, address, phone) information is consistent across all of your social media accounts and everywhere else it appears online (i.e., Yelp, TripAdvisor, Google My Business, etc.)? SEO experts believe that if your NAP has discrepancies across the web, Google might display inaccurate information, or it might omit your business from search results entirely.
2. Show good manners
Speaking as a customer who has taken to social media to praise deserving businesses, I know how it feels to make the effort and receive no acknowledgment. Although a mom-and-pop vehicle repair shop might get a pass on not responding to a customer's social media posts, you're in an industry in which guest appreciation is essential to survival. Seize the opportunity to expand on your guests' high opinions of you by replying with a "thank you." Not only will you validate the goodwill they feel for your business, but also anyone that has viewed their posts will see that you value your customers.
3. Shine the spotlight on user-generated content
Share glowing guests' posts and retweet their tweets to get more mileage from the accolades you've earned. Doing so will enhance your brand's credibility as your followers and visitors to your social media pages see what real people are saying about you. According to the 2018 User Generated Content (UGC) Report, 75 percent of the survey's respondents said UGC improves a brand's authenticity. When you share content generated by satisfied customers, people have more than just your company-generated posts to help them assess the quality and value you deliver.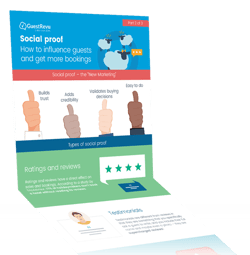 Download our handy infographic pack to learn more about making user generated content count
4. Build buzz with a branded hashtag
This can be particularly helpful if your business uses Instagram and Twitter. By creating a hashtag specific to your brand and encouraging guests to use it in their posts, you will more easily be able to track mentions of your business (even when people don't tag your account in their posts). Branded hashtags also make it easier for potential customers to find what people are saying about your hotel on social media.
However, before you start actively using and promoting a branded hashtag, do some research to make sure another company isn't already using it in its marketing efforts. If a hashtag has been registered as a trademark, you might find yourself in legal hot water.
Seizing the power of social media show and tell
I'd be remiss in not reminding you that one very mission-critical component has to be present before any business can expect to benefit from social media word of mouth: Delivering an exceptional customer experience. Without that as a priority, you could find yourself doing damage control online instead of nurturing a solid foundation of goodwill.
Another point to consider is that embracing the brand-boosting benefits of social media mentions is just one activity in a very full and dynamic itinerary. If you're struggling with how to align your social media efforts with your marketing strategy and business goals, consider enlisting the help of a reputable internet marketing firm.
Dawn Mentzer is a contributing writer for Straight North, one of the leading Internet marketing firms in Chicago that provides SEO, PPC and web design services. As a solopreneur and freelance writer, she specializes in marketing content — and collaborates with clients nationally and globally.