With an impressive background in the hospitality technology field behind him, including positions on the boards of companies such as Blue Runner Solutions, Click Travel, Guestline and GuestRevu, Phil Davidson knows all about the capabilities and capacities for technology in the international market. We had a chance to speak with the tech guru about the role that technology plays in providing better guest experience, as well as promoting hospitality in developing countries.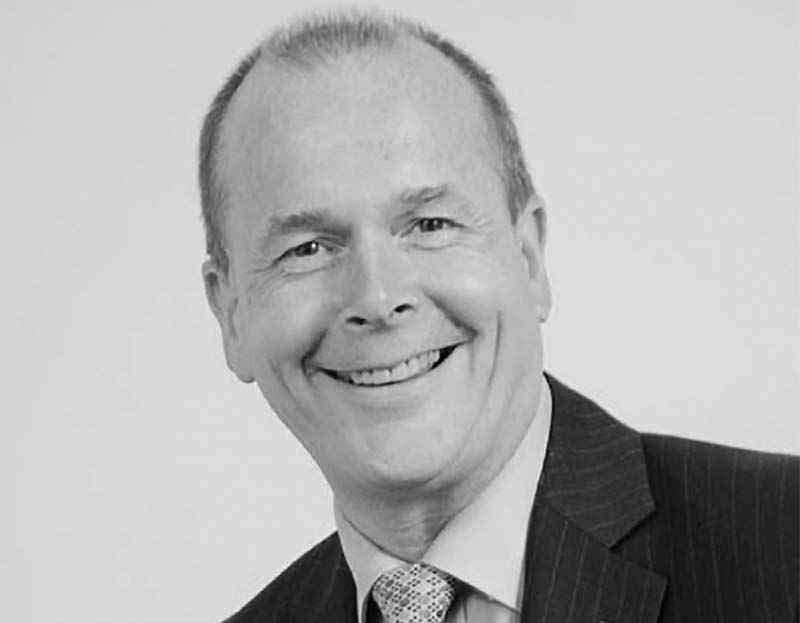 Where did you begin in the hospitality industry?
After working in hotels and pubs to earn money as a teenager, I started a full-time role with Thomas Cook Travel once I left college. Selling holidays on the High Street in Oxford was all about customer service, as many tourists would come into the branch asking about local details or changing travel tickets, and there was not a lot of technology to help in those days so it was all done face-to-face or on the telephone!
I could see that there was a market for technology in the industry, so I then moved on to selling systems to travel agents to make their lives easier, reduce paperwork, and connect to airlines. Hotels and car-hire companies followed very shortly after.
What is your position now?
I sit on the boards of a number of hospitality technology-related businesses, including GuestRevu, that focus on simplifying the booking process, increasing bookings, and improving customer satisfaction.
Having been involved with many hospitality tech businesses, do you believe there are any particular aspects of a product or service that all good hospitality technology solutions have in common?
People and product — if you have great people, then they will deliver great product and great service.
Often someone will have a brilliant idea for a great product, and will go into development, only for the process to fizzle to a halt because there wasn't a team behind it. A great product is, of course, vital, but it's the people that push it forward.
It's all about great people working together towards a great product, and if the people and products work together to deliver more revenue for hoteliers, it becomes a virtuous cycle with the company getting more customers, and everyone being a winner.
There is often a lot of technology, such as property management systems, that guests never see, but which hotels use regularly. What role do these technologies play in the guest experience?
So much technology revolves around guest relations, whether it's through managing their bookings, accommodating their requests, collecting their feedback, or monitoring and encouraging their reviews. It makes it hard to incorporate just one technology, because they are so interconnected, and I would say that hotels that have an open platform that allows for a number of guest-facing and back office solutions to connect are improving their guest experience and, ultimately, increasing guest loyalty.
From another viewpoint, guest reviews have become increasingly important over recent years, and so any technology that allows hoteliers to find a balance where they're able to make the most of good reviews and learn from the bad (whether that be surveys that guests see or reputation management software that guests aren't in direct contact with) will help hotels continually improve on the experience that they provide.
Does technology help hotels in developing regions to compete on a more even playing field with hotels in developed areas?
Absolutely it does, and as the distribution and review landscape has widened, it has become more important than ever for hotels in developing regions to be technology-aware in their approach.
Often in the past, cost has prohibited developing regional hotels from keeping in step, however the advancement of Software as a Service (SaaS) models allows them to take on technology, since the pay-as-you-use pricing structure is more affordable. This means they have access to the same technology as their counterparts in developed countries, minimising manual processes and giving guests more choices in terms of reliable accommodation, destination and experience.
Do you think hoteliers in different regions have different needs when it comes to hotel technology or finding the right tech partner?
No, I really don't, unless there are specific local online travel agencies or tourism authorities that they need to link up to for bookings or reviews. When it comes to property management systems, yield management, distribution, digital, central reservations systems, content management systems and so many other forms of technology that revolve around bookings and management, then the needs are very universal. Whether they're being used in different regions, or different types of accommodations, these technologies have undeniable benefits in terms of streamlining operations, informing operational decisions, increasing bookings, and maintaining high standards of customer service.
This is evident by companies such as GuestRevu being used in 32 countries worldwide, and Guestline on 4 continents, with the same fundamental software platform.
What's the best hotel you've ever stayed at and why?
Palm Island in the Caribbean was all about the unspoilt quiet sandy beaches and blue clear water that you could swim in without being disturbed. The service was amazing and we really were very spoilt! With excellent food and drink in bountiful supply, we could not have asked for a more relaxing break.
When staying in a hotel, I don't want to feel as though I am staying in a hotel, it should be all about relaxed service that makes you feel at home, and these are very rare places indeed.
Want to learn more about how technology could help you and your property? Click on the banner below to download our free eBook and find out 8 ways that guest feedback tech can make a GM's life easier.