Online reputation management and guest feedback SaaS company, GuestRevu, is delighted to announce the appointment of Phil Davidson to the position of non-executive chairman.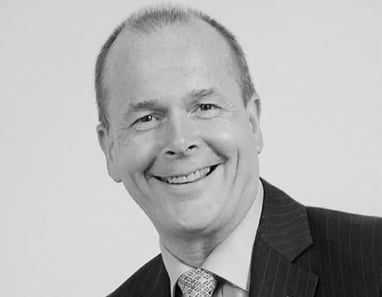 Phil Davidson will take on the position of non-executive
chairman at GuestRevu
With current positions on the boards of several hospitality industry technology providers, and a proven track record as CEO of Guestline, Phil's appointment will bring a wealth of experience and skill to the GuestRevu leadership team, which includes co-founders Chris Alexandre and Francine Heywood, and non-executive director John Caines.
Chris Alexandre, CEO of GuestRevu says, "I am delighted and honoured to welcome Phil to our team, both as an Investor and in his role as the Chair. His wealth of knowledge and experience in this exciting and dynamic industry will add immense value to our strategic plans, and to what we are doing. His reach and reputation in the industry will undoubtedly provide plenty of scope and opportunities for the aggressive growth of the company and our products, and I am really looking forward to our journey together."
Phil and GuestRevu initially became acquainted through the latter's partnership with Guestline. The integration of GuestRevu and Guestline's property management system provides an automated, easy-to-use guest intelligence system, exponentially improving return on investment for the two companies' mutual clients.
"As CEO of Guestline I watched the relationship between the two companies grow, and, more importantly, I saw the satisfaction of the Guestline customers with the GuestRevu solutions," says Phil. "I went on to develop an excellent relationship with Francine, which gave me confidence in the people developing GuestRevu as a company and the direction they were taking."
This confidence resulted in Phil deciding to invest in GuestRevu, and, along with The Coaching Inn Group's Kevin Charity, Phil is one of GuestRevu's top two independent financial investors.
"To my mind, sound investments are around product and people – if you can gain confidence in these two aspects of a company then investing becomes a no-brainer," says Phil. "The great leadership that co-founders Chris and Francine provide is a fantastic asset and when you add to this GuestRevu's customer satisfaction and customer ROI, then investment becomes an obvious thing to do."
"[Phil's] profile and expertise in relevant markets is unrivalled. I have every confidence that he and the executive team will lead GuestRevu to fulfil its undoubted potential." – John Caines, non-executive director, GuestRevu
Phil's appointment to the GuestRevu board evolved naturally from his position as an investor and his belief in GuestRevu's vision and mission. "GuestRevu is all about people and product, which are the two key ingredients in any company growth strategy – along with a truly international market with unlimited revenue potential. I believe I can help in the strategic direction of GuestRevu and give the board a shape that makes it ripe for growth. Both Chris and Francine believed in my ability to take up the position and I was only too pleased to do so."
"Phil's track record made him the perfect fit for the position of non-executive chairman of GuestRevu's board," Francine says, "and his experience in sales, marketing and development, along with his commitment to our growth meant that we could not pass up the opportunity to learn from him, and benefit from his hands-on knowledge in developing a better product for our clients."
"I have been involved in hospitality technology for a number of years and this has given me a unique insight into how companies grow in this sector," says Phil. "Sales and development are two of the hardest areas to bring together, and this is what can become a stumbling block to any growing software solutions company. I have been heavily involved in both these areas which I believe will benefit GuestRevu going forward."
Phil replaces John Caines as non-executive chairman, who has imparted a wealth of knowledge about high-level business strategy to GuestRevu.
"It's been a privilege for me to chair GuestRevu since it first raised external finance early in 2016," says John. "In that time, the company has progressed enormously and is ready to fully benefit from the appointment of Phil Davidson as my successor. I am delighted to hand over to him. His profile and expertise in relevant markets is unrivalled. I have every confidence that he and the executive team will lead GuestRevu to fulfil its undoubted potential."
While John will continue to have a guiding hand in GuestRevu's overall strategy in his new position as non-executive director, Phil's experience managing the many moving parts of a hospitality technology company, from sales and marketing to product development, will be an asset in optimising the day-to-day operations of GuestRevu.
"Both the longer term strategy and the day-today operations are critical for the growth and success of the company – the two combine well with the existing team to provide a strong and capable board," says Chris. "We are very well positioned to maximise the ever increasing opportunities and importance of online reputation in this worldwide market."
GuestRevu's exceptional return on investment for clients has seen this young SaaS startup expand to meet the needs of a truly international hospitality market. The company has seen remarkable growth in recent years, backed by several successful rounds of investment funding.
This has resulted in the uptake of GuestRevu by clients in over 35 countries, and the development of mutually beneficial partnerships with a number of property management systems, as well as a Platinum status partnership with TripAdvisor, allowing GuestRevu to develop a fully integrated and automated guest intelligence solution. Phil's presence on GuestRevu's board is yet another solid indicator that the company is heading in the right direction.
Want to learn more about Phil Davidson and other industry professionals? Subscribe to our monthly or weekly emails for the latest interviews, blogs, news and hospitality trends. Just click on the banner below.