Technology never stands still, and keeping a finger on the pulse of the latest trends can be a daunting task. And yet, it's a task that Robert Holland embraces wholeheartedly. As the Managing Director of HotelPartner Yield Management and the Chief Technology Advisor to the British Hospitality Association, keeping track of the latest technologies and how hotels can implement them is always at the top of Robert's to-do list.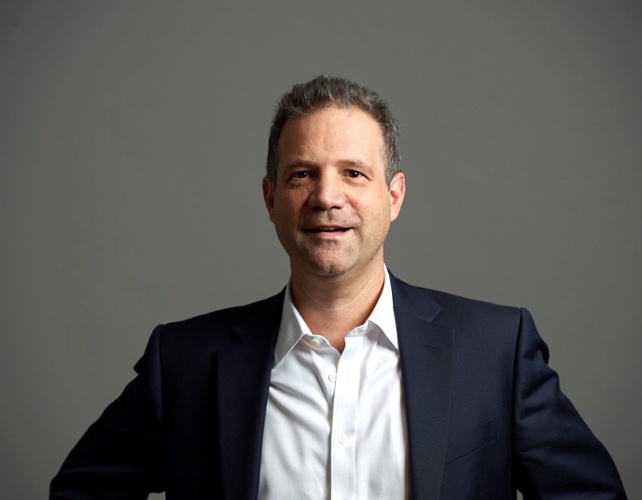 Despite Robert's busy schedule, he was happy to take the time to answer a few of our questions about what technologies hotels should be taking advantage of, and what trends he predicts for the coming years.
Where did you begin in the hospitality industry?
Aside from summer jobs whilst at school, my career began at the Hilton Strasbourg where I was a trainee in Food & Beverage.
What is your position now?
Earlier this year I joined HotelPartner Yield Management as Managing Director UK & Ireland, and I am also Chief Technology Advisor to the British Hospitality Association.
What technology could you not have lived without when you were in hotel management and operations?
While they are few and far between, I am still surprised that there are some hotels that are not using a PMS [property management system] and instead choosing to manage their inventory using spreadsheets. My father still talks about the Whitney Rack that he used to manage a 450 bedroom hotel in the 1970s.
What types of technology or software do you feel are indispensable for hotels right now?
The internet is of such importance to a hotel that any tools that enable hoteliers to manage their online presence more effectively (such as channel management, CRM [customer relations management] and ORM [online reputation management] tools) are, in my opinion, the most indispensable.
A lot of technology (not just in hospitality) is moving away from purchase models to subscription, cloud-based SaaS models. Is the cloud always better, or are there times when you need to own your software?
Cloud-based solutions are able to provide the most effective customer service (such as when system updates are necessary), however, SaaS based models often challenge hoteliers who do not always have the necessary skill sets to best utilise the software. As a result, a number of technology-based companies provide excellent support or manage the software on behalf of their clients.
I appreciate that there are a number of hoteliers who are working in environments with limited or unstable internet connections where server-based software may provide better security for the operations team.
In order to appeal to the widest number of customers, software is often jam-packed with features, many of which hoteliers never use. This can clutter the interface and make adoption more difficult. How would you recommend hoteliers go about deciding what they actually want and need in a technology product?
Firstly, I think that hoteliers are often unaware of the capabilities of their existing systems, and it would often be worth checking with their account managers whether, for example, their EPOS (electronic point of sale) system is able to provide clocking in services or beverage par stock suggestions before adopting new technology to deal with these requirements.
Staff turnover can also lead to knowledge not being passed on, so hoteliers need to ensure that there are effective standard operating procedures in place for any new software.
It is important to identify the needs of the business and allow for some improvement on existing systems before selecting the right solution for the hotel, but this does not necessarily have to be the best, most expensive system on the market.
What are the main barriers to technology adoption in the hospitality sector? Are they valid? And how can the industry move past them?
As an industry we have always been wary of change and nervous about technology. I think that a lot of hoteliers feel that hospitality is being eroded by the onset of the internet and hotels offering options like self check-in. However valid these thoughts are, we have to accept that this is the future of our industry and we need to adapt and embrace change. If we continue to function as we always have, we will fall behind our competitors when it comes to distribution and productivity.
While you may not want to be the earliest adopter, I would encourage every hotelier to look at what their peers are doing, read industry press and perhaps visit hospitality technology shows to see and hear about what is new in the sector.
With the emergence of the Internet of Things, "smart rooms" have become a bit of a trend. Is this just a fad, or is this the way people will expect technology be used to personalise hotel experiences in the future?
I am not sure that a "smart room" is always the solution. When we look at the growth of new travel experiences that encourage guests to "live like a local", go glamping or stay in a treehouse, I would argue that escapism will always be a big selling point and some hotels will continue to excel by offering a low tech getaway.
It's great that we can ask Alexa to turn off our lights or book a wake up call, but sometimes it's much better to turn off your phone and have no TV to get in the way of a relaxing short stay with your loved ones.
As AI technology, (such as Edwardian Hotel's chatbot, Edward) is replacing human concierges to a certain extent, and HotelPartner Yield Management's similarly advanced tech performs many of the functions traditionally allocated to a revenue manager, do you think some hospitality roles currently played by humans will be taken over by technology?
AI can accomplish tasks that humans could never do as efficiently. For example, Allora by Avvio is the first AI booking engine that can learn from and adapt to the 95% of customers that visit a hotel's website without making a booking. Understanding where and when demand is coming from is often overlooked by hoteliers so this is a new capability rather than replacing existing roles.
Although HotelPartner Yield Management software is automated and works in real time, we still use human capital but we are able to cluster revenue roles making the delivery more efficient to independent hotels. It is often challenging for hoteliers to recruit staff locally so this level of support is invaluable.
Where payroll costs and recruitment fees are ever increasing, technology can often support and augment a hotel's team to allow them to spend more of their resources in guest-facing roles, improving guest experience and developing a loyal customer base. There are some solutions that will enable hotels to work more efficiently and not require quite as many staff, but there are also an increasing number of hotels that need to recruit new staff, ensuring that there will always be demand for good personnel.
According to Gartner, Deep Learning, Machine Learning, Virtual Reality, Augmented Data Discovery and IoT Platforms are less than five years away from mainstream adoption. What do you believe the next big innovation in hotel technology will look like?
While Accenture said in 2016 that AI will be the new user experience, we are still expected to be in a phase of ANI (Artificial Narrow Intelligence) until 2040 before we move into AGI (Artificial General Intelligence). According to MIT's Sloan Review, only 23% of major companies in the US currently use AI for all or part of their services.
If indeed it is true that advanced technology platforms do become mainstream within 5 years, it is unlikely, given the history of slow adoption in the hotel industry, that this will be prevalent before 2030. Whilst some of this can be blamed on our industry's nervousness, it will also be slowed by the larger hospitality software companies being unwilling to develop their technology fast enough.
I remember asking our EPOS provider back in 1999 why we couldn't allow guests in the bar to sign a screen rather than producing a docket, given that UPS were already doing it. This would enable our receptionists to show an itemised bill to a client that was challenging a charge on checkout without having to search through concertina files relating to 600 bedrooms. I was told that this was being discussed but not available as yet.
It is now 2017 and we still do not have this capability. Every time these companies get sold, development seems to be put on hold. There is also often a cost involved in upgrading existing systems that make replacement expensive and unaffordable. I would imagine that the biggest growth area for technology in hospitality within the next five years will be the number of hotels able to offer their guests keyless entry to rooms.
What's the best hotel you've ever stayed at and why?
I've been fortunate to have stayed in some beautiful hotels that have done everything very well (quality of service, comfort etc.), but my fondest memory still belongs to a small guesthouse in Lisbon where I stayed in 2010. When we arrived, the owner gave us a mobile phone and told us, "If there is anything you need whilst you are in my city, please call me – day or night".
Want to hear from industry experts more often? Click on the banner below to subscribe to our weekly newsletter and get the latest hospitality interviews, news and trends straight to your inbox.