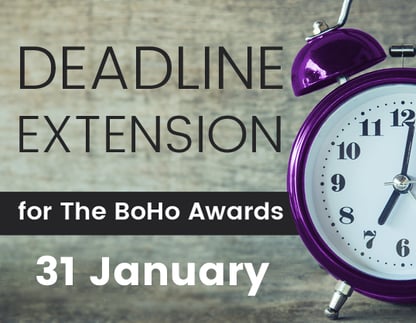 We've got some great news, and we just can't hold it in any longer! Entries for the Boutique Hotel Guest Experience Awards have been absolutely overwhelming, and we've seen hotels from over 30 countries worldwide vying to claim their title as a 2018 BoHo Award winner.
Entries officially closed on 19 January… but we've decided to give the hotels that missed the call to get their registrations in one last chance. We will be extending the deadline for entries until 31 January, so if you missed out the first time, make sure that you don't make the same mistake again!



What makes the BoHos, as they're fondly referred to, different from other awards is that they're based on feedback from the people that really matter — your guests. No judges who had never even heard of your hotel until the awards; no popularity contests seeing you begging for votes via Facebook. It's all about the feedback that you get from guests who have stayed with you and loved the experience that you provide. So let your guests be the judge, and help you win an award.


Hundreds of hotels from more than 30 countries worldwide have already entered the 2018 BoHo Awards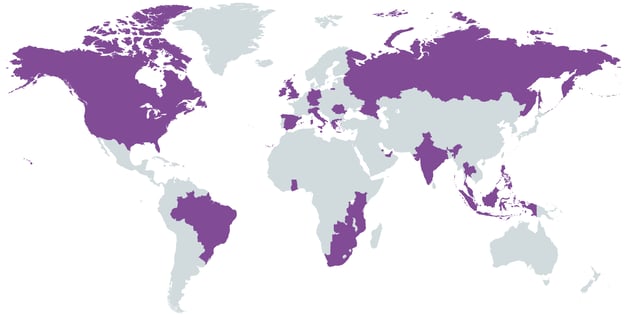 Feedback is collected over a three month period, from 20 January until 20 April, so the sooner you enter, the better! It's only the entries deadline that has changed, which means that those who have already entered will already be well on their way to winning, and you can be too! Winners of the BoHo Awards will be announced at a ceremony on 21 May in London as part of the Boutique + Lifestyle Hotel Summit.
Run in partnership by Boutique Hotel News, GuestRevu and Glion Institute of Higher Education, the Boutique Hotel Guest Experience Awards are free to enter — all you need is a guest feedback partner like GuestRevu to be collecting your reviews. If you don't already have one, or would like to try out the BoHo Awards' preferred partner, you're in luck! You'll get to use GuestRevu's world-class guest feedback and online reputation management services absolutely free for the duration of the data collection period.
So what's holding you back? Enter today and let your guests be the judge!
UPDATE: Winners for the BoHo Awards 2018 have been announced. For details about the Award ceremony, great guest insights and so much more, see our blog on the subject.
Missed the last BoHo Awards? Want to learn more about the latest industry events? Click on the banner below.