Reviews come in all shapes and sizes, so to speak. While you probably love getting the warm and fuzzy positive reviews that spur you on to work another day in the crazy world of hospitality, you also have to contend with gut-punch negative reviews that occasionally burst your bubble – on Tripadvisor and on the inside. As tempting as it may be to turn a blind eye to these reviews, statistics show it's imperative that you respond to every review, especially the negative ones. According to Podium's State of Reviews research, "56% of consumers say that a business's responses to reviews have changed their perspective on the business."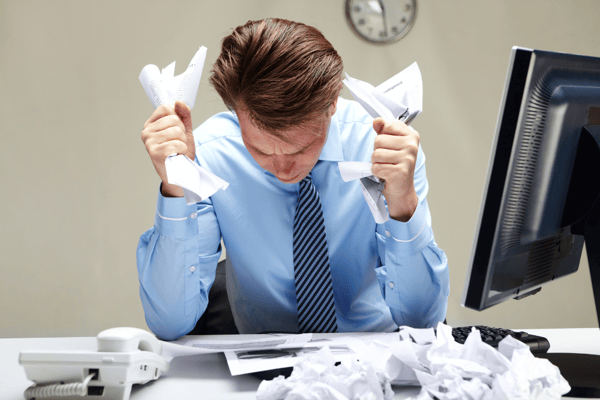 A good management response will enable you to turn negative reviews into a tool to build a better online reputation, facilitate open lines of communication with your guests, and can change the perception of both the aggrieved guest as well as any potential travellers looking for their next holiday
"Obtaining feedback is only the first step. The more critical step that a lodging operation must engage in is the use of that feedback to implement strategic change." says a case study by two top universities. While we can't go back and change what has already happened, we can start to atone for the customers' dissatisfaction. When responding to any negative review, a four-step approach is suggested.
According to Tripadvisor, 87% of users agree that an appropriate management response to a bad review "improves my impression of the hotel" while 70% of users agree that an aggressive/defensive management response to a bad review "makes me less likely to book that hotel"
The "Four R" method of dealing with negative reviews
The Golden rule is never, ever ignore a negative review. A timely response is one of the most effective marketing tools you could possibly have at your disposal. You are not just responding to the person who wrote the review, but you are talking to the hundreds of people reading it too.
If you handle criticism well, take the complaints on board and are respectful and even thankful to the guest for writing it, your response creates a human element to your business that instils trust and forgiveness in other readers. As SEO and marketing guru Neil Patel says, "a negative review will only stay negative forever if you ignore it and never address it."
Here are the four R's of turning a negative review into a better reputation:
Read
Take time to read every review, read it thoroughly and read to understand not just to react. It's natural to get defensive, emotional or angry in response to a negative review. Your guard goes up, you assume what the guest is going to say next and you often only skim-read the review without really taking in what it has to say. Even the most unreasonable guests may have genuine points for you to take on board, and this type of constructive criticism is the ultimate tool for the longevity of your hotel. Read your guests' comments from a place of care and curiosity, asking yourself "what do our guests really think about the hotel and how can we improve our services?" Remember that your reviews are a window into our guests' wants and needs.
React
No matter how outrageous, malicious or petty you think the claim is, it must be taken seriously and dealt with immediately. Try to gain a deeper understanding of what has transpired during the guests' stay. That way you will be able to have all of the facts before responding to the review.
Perhaps gather an account from all members of staff who dealt with this particular guest to get a clear understanding of why this person is unhappy with their experience. If they complained about a certain room, meal, communal area or facility, go and have a look with your own eyes at what they may be talking about. If you dealt with them personally or know where the complaint is coming from, take your time to draft a response.
While you do have a ticking clock on your response time, getting all of your facts straight before responding can often lead to a clearer more compassionate response. This will show your guests that you truly care about their feelings and that you are acting on the review, while you remain professional, courteous and helpful.
Respond
A response must be written by someone at the highest level of management as quickly as possible. Be personal and polite and provide ways in which you will attempt to rectify the situation. Always thank the guest for leaving the review. You should never be condescending, dismissive or defensive, regardless of whether or not you think the complaint is coming from someone looking for a 'freebie" or a habitual heckler! A generic or defensive response will do further damage to your reputation, while a well-thought-out professional response can diffuse much of the negativity. Remember at this point you are not only talking to the aggrieved guest but to every other potential guest scrolling through your review sites.
In fact, Tripadvisor found that 65% of their users are more likely to book with a hotel that responds to reviews (versus a similar hotel that doesn't), and 85% of their users say a good management response to a poor review improves their impression of a hotel.
Repair
How you respond can go a long way to repairing the relationship between you and the aggrieved guest, as well as improving your online reputation and trust with potential guests.
To begin to repair the relationship a response should always follow a basic formula which includes:
Addressing the reviewer by name
an appreciation of the guest for leaving the review
a sympathetic and understanding apology
taking ownership or responsibility for the problem
a solution to the problem, and
an invitation for the reviewer back to experience the changes you have implemented thanks to their review.
Unless there is proof that they were treated terribly, you do not have to offer complimentary compensation, just acting on and responding to their complaint shows good service and confidence that the problem has been dealt with and that you are willing to risk being publicly reviewed by them again.
Remember, a real apology means that you address the issues within your hotel as well, not just giving your guests lip service. Actions speak louder than words and just apologising without action is worse than not apologising at all. At this stage, you need to look at what repairs you can enact in your hotel and throughout the service delivery process. Sometimes the negative reviews come from something that's relatively small and easy to fix, other times it's a little harder, but the more you iron out any kinks in your hotel's chain the better the business will be overall.
At the end of the day, you can't stop people from leaving their thoughts about their experience or your hotel online, so make sure you utilise their feedback, whether positive or negative, to improve your hotel and your online reputation Sometimes all it takes to change someone's mind about your hotel is a few well-thought-out words by a sympathetic and professional manager.