In hospitality, your staff are one of your biggest assets. They interact with your guests and visitors on a daily basis, and are the frontline of customer service. And when you've got the right team behind you, it's only natural for them to want to promote your business in any way that they can…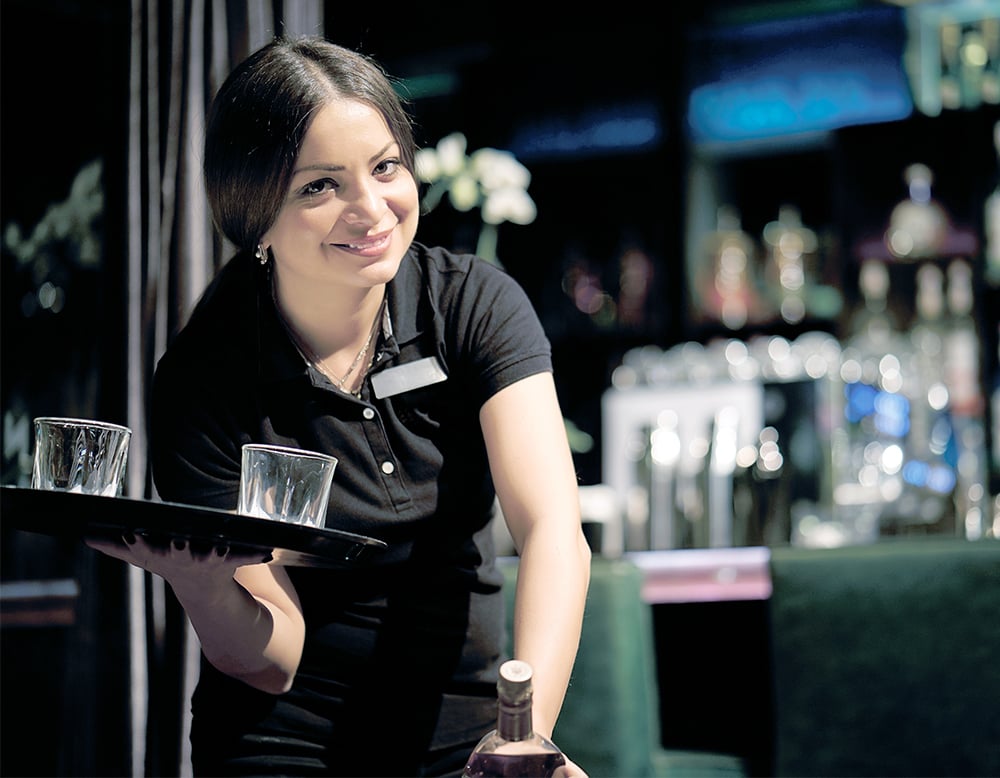 But there are some methods that TripAdvisor in particular disapproves of when it comes to self-promotion. So we've put together a handy infographic, based on our recent blog, How TripAdvisor keeps fake reviews in check, to help you keep track of what your staff are and aren't allowed to do when it comes to promoting your hotel, restaurant or activity.
We've even made a free, downloadable infographic to help you keep track!

(Click the image above to save the PDF to your computer)
Your staff can't write reviews
TripAdvisor reviews are supposed to be unbiased, whether positively or negatively, and that means that even if a staff member has a genuinely great stay, meal or experience with you, they can't write a review about your property (or any others in your group), and neither can their friends or family members!
This also means that they can't write reviews about your competitors. And while this may seem like a downside when your staff members and their loved ones have a less than perfect, real experience at the restaurant next door, your competitors' staff won't be allowed to write about you either.
They can encourage patrons to write reviews
While your staff members themselves can't write reviews, your guests and visitors are not only welcome, but encouraged, to do so!
Your staff can play an active role in getting patrons to leave reviews by reminding them about the different platforms that they can give their feedback through, and by reminding them to tag you in their social media posts or use your hashtag if you have one.
Once reviews have been posted, staff members can engage with the reviews, and share them across your company's social media platforms, and their own profiles, to encourage others to both share their own experiences, and book their next visit.
Staff can't prevent bad reviews from going online
Picking and choosing who gets asked to leave a review is not only against TripAdvisor's policies, but you can get into deep trouble if you're found to be breaking the rule. Australia's Meriton Serviced Apartments learned this the hard way, when they were fined $2.2 million for adjusting guests' email addresses when they thought their visitors might leave a bad review.
They can try to resolve any problems in-house
It's a lot easier to turn a bad experience on its head while a visitor is still with you than it is to try and make up for it after the fact.
If your staff know that a patron is having problems during their stay, it's a great opportunity to show them just how much your business cares about its customers. A diner who finds a snail in their salad (like I once did) will likely run straight to TripAdvisor once they've left your restaurant… Unless the situation is delicately handled. (In my case, a sincere apology would have been enough, but a complimentary meal, which was neither requested nor required, turned what may have been a rant into a rave.)
However, while some customers will be happy to forgive small inconveniences when accompanied by great customer service, not every guest will be easily appeased, and some may even resort to blackmailing you with a bad review if you don't provide a discount, or make up for the inconvenience in another way. In cases like these, staff are not quite as helpless as you may think. TripAdvisor takes a strong stance against blackmail, and letting them know about a guest who has blackmailed you before they turn to the review giant can result in their "negative" experience being rejected off the bat.
They can also make sure visitors know how to leave feedback
Where a situation can't be diffused while your patron is still with you, your staff can make sure that visitors know about other ways that they can provide feedback aside from online reviews. This will often result in patrons not feeling the need to air their grievances online, since they feel that their concerns are already being heard and responded to.
This is why, for example, properties that use GuestRevu's feedback surveys, which include an option to post reviews directly to TripAdvisor, receive reviews that are higher on average than those that are left organically. By asking about any less-than-stellar aspects of a stay within the survey, guests are more inclined to give a higher rating than they would have done without their problems being addressed.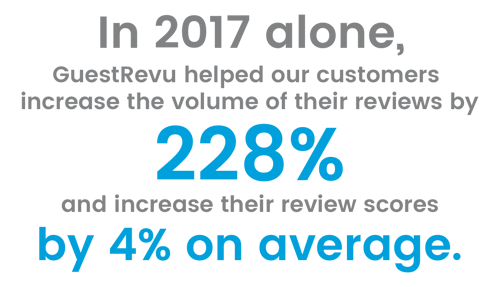 And they can accommodate quick responses
Once negative reviews do make their way online, your staff still have a role that they can play, by either responding to the reviews, or bringing them to the attention of management, ensuring that any grievances do not go unaddressed, and showing both the visitor, and anyone else who may be reading the review later down the line, that you truly care about your patrons, and that negative experiences aren't the norm.
Staff can't give incentives for guests to leave reviews
It comes back to TripAdvisor's insistence that reviews be as unbiased as possible — reviews that are written in order to get a discount, special offer or other benefit are less likely to reflect an honest and unbiased opinion of a business.
In the same vein, asking patrons to remove their negative reviews in return for a discount or special offer isn't allowed either.
Interested in learning what TripAdvisor considers to be an incentive? They've written an article all about it!
They can highlight discounts and specials that you offer all guests, regardless of whether they leave a review or not
While you can't run special offers just for those guests that leave you a review, your marketing team is welcome to offer benefits to guests regardless of whether they leave a review or not.
For example, some clients offer all visitors who complete GuestRevu feedback surveys a special package or discount on their next stay, regardless of whether patrons choose to leave a TripAdvisor review or not, and whether the feedback is good or bad. These benefits are detailed in the Thank You mail that follows the guest's feedback submission.
You can also encourage your staff to share special offers, discounts and other benefits to visiting your business across their various channels — from emails, to social media, word of mouth and any other way they can think of!
While your staff may not be able to write your business a glowing review, stop bad reviews from ending up online, or try to convince your visitors to write a great recommendation by offering a discount or upgrade in return, there are still plenty of ways that they can be promoting your property, restaurant or activity without putting a toe over TripAdvisor's review-leaving line!