While revenue management is very much a numbers game, the fundamentals are evolving fast. One key area of change is the impact a hotel's online reputation has on revenue – something that affects all hotels, regardless of size.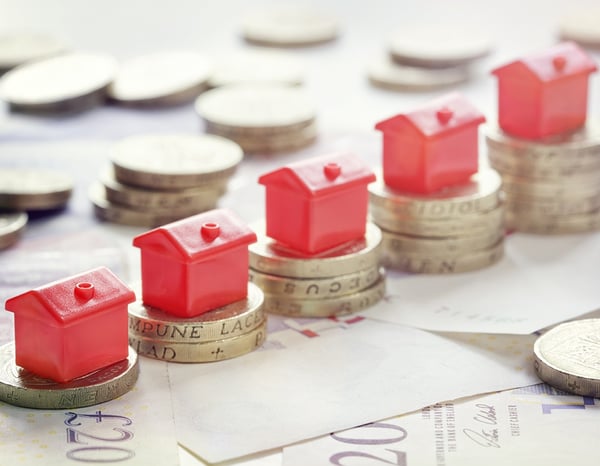 In fact, one might argue that the smaller the hotel, the smaller the margin of error and the bigger the impact of online reviews.
Hoteliers are quickly discovering that guest feedback plays a crucial role when formulating a solid strategy to maximise hotel profits. Here's why:
The growth in online reviews has fundamentally changed the traveller's path to purchase, and it stands to reason that revenue management approaches also need to adapt
This is no longer just something managed by guest relations desk – reviews directly affect revenue
This is backed up with more and more research, showing that:

Travellers trust online reviews. So much so, that 96% of TripAdvisor users say reading hotel reviews is important when planning a trip
76% of travellers will pay more for a hotel if it has better online reviews
Travellers are influenced by how well a hotel engages with online reviews. Four out of five TripAdvisor users believe a hotel that responds to reviews cares more about its guests
So what's the bottom line? Travellers make decisions based on reviews, and hoteliers who want to maximise revenue must know and react to the demands of their guests. Analysing online reviews is the easiest and most effective way to do this.
Let's take a closer look.
What can your reputation tell you?
#1: Are you offering good value for money?
In essence, one of the core jobs of revenue management is to charge as much as possible per room. Using both rate and reputation tools, a hotelier can easily contextualise the correlation between the guest perception of value for money for that hotel or group, and the actual hotel rate to maximise revenue.
Consider this: if the hotel product and service is not up to par, the revenue manager cannot maximise the room rates as the value for money is not being delivered. If a revenue manager looks at the guest feedback and uses it to assist operations, improve service or plan around rooms out of order for repairs, the value for money offering will be maintained and the room rates can be maximised again.
"It is essential that revenue managers and operations work very closely together to maximise the overall service offering," says revenue manager and founder of TrevPar World, Derek Martin. "Revenue will always be a numbers game, but now we can use guest review data to assist the operations team in maximising the overall service levels. But it must be team work."
#2 Are your revenue generators performing as well as they could be?
Monitoring guest ratings on revenue generating sectors of the hotel, like the spa, curio shop, or bar, immediately pinpoints areas where improvements can be made to generate a higher return for these services.

By analysing the guest ratings on your revenue generators, you can quickly see where improvements could earn you more in the long run.
When analysing negative review data, Martin explains that hotels should only put time and energy into areas that can be changed or improved quickly.
"This way, you can make a quick difference and limit the damage to your reputation. The key is to maintain perceived guest value, as this directly impacts the ability to maximise the selling price," he says.
#3 How does your value compare to competitors?
Knowing how your hotel is performing against its competitors can provide valuable intel when juggling rates – especially when viewed in relation to value for money. Suddenly, a very comprehensive picture can be drawn to help better price your hotel in your market, relative to how travellers are rating you and your competitors online.
If your average review score is higher than that of your competitors at similarly-priced hotels, and your value for money is rated highly consistently, your rates can often be raised without occupancy numbers dropping.

Your Guest Experience Index™ (GEI™) is one of your most important indicators when benchmarking yourself against competitors
If you feel uncomfortable increasing your rates outright, try a simple experiment – increase your room rates by a small margin at properties with superior reviews. If you see no difference in occupancy numbers, raise the rate by a small amount again, until you notice a drop in occupancy.
Likewise, a corresponding drop in perceived value for money will tell you that you need to upgrade if you want to stay in this price bracket.
"If your hotel has a poor perceived guest value and is overcharging in comparison to competitors, the guests that do book will feel like they got a raw deal and write a poor review. This is a dangerous loop to get stuck in, and if reviews are not used to price accurately, your hotel will be at risk of losing revenue in the long run," says Martin.
What's the next step?
How can you effectively monitor online chatter surrounding your hotel?
By using a trusted guest feedback and reputation management platform, you're able to review guest data from multiple sources (including internal feedback) on one convenient dashboard, giving you a holistic picture of where you can command more for a room or improve on weak areas.
Pay attention to what people are saying about you online. By making sure your hotel gives its guests value for money, that your revenue generators are operating at optimal capacity, and that you monitor your value in relation to competition in the same bracket, you can greatly enhance your revenue management and boost profits.