No matter the size, shape or style of your hotel, delighting guests, surpassing expectations and earning repeat visits can make a big difference to your bottom line. The reason for this is twofold: Firstly, having satisfied (or better still, delighted) customers generally leads to more positive online reviews, word of mouth advertising and customer referrals. Secondly, repeat guests are often cheaper to attract back to your hotel, and are likely to spend more with you during return visits.
Therefore, customer satisfaction and retention should be at the forefront of every hotelier's mind every step of the way.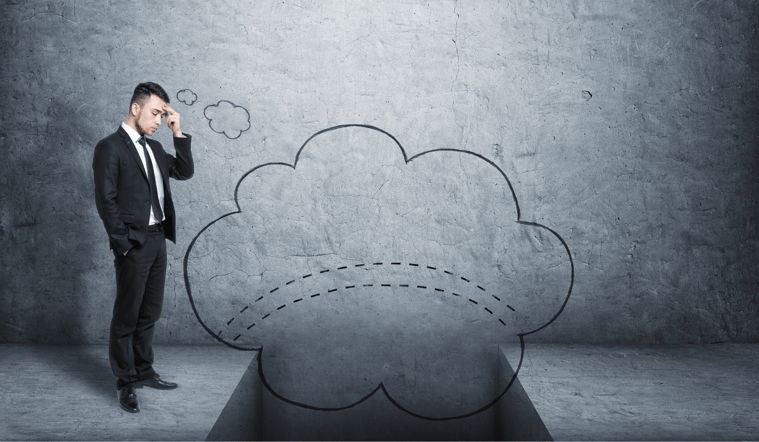 Management needs to look at what would leave guests so satisfied or delighted over the long term that they become repeat visitors – usually that means service delivery excellence. Creating a perfect customer journey is not an easy task, but if that's what you're striving for, getting to know and understand the Gaps Model of Service Delivery is of paramount importance for anyone in the service industry.
The Gaps Model is a framework that attempts to identify where there may be weaknesses or divergences in the service delivery process. Originally proposed by A. Parasuraman, Valarie Zeithaml, and Leonard L. Berry in 1985, this model is still applicable today. Management should be identifying, measuring and minimising the gaps identified as problematic with new strategies and SOPs (standard operating procedures) that help them to better understand their guests, address communication breakdowns and achieve enhanced guest satisfaction.
It is important to note that customer satisfaction is completely reliant on perception – customers will base their ultimate "decision" of satisfaction on whether or not they perceive the service to be adequate or not. Falling victim to the following gaps are usually a result of hoteliers not taking sufficient consideration of the guests' perception.

Gap 1: The Knowledge Gap (Management Perception vs. Customer Expectations)
The first gap pertains to the potential discrepancy between what management thinks guests want and guests' actual expectations. This often arises due to a communication breakdown – either within the organisation, or between the hotel and its guests – resulting in management not fully understanding what guests need in order to feel satisfied.
These communication gaps can occur in the following ways: when management has little to no contact with the guest, when there is a breakdown in communication between front of house staff and management, when management fails to gather or acknowledge guest feedback and complaints, when there is a lack of quality market research, when there are non-existent or ineffective strategies to grow and develop customer relationships.
How can this gap be minimised?
The number one activity any hotel should conduct is guest surveys and appropriate market research. Setting up strategies to regularly engage with your guests at various points in their customer journey can help minimise this gap. Improved communication and reporting between management and frontline personnel can also help to identify perception and expectation discrepancies.
How would this gap look in a hotel?
Management at the (fictitious) Langdon Hotel believes that all of its guests are high profile business travellers, looking for exceptionally clean rooms with quick wifi and are not concerned with the price of the room. In reality, the Langdon is frequented by backpacking students who value above all proximity to bars and nightclubs and communal cooking facilities, their main concerns are safety, low costs and late checkouts.
The Langdon regularly gets bad reviews online, but management chooses to ignore the reviews and hope they disappear, they do not have dedicated guest feedback and reputation management software and the GM doesn't take the time to interact with the guests on a regular basis – he prefers to be in his office managing the accounts.
The Langdon needs to create and implement a customer relationship strategy, where each guest is surveyed before and after their stay. Management should also take time to analyse and respond to online reviews, as these often provide invaluable feedback for all staff. Management should also embark on an initiative to improve internal communication strategy, both increasing the frequency of communication between management and guests, as well as having a formal reporting and communication plan between management and all front line employees.

Gap 2: The Policy Gap (Management perception and service quality specification)
This gap occurs when management understands the guest's expectations and service needs, but fails to translate that into organisational policies, strategies and SOP specifications.
This can occur due to various factors; management fails to set specific SOPs that are quantifiable and measurable, service policies are not updated as the organisation's landscape alters or as management's understanding of the nuances of their customers' expectations grow, there is lack of communication between management and front of house staff.
How can this gap be minimised?
Management should set clearly defined goals such as SMART goals (specific, measurable, attainable, relevant, and time based). When goals are clearly defined they allow for quantifiable analysis which can allow management to accurately measure the areas in which the team is not reaching the desired level of service delivery and can help motivate employees if there are target incentives based on these quantifiable objectives.
The same can be said for developing detailed SOPs that include quantifiable elements, very much the same as SMART goals. Having measurable SOPs allows management to address employees who are not meeting the standards specified and ensure that all employees fully understand what is necessary in service delivery. Breakdowns in the SOPs can be identified rapidly and rectified in isolation. Communication between management and front of house employees is of paramount importance in this step – employees need to understand exactly what management expects of them at every step of the guest journey.
How would this gap look in a hotel?
As a result of his excellent guest feedback strategy, the GM of the Langdon, Joe, now understands that most of his clientele are young students who are interested in nightlife and bars, and are concerned about safety. He has attempted to cater for these guests by placing a pamphlet of all of the local nightlife events in each of the rooms, and has decided to open a bar in the hotel offering student discounts and activities.
However, the hotel staff are tired by the evening, and often close the bar up early. The nighttime security guard also likes to smoke and regularly goes outside leaving the back door open while he is preoccupied.
So, unfortunately, despite the addition of a security guard and in-house nightlife facilities, the Langdon Hotel continues to get negative reviews and guests who leave unsatisfied, never to return.
So what can GM Joe do? He needs to set clearly defined SOPs to ensure that newly introduced facilities have the intended effect on guest experience. All staff need to be told about and held accountable for facility opening and closing hours, there need to be clearly defined procedures for security patrols.

Gap 3. The Delivery Gap (service quality policies vs. service delivery provided)
This gap exists when the service quality policies set out by management do not match the actual service delivery experience provided by employees. This arises when employees are unable to match the expectations set out by management in the way of SOPs and SMART goals. The reasons for this discrepancy could be due to employees being unwilling to perform in accordance with the parameters set for them, unable to complete service delivery correctly or not fully understanding the company's service delivery policies.
How can this gap be minimised?
Management can address this gap by doing the following: training employees (often this gap exists because employees do not have the necessary skills to complete their tasks correctly); creating a positive organisational culture which emphasises teamwork striving to reach targets and assisting one another ( and rooting out a negative atmosphere that leads to apathetic and ineffective staff members); and defining hiring parameters better to ensure that all new recruits possess correct skills and training and the same morals and values that the organisation wishes to encourage.
How would this gap look in a hotel?
At the Langdon, the security guard is instructed to do hourly patrols of the perimeter of the building, and 10 minute check-ins to the front door. However, security guard Stan is walking slowly, taking time to light his cigarette, chatting to other staff on his rounds and is not able to complete his 10 minute door checks, therefore leaving the doors open and unattended.
The bar staff have also been instructed to keep the bar open until 10pm on weekdays and 11pm on weekends. Many of them were daytime waiters, who have not been trained adequately on the bar system or with the pouring of cocktails, this means that often the bar service is slow, guests leave the bar early out of frustration and the bar staff use this as a prime opportunity to go home early.
To rectify these issues, Joe should ensure that all employees have had adequate training. The security guard needs to improve on his understanding of his job role and responsibilities. It is perhaps noted that the staff managing the after hours bar have been working within the hotel all day and do not have the capacity to run an efficient service in the late evenings as well. Joe can decide to hire more staff, or split the staffing shifts differently to ensure all employees get adequate rest to allow for effective job performance. He will also need to ensure that all of the staff allocated to the bar area have proper training in order to keep the bar running smoothly. To keep morale high, Joe could also introduce an employee of the month incentive based on special mentions of the staff in reviews.

Gap 4. The Communication Gap (service quality communication vs service delivery)
The communication gap exists when external marketing messages from the organisation misconstrue or exaggerate what guests can anticipate from their customer journey and hotel stay, thus creating a higher perceived expectation and inevitable dissatisfaction when the hotel is unable to deliver at the advertised standards. This gap highlights the point made previously – that the gaps discussed here hinge on perception and not necessarily reality. We monitor how customers perceive the interaction, which is ultimately how they decide if they are satisfied, dissatisfied or delighted.
How can this gap be minimised?
Regularly auditing the hotel's advertising and marketing is the first step in minimising the communication gap. Communication between departments also needs to be bolstered, operations managers and general managers should be in constant contact with marketing teams to ensure that the messages portrayed in external communications are achievable, accurate and realistic. Addressing any areas of over-promising and reviewing external communication in relation to what is happening internally can also help ensure that customers are seeing and hearing an honest representation of the property and service they can expect.
The marketing team can use the information provided by guest feedback and online reviews to assess what parts of the hotel or the guest's experience are being praised or mentioned regularly, these points can then be highlighted in their future marketing campaigns.
How would this gap look in a hotel?
As you will remember, before GM Joe improved Langdon's customer relationship management strategy, he believed that the hotel was servicing business travellers. Consequently, the marketing department devised campaigns showing the clean rooms, complete with fast wifi and a quiet, peaceful environment in which to work. The team on the ground at the Langdon now know that their guests are most often younger, budget travellers in search of nightlife, but the marketing message has not been updated. Again, the Langdon is receiving poor reviews from the occasional business guests, stating that the bar is too noisy. The rooms adjacent to theirs have loud raucous parties while the business guests are trying to work or sleep.
Joe needs to gather his team together, and create a synergy between the departments, all changes and improvements need to be explained to marketing so that they are able to confidently and accurately depict the hotel.

Gap 5. The Customer Gap (customer expectations vs customers perception)
The customer gap is often the most difficult for management to analyse and it generally arises as the sum of the previous four gaps. It can occur when the customer has built up expectations on internal factors such as their previous experiences with your hotel or different hotels they have stayed at, word of mouth recounts from friends and family pertaining either to your hotel or hotels within the same area or hotel type, or when customers misconceive the marketing messages supplied by the hotel. Or when a usually valued aspect of the service delivery process is perceived as undesirable (for example the addition of the bar in the hotel is seen as a nuisance rather than a value add).
There are no exact measures that can be taken for management to close this gap, aside from addressing the previous four.
The Gaps Model is a great tool for any manager to identify and try to mitigate areas of concern for any hotel. It improves communication both internally and between organisation and guest, resulting in improved customer experience, increased perception of service delivery and delighted customers. These guests become repeat customers which are easier and cheaper to attract again as well as these same clients becoming brand ambassadors and driving positive reviews and word of mouth marketing for the hotel.